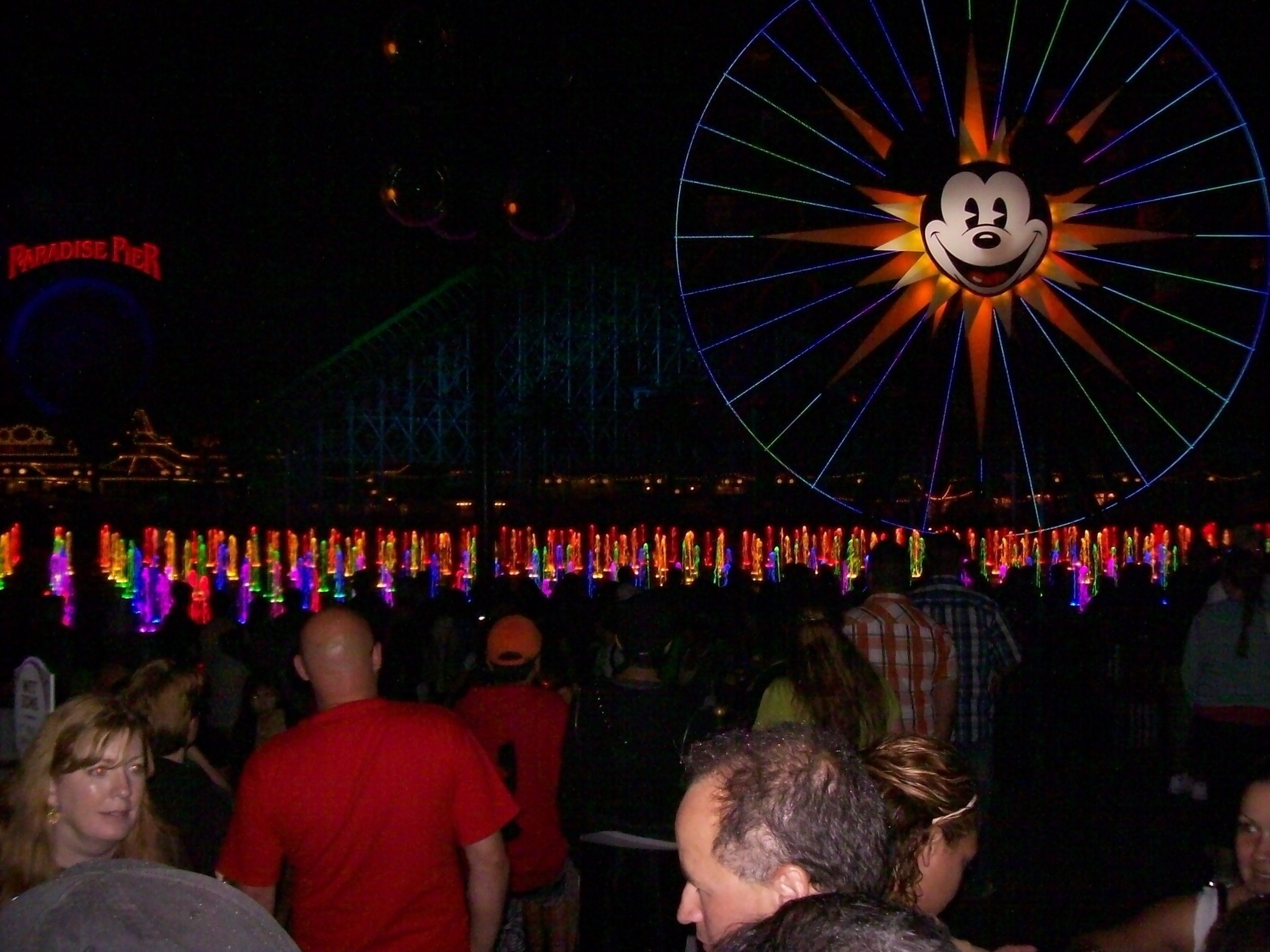 "Whoosh!" The bright multi-colored water pillar shot up into the air to signal the beginning of Disneyland's World of Color. Along with the many water pillars dancing and changing colors, the occasional bright roaring flames hurled by flamethrowers lit up the night sky for a spectacular thirty minutes. As the water was sprayed to form an elegant wall of mist on which scenes of many famous Disney classics were projected to accompany the soothing yet dramatic music, my cousin Jason, who had decided to take me out to Disneyland on account of a special occasion, turned to me and asked, "So what do you think? Are you glad that you came?" In order for Jason to fully understand the depth and eternal gratitude behind my answer, I had to start my response with an explanation of my past views and ideas.
"Well Jason," I said, "Throughout my entire life, the thought of me becoming a successful individual had never crossed my mind. When an opportunity to advance myself would present itself, I would always think, 'This won't matter anyway. It's not like I'll ever be the one that people look up to. An adept successful individual can use one small opportunity after another in order to become a great leader. That's not me.' I would turn away from the idea as if I were waving my hands at something insignificant. I just couldn't see how a person like me with so many faults could be successful at anything. Of course, this was all before you took me to Disneyland."
"Walking around Disneyland with its magnificent, grandiose structures and lovely atmosphere has made me open my eyes. Disney in general and as a whole stirs hope within me. It's so colorful and lively. It makes me feel like anyone anywhere can achieve success in anything. I've seen and read many of Walt Disney's quotes while we've been here and I've fixated on two. One is, 'Every child is born blessed with a vivid imagination' and the other is, 'If you can dream it, you can do it.' Because these quotes give me confidence and tenacity, I'll definitely hold them to heart. I just recently began to think 'Maybe, just maybe, I have a chance; a chance to become that successful individual to which everyone looks up.' If every child is blessed with an imagination, then I must be too. And I'll use that imagination to make my dreams become my reality."
"So to answer your question Jason, Heck yes! This trip to Disneyland was the best thing that ever happened to me! It helped me establish faith and certainty in myself. It supplied me with the determination to become not just a successful individual, but one that still has many faults. I want to show people who are similar to the pessimistic person I was before that anyone, including them, can become a successful leader." "Alright, alright, I get it", Jason said. "Wow man, I had no idea how life changing this was for you. That's great! I'm happy for you. Well…"And just as the next two words shot out of Jason's mouth, two dozen pillars of water, all shifting from the brightest colors imaginable to even brighter colors, stretched up to the sky and illuminated the clouds in a way that displayed what seemed to be a soothing multi-colored aurora borealis. "…happy birthday!"
Dear Reader: This page may contain affiliate links which may earn a commission if you click through and make a purchase. Our independent journalism is not influenced by any advertiser or commercial initiative unless it is clearly marked as sponsored content. As travel products change, please be sure to reconfirm all details and stay up to date with current events to ensure a safe and successful trip.
---