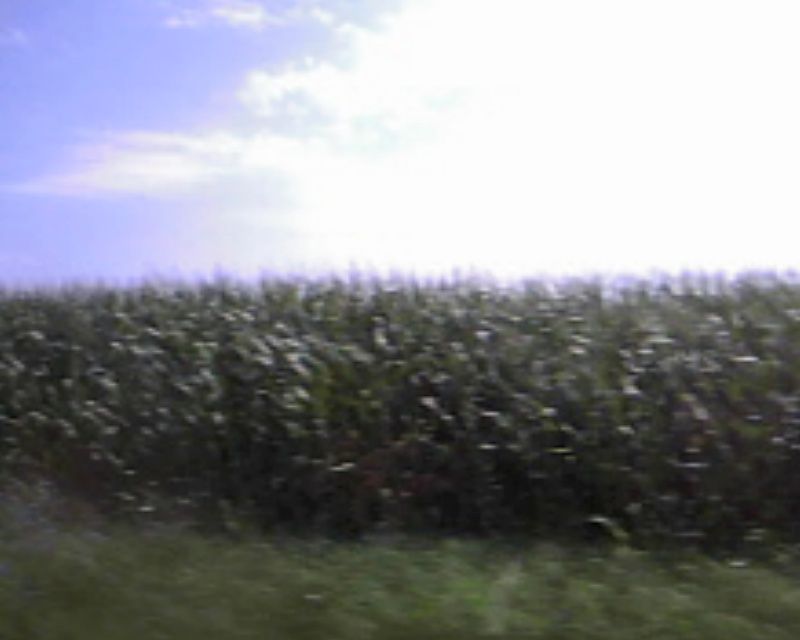 I live in Jacksonville, Florida, which happens to be the largest city (land wise) in the United States of America. With this in mind, one can imagine the culture shock I experienced when on our way to my cousin's wedding in Chicago my family made a three day stop at exit 212 off I-57 in Tuscola, Illinois, otherwise known as a podunk farm town in the middle of nowhere. My mom was the reason we were dragged here in the first place; we were paying a visit to and staying with her old college roommate who teaches home economics at Tuscola High School.
Now, my family had taken enough road trips to Chicago for me to know that between Kentucky and the Windy City, the only scenery outside consisted solely of soy beans and corn; fun. While this had always bugged me, I started to appreciate the corn this time around. Oh, but not the soy beans – I am not a fan of anything soy related; sorry, but yuck. Maybe I was surrounded by too many pesticides, or this was a side effect from the overabundance of country music on the radio, but I became sort of mesmerized by this crop. Strange, I know.
My family's arrival to corn land just happened to coincide with our great nation's birthday. Upon learning that my sister and I had never experienced a legitimate Fourth of July fireworks display, our host took us down to Tuscola Sparks in the Park 2010, which was the community Independence Day festival. Everyone knew everyone and the sky was so big and the stars were so bright – and right when the sky exploded with color is when I fell in love with the small town feel.
 
From that point on, I was hooked. I loved the dirt roads, the sad excuse for a highway, and the complete nonexistence of rush hour traffic. There were so many things I could do in Tuscola that are just not possible in Jacksonville, like lying in the soft bluegrass and staring up at a sky full of stars, or catching lightning bugs in a jar and watching them illuminate the darkness of a night unsoiled by city lights.
 
However, the one thing that really got me was the fire pit. Up until my visit to Tuscola, I had only mingled with open fire at Girl Scout camp, back when no one was trusted to get any closer to the flames than their marshmallow-roasting sticks would allow. But here, in my beloved podunk farm town in the middle of nowhere, I was put in charge of manning the fire, and I was thrilled! Something about the sheer primitivism of a thing as natural as fire is absolutely captivating; I found it difficult to remove my gaze from the flames that danced so beautifully before my eyes. That final night, I remember sitting in front of my fire, s'more in hand, looking up at more stars than I had ever seen at one time, and thinking that this was my epitome of a perfect summer night.
 
When we were ready to leave the next morning, it was a bittersweet goodbye. I knew Chicago would be fun, but I was going to miss Tuscola: the stars, the bluegrass, the fire. What I would miss most of all would be the corn.
 
As we drove on and the radio stations gradually morphed from country into pop, I turned off the music and started piecing together next summer's fantasy: running barefoot through a corn field, guided by the entrancing light of a Midwestern night sky.
 
Dear Reader: This page may contain affiliate links which may earn a commission if you click through and make a purchase. Our independent journalism is not influenced by any advertiser or commercial initiative unless it is clearly marked as sponsored content. As travel products change, please be sure to reconfirm all details and stay up to date with current events to ensure a safe and successful trip.
---