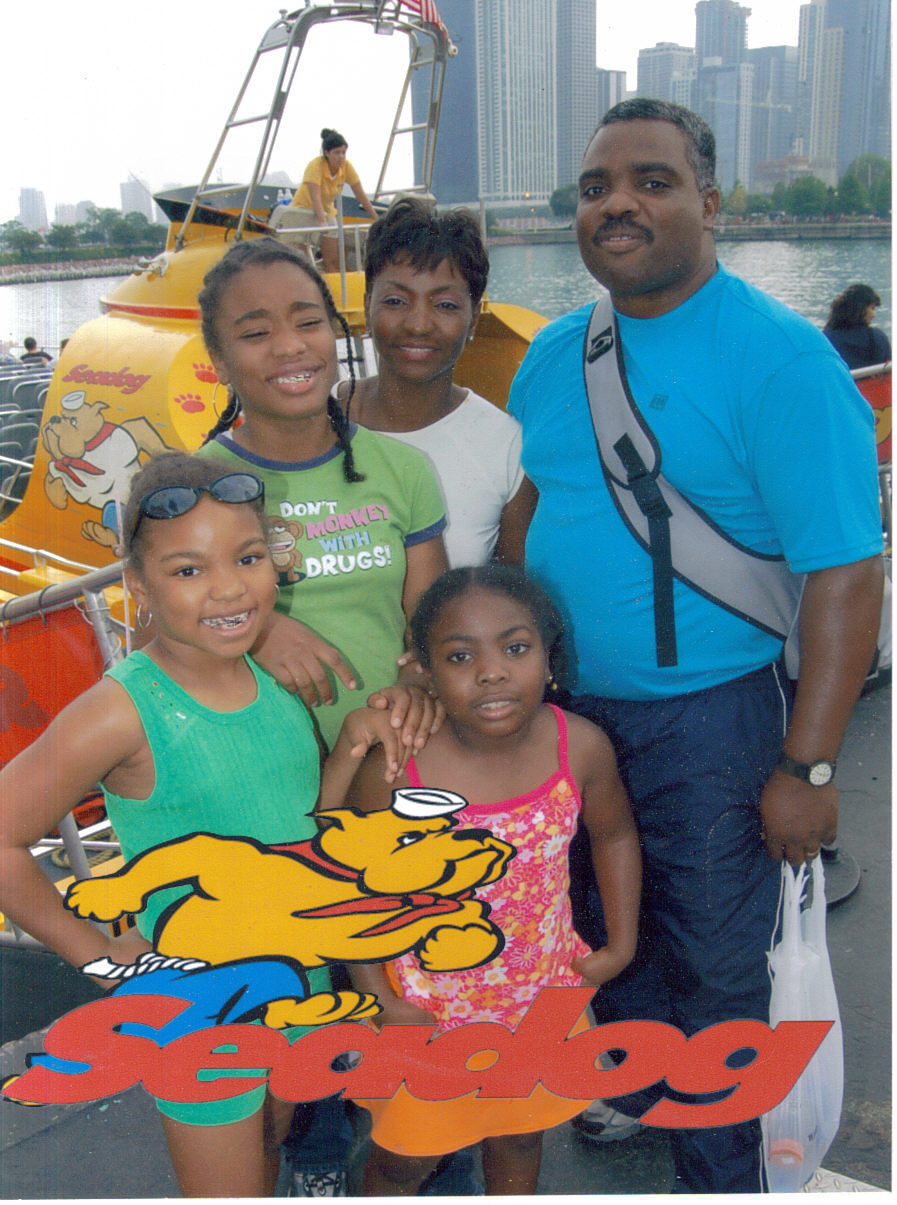 Every summer my family and I always have a get away time, from bills, stress, and the worlds "problems", in other words a vacation.  The summer of 2006 was a life changing experience; we went to the Windy City, Chicago, Illinois. Personally, I have always heard of BIG city lights and cool weather which I was not used to. It was very different from sizzling summers and chilly winters.
  On our 2 day journey of driving we were packed into this small meant to fit 4 persons; it was now fitting 5-persons, very uncomfortable. My younger sisters bombarded my dad with questions and answers "Are we there yet? . . . I'm hungry . . . I have to go to the bathroom. . ." Listening to that drove my parents and me off the wall.  When it felt like that clock wouldn't' move any faster we arrived into the heart of downtown Chicago. The traffic was horrible similar to rush hour in downtown Dallas times 10.  It was nightfall and we headed to this deep dish pizza restaurant. We took our seats and my dad got crazed he ordered the MOST disgusting, fillings for the pizza. It took 45 minutes for the deep dish pizza to arrive steaming hot on our checkered tablecloth. Everyone except my dad didn't care for this deep dish pizza style but my dad was crazed. I knew from that day on I wouldn't be back again to try the next "today's special." After "dinner" it was late, so we stayed at the Holiday Inn Hyatt. nice hotel. The next day was going to be full of adventure.
Early the next morning we refreshed and still a little upset at last nights dinner feast, but today we were going to the world-renowned Sears Tower.  At ground level we had to bend over backwards just to see the top of the building.  We took the elevator up along with many other tourists. The elevator went up HIGHER and HIGHER and HIGHER. I closed my eyes, hoping that it would make me less nervous, it didn't help much. Then the elevator stopped with a loud DING! I slowly walked to the window and saw all of Chicago. Suddenly, I felt the building sway back and forth, before even thinking about it I yelled to the top of my lungs,  OH MY GOSH WE'RE ALL GOING TO DIE, SAVE YOURSELVES. I received a room full of crazy looks, laughing nervously I walked swiftly back to my parents. Boy! Did I feel S-T-U-P-I-D. The rest was history.
The Taste of Chicago was full of all the flavors of the Windy City.  In order to get there we had to walk everywhere (back in Dallas, cars did the walking and we did the talking). After walking, what it seemed like forever my dad said "we are here" YEAH! Me and my sisters cheered, the grumbling of our stomachs grew even louder now. "No, no, we're not at the Taste of Chicago just yet. Were at the L-train," said my dad. To myself, I said "could it get any worse from here, I'm already sweating buckets."  It was our first time ever riding this train but we were there in a flash. The place was over flown with people of all nationalities.
 This trip to Chicago in '06 encouraged me to explore beyond the perimeters of Dallas. Touring the BIG city made me think that there are a lot more things to do and see. All I can say now is BON VOYAGE!
Dear Reader: This page may contain affiliate links which may earn a commission if you click through and make a purchase. Our independent journalism is not influenced by any advertiser or commercial initiative unless it is clearly marked as sponsored content. As travel products change, please be sure to reconfirm all details and stay up to date with current events to ensure a safe and successful trip.
---