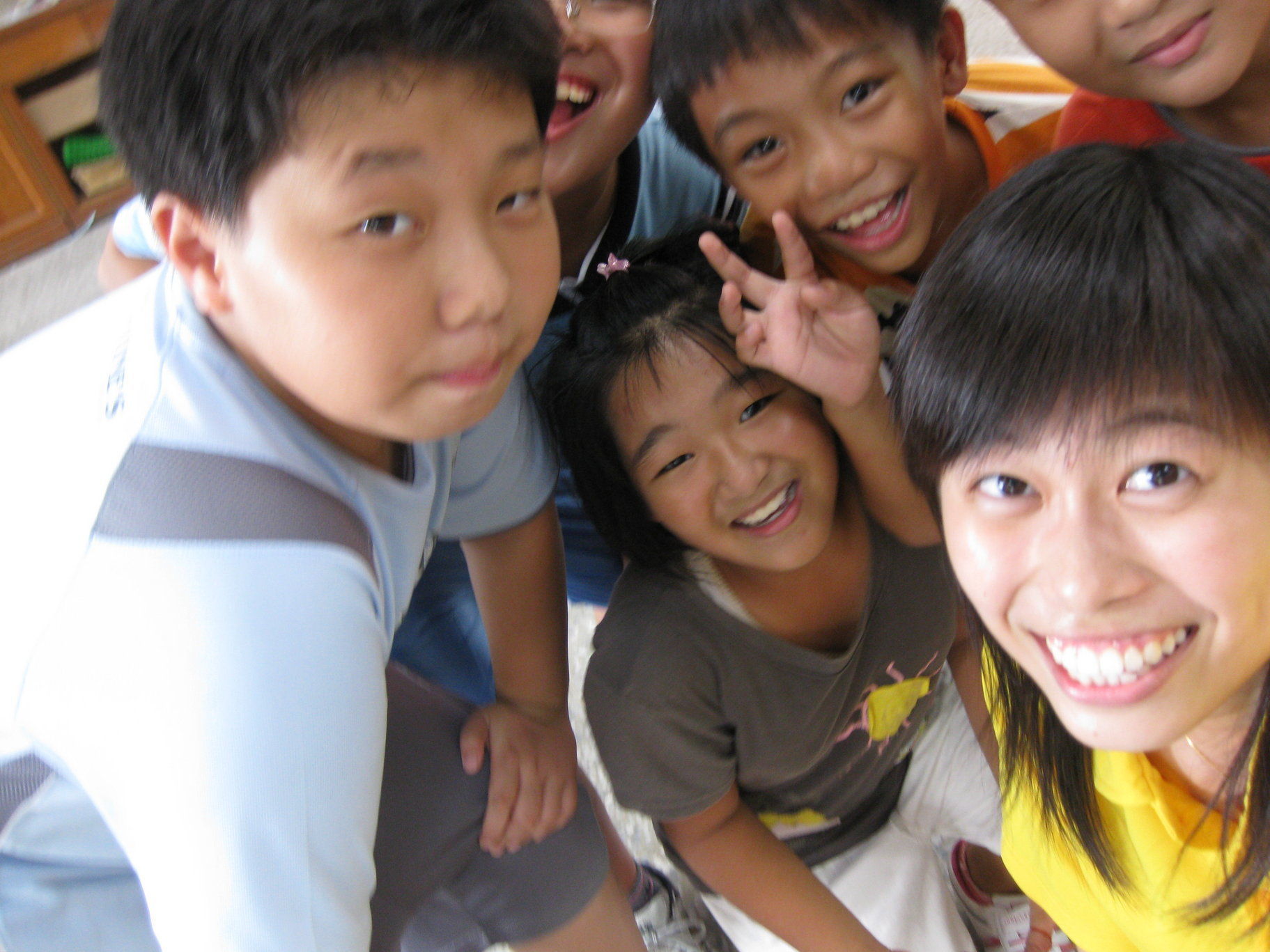 All through July the inevitable alarm clock buzz pierced my ears forcing me to get up and ready myself for school. But during this month, I wasn't the student; I was the teacher. Then after I dragged myself up the stairs and into the classroom, I saw a roomful of energetic kids laughing and smiling at me. This is how everyday started.
After a few hours in the classroom, us eight teachers would shed off our teacher status and take on that of an older sibling. All the kids and we teachers spent every afternoon together playing games. As laughter filled the humid air and thick summer breezes brushed through my hair during countless games of tag, I became aware of something. I realized that while these kids might not remember the grammar and vocabulary we taught them, the important thing, the more memorable thing, was the strong relationships we developed with each other and the close encounters we all had with a different culture. Kids that originally had looked at me with suspicion held my hand tightly at the end of the day as I walked them to the school entrance. All that was why I was so tired every morning and so happy every afternoon. It was my reason for being back in Kaoshiung, Taiwan.
My teaching partner and I stayed up every night arguing, debating, and finally compromising our teaching lessons. Then, as we did so one last time, the night before our students' graduation ceremony, I became conscious of how I had grown as an individual. Not only had I developed better ways of communicating and negotiating, I had also discovered more than I thought possible about myself. I learned that I am what I never thought I could be.
The change came to me in an odd way. I was eating when two girls from class with their lunchboxes full of vegetables came to me and asked, "Teacher Jenny, veggies taste bad, why are you eating them?" Secretly, I was eating the vegetables because I wanted to block out the taste of an unknown food that I had just swallowed. But I smiled and answered, "Because they're good for you! That's how you grow as tall as me!" The next day, the same two girls gulped down all their vegetables.
Seeing this simple scene made me realize that I was no longer responsible only to myself, but also to a classroom full of kids. Where a few months before I had felt like a kid lost between two cultures, I had now become a role model. After one short month in the A.I.D program (Assisting Individuals with Disadvantages), being surrounded by volunteers like myself, I had found a sense of purpose and belonging. I had been born in Taiwan, but had grown up in California. Coming back to teach English opened the floodgates to so many memories that I realized that there was nowhere better for me to get connected to an unfamiliar part of myself. Instead of feeling out of place, I ended the summer feeling like I had become part of a bridge connecting two cultures. The summer made me confident about my potential as a leader, and more importantly, it allowed me to understand what it meant to be bicultural.
Dear Reader: This page may contain affiliate links which may earn a commission if you click through and make a purchase. Our independent journalism is not influenced by any advertiser or commercial initiative unless it is clearly marked as sponsored content. As travel products change, please be sure to reconfirm all details and stay up to date with current events to ensure a safe and successful trip.
---