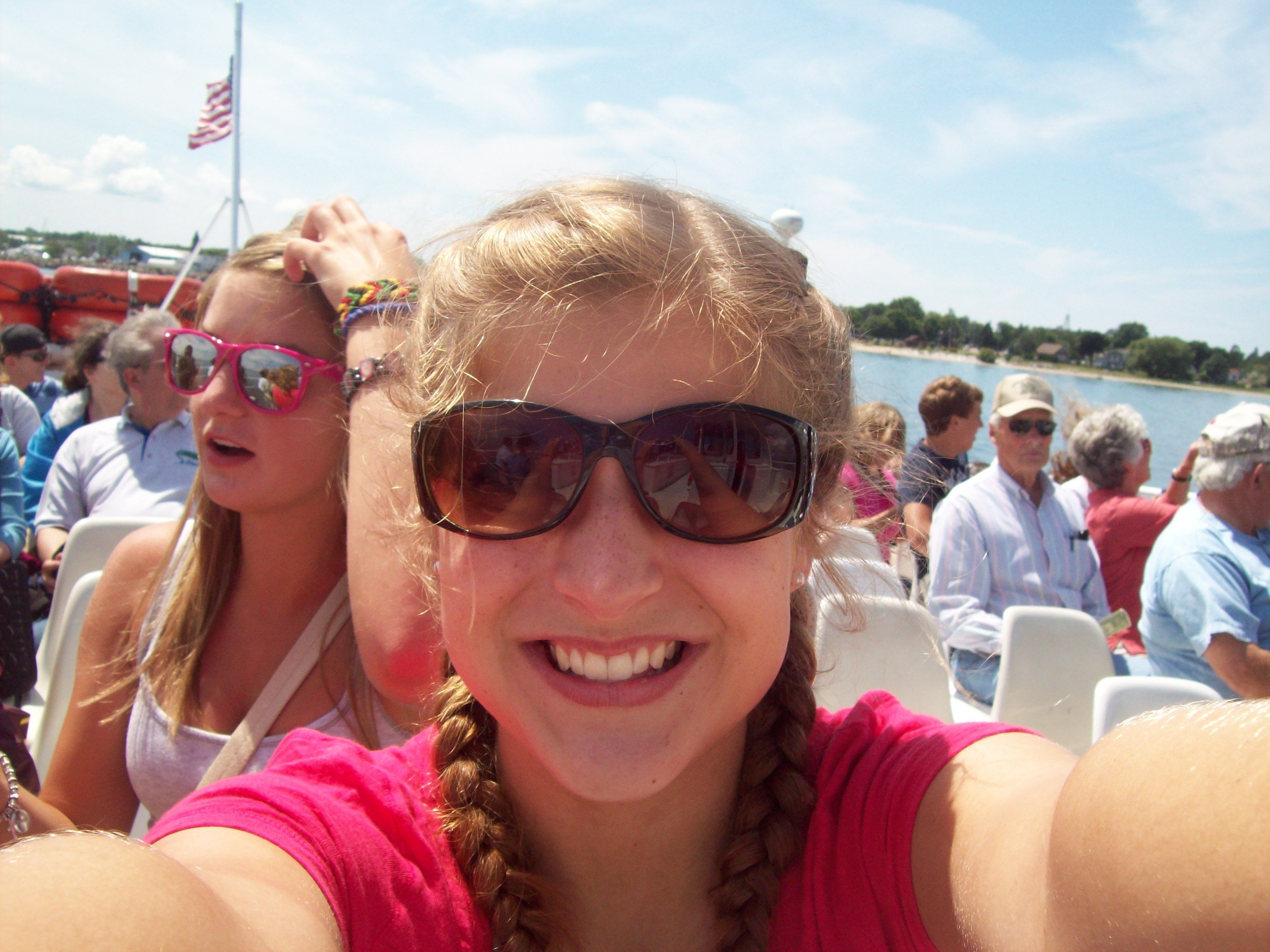 The long day of walking is shown on the worn expression on our faces. We lay in the park, a reconstructed wigwam giving us shade. We talk about how much fun we are having taken pictures and listen to the noises of people talking around us. "We should probably start heading back," says Kelsy. We all groan in recognition that it's indeed time to leave. Gathering our purchases we had made early in the day we start traversing out of the park into downtown Mackinaw Island…
     Arriving at the St. Clair Community Foundation, early ready and waiting for the annual year end Youth Advisory Council field trip. All the students from the committee this year voted on going to Mackinaw Island and City this year. Everyone voted on officers to run the meetings next year as well, me getting elected as president. I was hoping to bond with some of the council members because I would lead them this year! That thought made me very jumpy and excited yet a little nervous of what they would think of me when we started hanging out for the next two days. 
     I walk inside only to find about ten faces staring at me. I blush slightly something that happens when people give me any sort of recognition. We all sit and wait in the room not for to long when the council leaders come out and escort us to the two mini- vans that we will be leaving in. The mini-vans are filled to maximum capacity two in the middle and three in the back. In my van, we all become quick friends there is Abby Kelsey, Lorraine and Sydney. We were a quiet bunch we just reads books and listened to music all the way up to Mackinaw. 
     We arrived in Mackinaw City at about 12:00 in the afternoon. We dropped our luggage off in our rooms so as not have to carry it out around the island. Before you know it were waiting in line to get on the ferry.  The ferry ride was amazing seeing the island and random boats scattered over the vast expanse of the lake was breathtaking. To me the ride to the island with the ferry gently cutting through the waves rocking us back and forth relaxed me while my friends, believed otherwise.
Everyone looked around shops together at first not buying anything-just window-shopping. Then we met back at a bicycling rent place where the majority of people went to go bike riding except for a few of us like me, Lorraine, Sydney, and Kelsy decided it was a no go. Instead, we decided to walk the island saving money. We walked passed the famous Governor's house where they stay for vacations. We visited Skull Cave, which our disappointment wasn't even shaped like a skull!  We walked up to go see Arched Rock it had the most amazing view of the whole island. Venturing back to the park where we started our story. 
Heading back towards the shops, we went and sat inside an adorable little church resting up. We finally went shopping and bought everything on our lists. Starving and barely any money we wondered into nearby fudge shop where the man making give us a huge heaping pile we devoured in hasty hand-fulls. Making our way to the restaurant and met up with everyone else to finally eat. We got our food headed out onto the ferry to leave and if you could arriving on the island earlier was beautiful than you should have seen the sunset one word to describe it: unbelievable. 
We headed back to the hotel where we went swimming and then tucked ourselves in bed. Exploring Mackinaw City was not as enthralling as the island, but fun nonetheless. As a big group we went and did put put golf, me managing get a great score of 55. Soon after, we loaded up the cars and left. All the girls in my car singing away to the radio comfortable enough with each other with the bonding experience we had while in Mackinac. 
Dear Reader: This page may contain affiliate links which may earn a commission if you click through and make a purchase. Our independent journalism is not influenced by any advertiser or commercial initiative unless it is clearly marked as sponsored content. As travel products change, please be sure to reconfirm all details and stay up to date with current events to ensure a safe and successful trip.
---