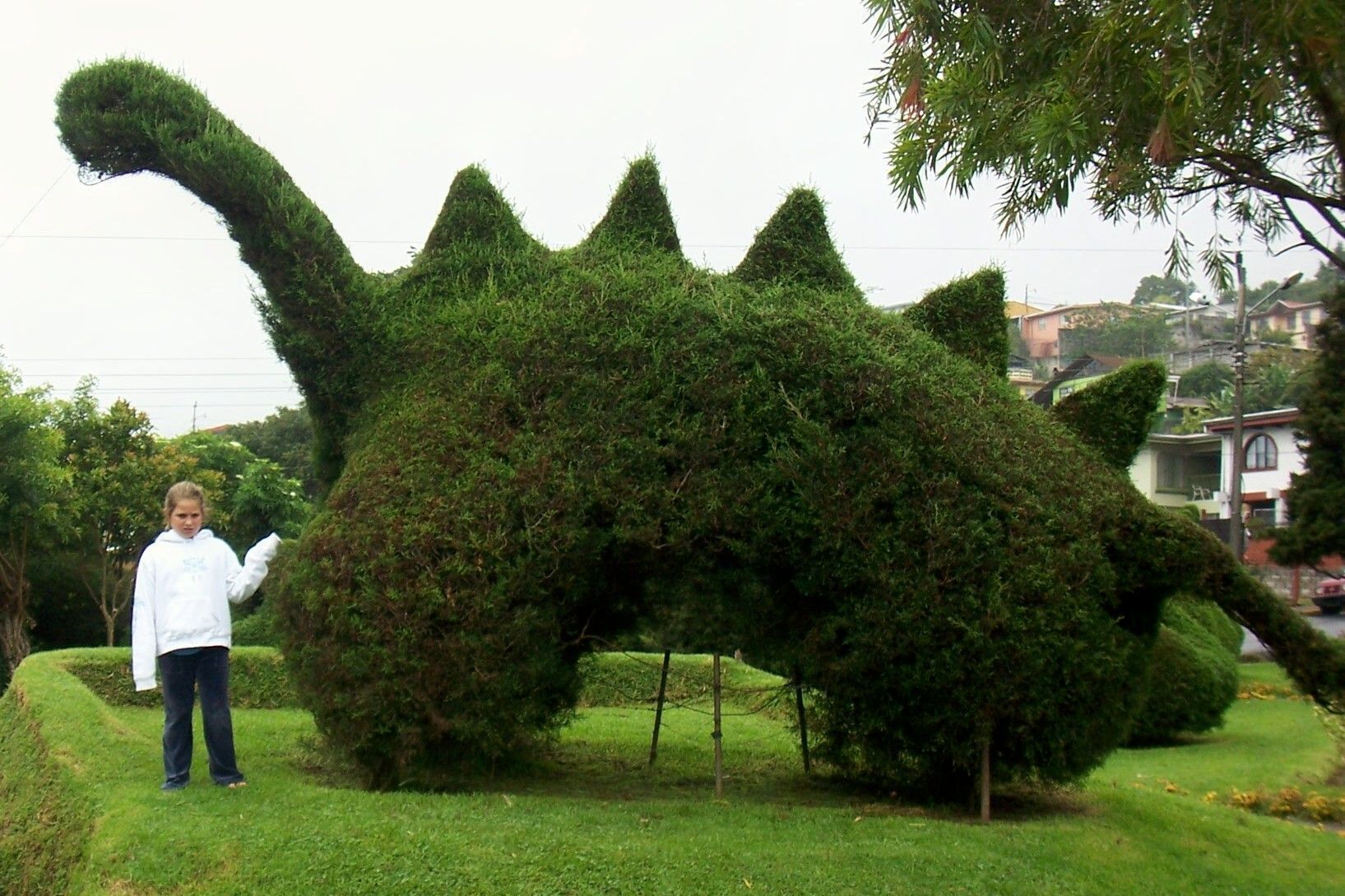 America is a complex and diverse country.  And for a 13 year old girl, it was hard for me to understand the simplicities that life can give you to enjoy.  But my trip to Costa Rica changed my life and my motives forever and jumpstarted my determination to understand the world around me. 
Traveling with my family and friends, we were a big group to come piling into this small country.   We had a tour guide from Florida who spoke fluent Spanish, and obviously English also.  His name was Tom, and he took us all over to see the beautiful parts of the country and explained to us that the Ticos (local name for people of Costa Rica) lived by three things: religion, environment, and soccer.  And he was right.  To the entrance of every town, you would always find three things: a church, a statue of Mother Mary, and a soccer field.  No matter how poor the town may be, you could always be pointed in the direction of those things. 
The Ticos are happy with life as they know it.  Yes, it is a struggle to get by for some, but they will never complain and if they find someone that needs help, they will always reach out a hand.  My mom and I were walking into Nosara, the town where we were staying in search of a store.  We weren't sure where we were headed, but really weren't in any rush either.  But I guess we looked really lost because a young man came up to us, who looked like he had just come from the beach, with no shirt and barefoot, he asked us, in broken English, what we were looking for.  My Spanish wasn't too great yet, but my mom was saying "store", and when no reply came, she said again "market". "Oh, yes!" The man said with a satisfied smile on his face, and he pointed us in the right direction.  Small things like lending a helping hand out to strangers was what made me realize the beauty that this country held. 
Another thing that was so great about this country and the people was that they weren't looking for anything more.  In another village, Sarcero, there was a park right outside of the church.  The park had sculpted shrubs that had been made by one man for 30 years. There was every shape imaginable in this park made from shrubs; elephants, dinosaurs, houses, trees, domes, butterflies.  It was simply amazing, and when we were talking to the man who built it, he said that he has an offer from Disney World every year for him to come out and work for them.  And every year, he declines because he knows his place is here, to make the people of his country happy and people who visit happy.
Listening to these people talk, and watching how they live, made my immature mind grow without me even realizing.  This trip made me understand what it is like to truly be happy.  All the Ticos live a loving, helpful, fulfilling life to themselves and to those around them.  It made me understand that life can be so simple.  It made me determined to travel the world that I was given and write about it to share with others so that they can become inspired to see all that they were given as well. The country of Costa Rica made me truly understand that it's not all about what you have; it's about what you make of it.
Dear Reader: This page may contain affiliate links which may earn a commission if you click through and make a purchase. Our independent journalism is not influenced by any advertiser or commercial initiative unless it is clearly marked as sponsored content. As travel products change, please be sure to reconfirm all details and stay up to date with current events to ensure a safe and successful trip.
---