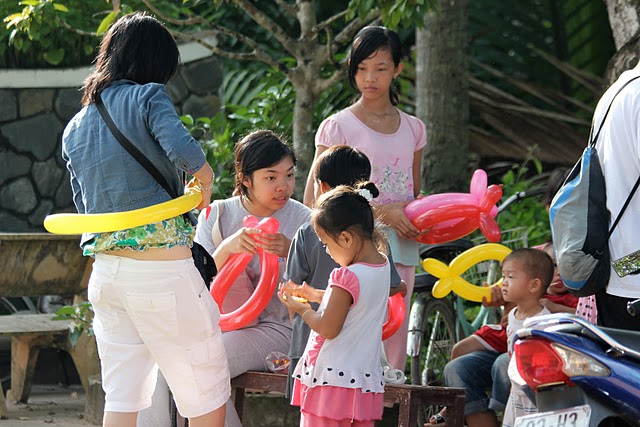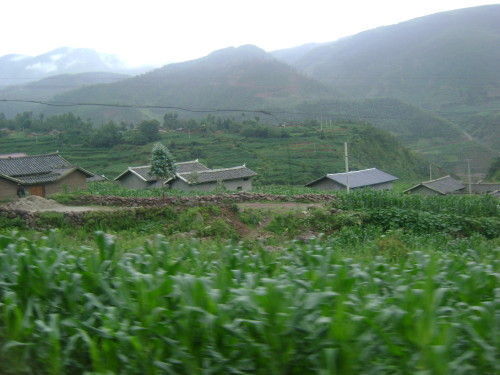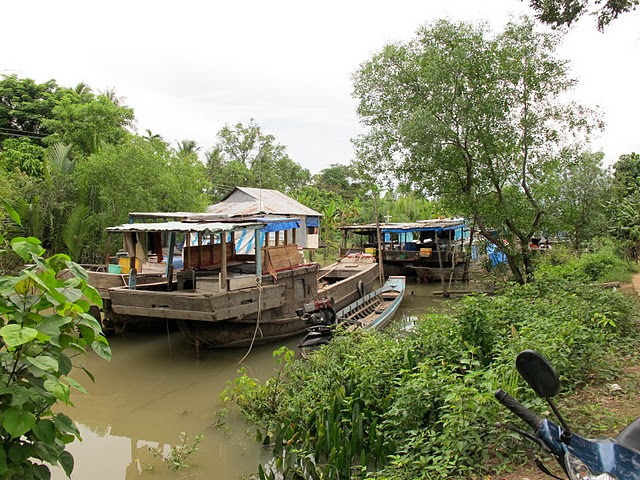 Guanxi????is a Chinese word meaning relationship or connection, although neither of these translations can accurately describe its cultural significance. Guanxi has a much deeper meaning than its English counterpart.  The best way to describe it is as a giant web. Each individual strand in the web is one Guanxi relationship. When I spent two weeks living with a family working with IDEAS International in China, I had no idea how much my Guanxi was going to grow.
     Lao Tzu once said, "A journey of a thousand miles begins with a single step." In my case, it began with a plane ride, followed by two longer planes and a train. The train was a 10 hour trip from Chengdu (the capital of Sichuan) to our final destination of Xichang in Southern Sichuan province. I recommend the "soft sleeper" ticket to make the trip more comfortable.
      When we arrived in Xichang all I could think was, "We're not in Kansas anymore Toto." I was on an alien planet, but the people around me weren't the aliens, I was. When traveling to China, you need to be prepared to stick out as a ?? (lao wai) foreigner. People will stare at you.
      My favorite part of the trip by far was when we went to visit a Nosu village. The Nosu are one of China's 56 minority groups. I've always wanted to be able to travel back in time (come on, who doesn't?) and this trip gave me the chance. Stepping into that village was like stepping straight into the pages of The Good Earth. It was completely untouched by technology. People used horses to pull carts and water buffalo to plow fields, women were hunched over working in rice fields, and children were playing in rubble. It was truly humbling and eye opening. 
      On the trip back we spent time at Chengdu's Giant Panda reserve, and I got to hold a red panda! We visited a temple and saw the Chengdu Opera. However, then we missed our flight from Beijing to L.A. We ended up staying the night in The Golden Phoenix, a hotel in Beijing. One of my aunts went to school with a now famous Chinese actor, who happened to be filming in Beijing at the same time we were stuck there (who says it's not a small world?). When my aunt told him we missed a flight, he took us out to the Green Tea Living house.
      Some important tips to remember when traveling to China are: Don't drink the water, never pay full price in a market, you need to bargain. You'll also want to carry hand sanitizer and tissues for the public bathroom (trust me, you'll be glad you did.) The most important thing to remember is to have fun and relax.  Allow yourself to be immersed in the culture. Try all the food no matter how strange it is to you.
     I would highly recommend a trip like this to everyone. To witness life in a 3rd world country is a life changing experience. Whether I like it or not, I will never be able to view life in the same way. I learned things that can never be learned in a classroom. I made friends from all over the world. Even on the other side of the world, no matter where I was, there was always someone there to help.  Of all the things I did, perhaps the best was simply expanding my Guanxi to the other side of the world.
Dear Reader: This page may contain affiliate links which may earn a commission if you click through and make a purchase. Our independent journalism is not influenced by any advertiser or commercial initiative unless it is clearly marked as sponsored content. As travel products change, please be sure to reconfirm all details and stay up to date with current events to ensure a safe and successful trip.
---