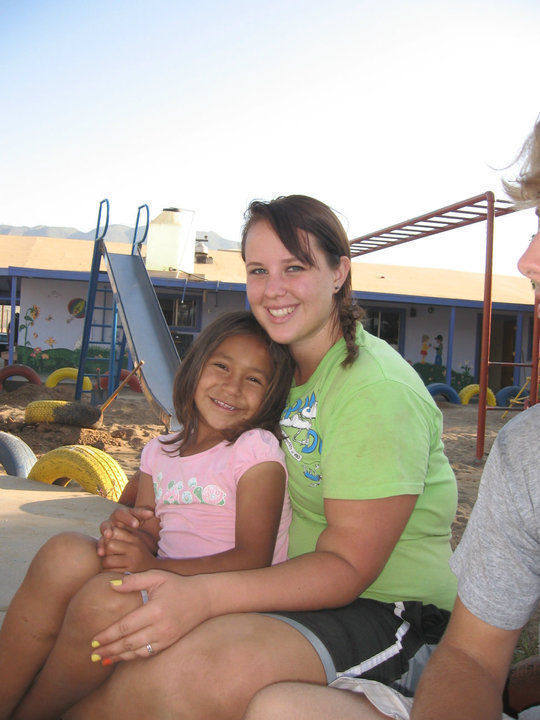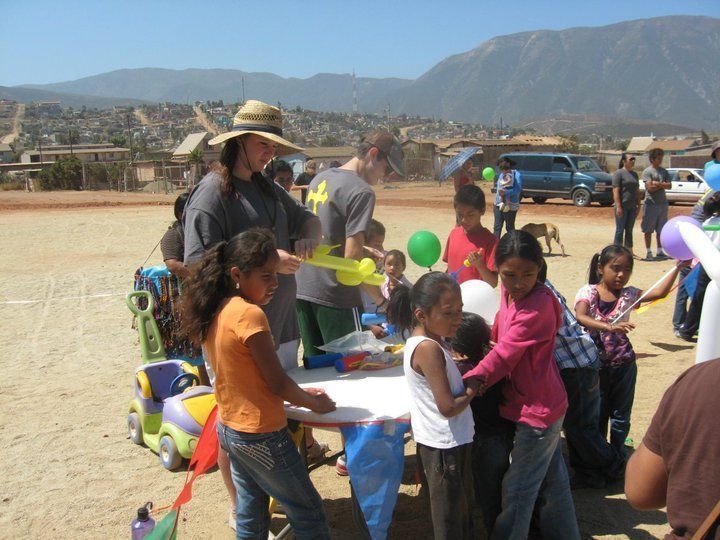 Graffiti, dirt roads, three legged dogs and kids running around without shoes. Nothing could have prepared me for what I experienced in Zorrillo, Mexico. This past summer, I had an amazing opportunity. A group of thirteen students and seven leaders from Church of the Chimes (COTC) were able to worship and serve on a missions trip to Mexico. Our team left on July 8, 2010 and arrived back home to sunny San Jose California ten days later. Prior to our trip, we attended training days to prepare us for for the week of work ahead of us. But nothing could have prepared me for the shock of my first impression or for the experience that followed.
This was my first out of the country trip, so I had no idea what to expect when we crossed the border. Images formed in my mind, but they were based off of the media and stories. Any idea of an expectation was shattered as soon as we entered Mexico. The further into Mexico we went, the worse it became. The houses became shacks and paved roads became dirt trails. As soon as we set foot at Kids Kingdom, the orphanage we stayed at, our attention turned to the kids and God showed me how truly beautiful Mexico really is.
Over the next week, our team helped fix up the orphanage. Our teams replaced tires on the play ground, painted the entire boys dorm, and worked on a house.Even after long hours of manual labor day we still found the energy to play with the kids. We also put on a V.B.S and a carnival for the local children. One of my favorite events was an outdoor service we attended. Pastor Jorge asked us to help with two outreach programs, a soccer tournament against local teens and an outdoor worship service. Witnessing different nations coming together in worship was beautiful.
Every moment not spent working, we played with the kids. Kids Kingdom is home to thirty children ranging in age from four to nineteen. The first night, I befriended and instantly became attached to Michelle (Michi), a sassy five year old, abandoned by her drug-addicted mother. We became inseparable almost instantly. There was not a moment she didn't put a smile on my face, even after a hard day of work. I sat and listened to her telling stories. I could not understand everything she said, but the language barrier never discourage her. Michi loved teaching me Spanish vocabulary. COTC was the first group Michi experienced staying for an entire week. The hardest thing was saying goodbye. She didn't understand, she thought I would be coming back after breakfast or the next day like I had the past 9 days. When she finally understood, it broke my heart to hold her as she cried. Michi and I are now pen-pals. I never would have thought a five year old, 800 miles away, would have had such an impact on my life.
COTC has been sending teams to Kids Kingdom for the past 20 years, but never a group this small. There were concerns about getting all the work done and staying focused. We had the right amount of people with the right mindset. We understood why we were in Mexico and our purpose. We had just enough people to get all the work done that we set out to do. I was amazed at how well everyone got along, there wasn't even a minor hiccup. These friendships will last a lifetime.
The entire trip was a huge blessing. When I think of Mexico, I think of children laughing and playing on tires, elderly women walking together, and a society that gives glory to God in the dark times. I think of God's hand working on the hearts of the locals and of a special little girl who softened my heart. Previous to this trip, I was unstable in my faith. There was no doubt that Christ was my Lord and there was one God, but I had so many questions. I was angry at myself and God. As I watched a young man accept Christ, I thought, "He is my brother now." That is when I realized how present God is in my life. I realized we all worshiped the same God. I also realized what I needed to do to find my answers, to get over my anger, and to live my life with Christ at the center. I am not perfect, and I don't have it all figured out, but this trip gave me a sense of awe and amazement, a desire to find out more and be better. There are no words to describe my experience in Zorrillo Mexico, and no amount of training days could have prepared me for this life changing experience.
 
Dear Reader: This page may contain affiliate links which may earn a commission if you click through and make a purchase. Our independent journalism is not influenced by any advertiser or commercial initiative unless it is clearly marked as sponsored content. As travel products change, please be sure to reconfirm all details and stay up to date with current events to ensure a safe and successful trip.
---