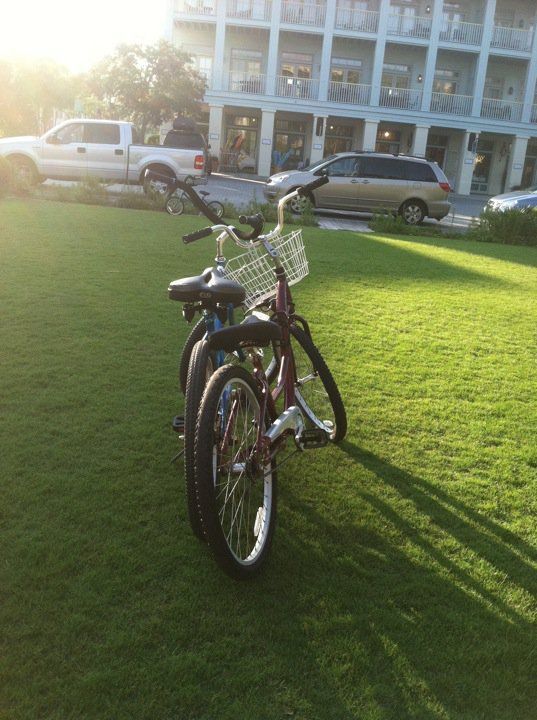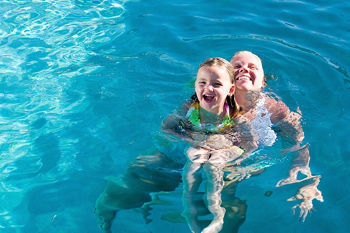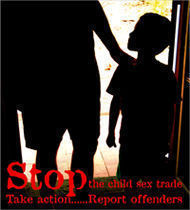 After a seven hour car ride, I could not wait to get out of the car. We walked into the house that we would be staying in for the next week. The décor was terrible. Over the kitchen table there was an obnoxious coral chandelier. The walls were covered in pictures of birds that seemed to watch you as you walked through the house. Whatever was not covered in birds or feathers was covered in seashells. I quickly took in the decorations. As terrible as they were, the decorations did not bother me at all. I was finally back in Seaside, Florida.
â–º Quarter Finalist 2011 Teen Travel Writing Scholarship
It was not long before I was ready to hop on my bike and ride through the quaint, little town again. It was strange how a simple little change of scenery and atmosphere could make me voluntarily change my mode of transportation. Unlike at home, riding a bike here was more like fun than exercise. I was not the only one that felt that way. Everyone rides their bikes in Seaside. It was as if time slowed down. People were not always looking for the fastest way to get from place to place.
The first place I rode my bike was to the bookstore. I was not yet in need of a new book but it was far beyond my ability to pass up any bookstore. This particular one was my favorite. It was not the largest I had ever been in but something about it made it the most special. Perhaps it was the relaxed atmosphere or the way the books on the shelves looked as if they could be in someone's home. Before walking out I took a deep breath pulling one last whiff of all the paper products through my nostrils.
My next stop was the beach. I put my small bag down on the beach and walked to the water. I was apprehensive of leaving my bag on the beach alone. Not only did it have my wallet in it, but it also held my iPhone and the most expensive pair of sunglasses I have ever owned, my Ray Bans, affectionately known as "My Babies." I spent the majority of my time in the water facing the shore watching my possessions. No one every came near my bag.
I spent the next several days enjoying the many things the town has to offer. The week passed by and before I knew it, it was time to leave. On the car ride home, I began to try to understand what made Seaside such a wonderful place. Before long I realized this was a place where everything is as it should be. People slow down enough to smell the roses. If you wind up chasing an umbrella down the beach strangers take time to help instead of just watch. In a world where everyone is so focused on personal gain, where things move so fast that it is nearly impossible to keep up, where one cannot watch the daily news without suffering a short bout of depression, a place like this is hard to find. Seaside is what is left of the garden of Eden.
Dear Reader: This page may contain affiliate links which may earn a commission if you click through and make a purchase. Our independent journalism is not influenced by any advertiser or commercial initiative unless it is clearly marked as sponsored content. As travel products change, please be sure to reconfirm all details and stay up to date with current events to ensure a safe and successful trip.
---