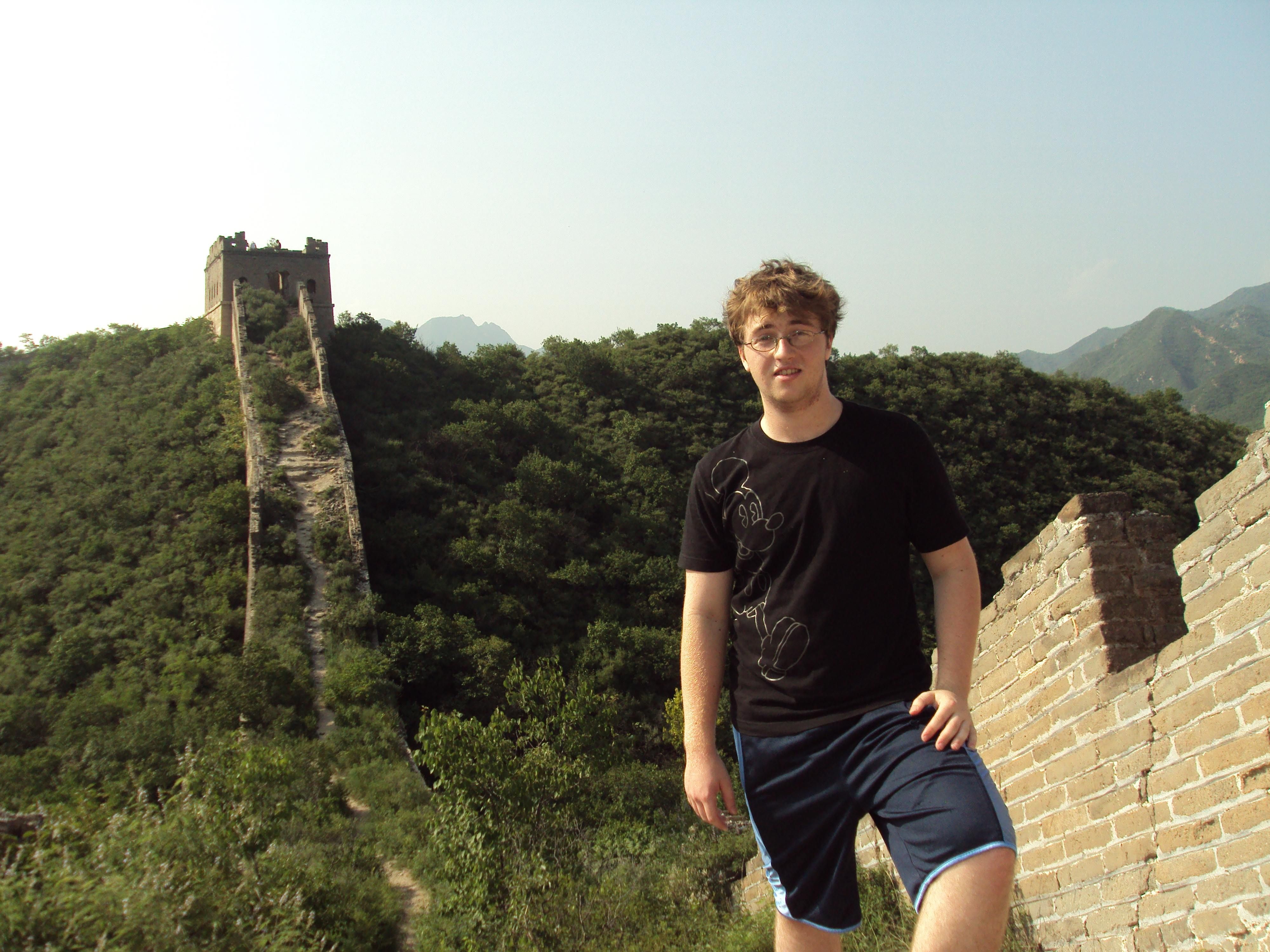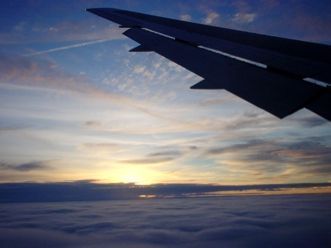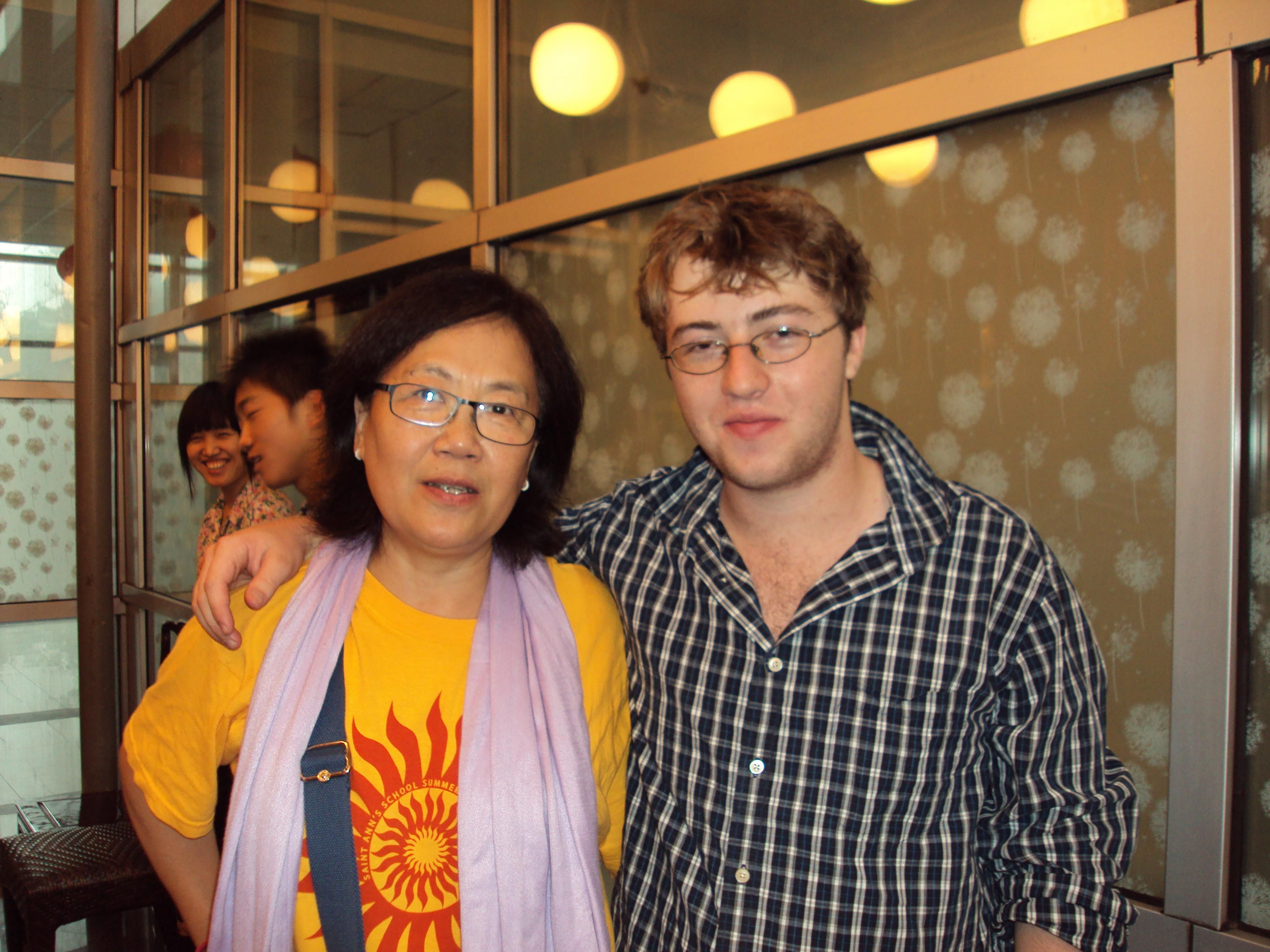 As you fly into China from 39,000 feet in the air, the first distinctions you see from uniform Arctic plains and empty Mongolian steppes are thin tendrils of towns connected by single roads that line the country's northernmost plain. Continuing south, rice paddies climb the hills in broad, rectangular increments, forming giant green staircases of agriculture. When I think about my future, these images recur. The country beckons to me.
My aspirations took hold towards the end of my high school freshman year. My teacher, Yu Ming, said that I was falling behind in Mandarin. I would have to take a summer program or drop the course. Although I was not especially attracted to the language, I did not feel comfortable with resignation; I never have. I elected to enroll in a fledgling program at Hampshire College. The syllabus promised daily immersion, the use of English forbidden.
When I arrived, most of the kids were interested in water balloon fights and Frisbee. They spoke English freely. I easily found professors eager to exercise their neglected skills. I struck up a friendship with the resident Taiji master, Wei. He did not speak any English, and was impressed by my relative facility with Mandarin, as few other students had any prior vocabulary. I began to pay more attention in class so that we could converse. The professors noticed my enthusiasm and mirrored it. By the third week, I had acquired an interest in Chinese language and culture that has altered the course of my life.
In my sophomore year, already absorbed with Mandarin, I began to pay attention to China's economic ascendance. The news blared diametric opinions on the consequences of the country's influence. Some declared delight in a new source of affordable TV's, predicting Western decline in the face of subsequent Asian dominance in technology and education. I decided to see for myself. That summer, I traveled to China with my teacher. I had a fantastic time touring the country with my classmates and studying at Capitol Normal University in Beijing. I was not yet convinced that China would dominate the world. The majority of Chinese people still have a standard of living far below that of most Americans. No one spoke a word of English; the huge English billboards that wreathed the cities' skyscrapers had drastic spelling and grammar errors.
I took a seminar on Contemporary China the following school year. I examined Deng Xiaoping's economic reforms and their influence on the country's present position. We studied the growing minimum wages and government's gradual submission to workers. The Chinese state envisions a pirouette in fiscal and market policy. They plan to reduce reliance on exports and, following the United States model, build a domestic economy that surpasses their international trade. They rely on oil for energy as we do. However, China is allocating huge amounts of money to research and implementation of renewable sources of energy. I learned that China has the largest individual nuclear, solar, and wind power sectors in the world. I decided to go back.
Though only one year had passed, I was greeted at hotels, restaurants, and airports with English. Almost everyone spoke enough to converse. Advertisements were now impeccable. There were four times as many cranes crowding the air. The pace of China's progress has captivated me. The country's unique form of government and colossal population are driving China to lofty heights at breakneck speed. The capacity to shape the lives of people across the globe will be born from those peaks. I want not only to be involved in, but also contribute to that evolution.
Dear Reader: This page may contain affiliate links which may earn a commission if you click through and make a purchase. Our independent journalism is not influenced by any advertiser or commercial initiative unless it is clearly marked as sponsored content. As travel products change, please be sure to reconfirm all details and stay up to date with current events to ensure a safe and successful trip.
---