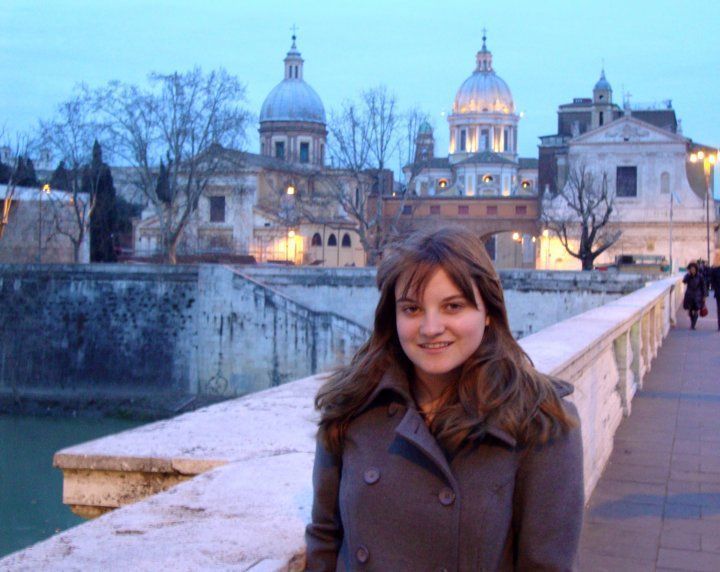 So I'm walking down the hall or buying a sandwich or searching for my keys, and suddenly a person I haven't seen in over a year is standing in front of me. Like a mind reader, I already know the question they're about to ask. I see it forming on their lips as their expression stays vacant, like they were about to ask me how my day was or what I had for breakfast. They were about to ask me to summarize my whole other life into one easy word:
"How was Italy?"


â–º Finalist 2011 Teen Travel Writing Scholarship
In that one, four syllable long question; they manage to unknowingly question an entire country, an entire lifestyle, and an entirely different person than the one they knew. How am I supposed to answer that off-handed but loaded question? How am I supposed to summarize something so life-changing and difficult and beautiful into one elusive magical word?
After all, I know what they want — what they expect. They want a 'good', a 'fantastic', an 'amazing'; but you see, the fact is – Italy wasn't good. It wasn't bad. It wasn't fantastic or amazing or terrible or scary or any other horribly vague descriptive word I could fill in the blank with.
Italy was real.
'Good' doesn't even begin to cover it, and I've yet to find any words that can. I could spend hours trying to explain to you what riding though medieval Cagliari on a moped is like. I could try to make you picture the crystal clear waters of the Mediterranean Sea, or speak to you in lyrical Italian and just hope you understand how beautiful it is. I could stand here and dictate to you thousands of stories about my Italian friends and my many adventures of getting locked in European bathrooms, but I know it will never be enough. Unless you were there, unless you saw what I saw and felt what I felt; you'll never truly understand why my 10th grade year as a Rotary Youth Exchange Ambassador to Italy doesn't fit neatly under your prejudged categories of good or bad.
If I caved in and answered 'yes, Italy was good'; you would never know about the many times I cried myself to sleep or the times when I wanted nothing more than to go home. As much as people always tell me they can imagine how amazing it was, they can't. Being there for a week on a cross country tour or reading about it in a travel guide isn't the same as experiencing the culture. It isn't the same as meeting and living with families whose names and faces you'll never forget. It isn't the same as falling in love with everything around you and then having everything you've built up ripped from you, as you look on powerless to stop it.
When you ask "how was Italy" a life time of memories comes to mind. I can remember my first word, my first friend, my first Italian coca-cola. I can remember the first time I swam in the sea, my first Sardinian festival, and the first time my classmates called me "una Italiana vera" which in English means a true Italian.
So to answer your question; Italy wasn't good, but it was the greatest and most life-changing thing I've ever had the privileged to experience. And I know that wherever I am or wherever life takes me, I'll always have a home on the beautiful island of Sardinia- a place that almost seems to be lost in time and will forever be in my heart.
Dear Reader: This page may contain affiliate links which may earn a commission if you click through and make a purchase. Our independent journalism is not influenced by any advertiser or commercial initiative unless it is clearly marked as sponsored content. As travel products change, please be sure to reconfirm all details and stay up to date with current events to ensure a safe and successful trip.
---