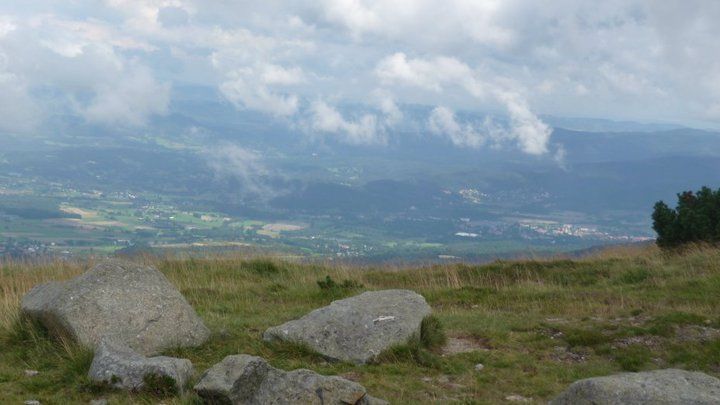 Every summer has had some sort of uniqueness to it. Some summers were fun, others, boring.
This is about one of those fun summers- a summer that took place last year.
It was August. My father had only recently landed here, as I often come to Poland a month earlier. We- my grandparents, my father, and I- packed our necessities, and took off on a durable twelve hours car ride. Most people might find such to be unbearable, but I honestly enjoyed it. I love car rides, and my trip to school is an hour and fifteen minutes everyday- so I've gained patience when it comes to long trips. At times, I would put on my headphones, and watch the lush green and golden farms of Poland pass me by, at other times, I would turn on my laptop and go on the internet for a little while.
I'll leave out the details of the hotel, as I have too much to write. Instead, I'll get straight to the point.
Being in the mountains could be annoying. We'd have to walk uphill often, and it was tiring. I was sure we were to actually climb to the top- but I was mistaken. We were taking a lift.
The lift wasn't so bad- it gave me a chance to rest. It made my grandmother nervous, and her nervousness spread to me, but for the most part, it was very interesting. You could feel the air getting colder, the higher you got. When we did stop, we were not at the top- we had to climb there ourselves.
Climbing was a hassle. It was time-consuming, but the scenery was stunning. Unfortuantely, by the time I got to the very top, I was so tired that, I really didn't care anymore. When regaining my strength, it was an interesting feeling- being on top of the world, in a way. I liked it. I remember that, in school, I learned about how kings would often make their castle hard to attack, and so, they could be found in interesting areas. I myself felt that, if I was a king (or queen, but I don't think they had as much power as a king during those times), I would live on top of a mountain. I would have beauty all around, and would be able to see all that occured in my kingdom. Enemies wouldn't bother to climb a mountain, and my loyal servants would bring me food. (and they would be paid well, of course. Climbing a mountain isn't an easy task!)
The mountain was a border- on one side, there was Poland, the other, the Czech Replic. Guess where I got to be for a few minutes?
Aside from the mountains, I also was able to go on a tour of Germany- Dresden, Germany, to be exact. I loved it. The buildings and their structure, just how everything looked- it was amazing. I was surprised, too- when I entered their art museum, the lady at the desk spoke English. It's nice to hear your first language, after a month of hearing only your second!
Well, I suppose, that's all I have to say about last summer. Maybe it wasn't majorly life changing, but it was a new, exciting experience, and an enjoyable one at that!
Dear Reader: This page may contain affiliate links which may earn a commission if you click through and make a purchase. Our independent journalism is not influenced by any advertiser or commercial initiative unless it is clearly marked as sponsored content. As travel products change, please be sure to reconfirm all details and stay up to date with current events to ensure a safe and successful trip.
---