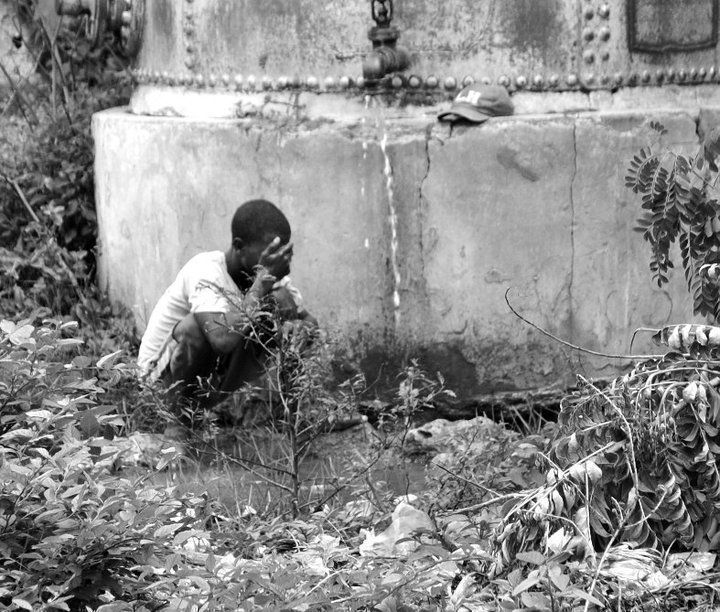 Today most Americans come home from work or school to walk to the fridge, contemplate the different food choices, heat up a meal in the microwave, wait impatiently for five minutes, and sit down in front of the television. During this time, they complain of the food, their small home, and their outdated car. They believe to be suffering, stating "This is a terrible life." Is this truly a terrible life? Should they be complaining of these issues? I believe, we, Americans, are not seeing the big picture. The life they believe to be "normal", it is rare in the world. Eighty percent of the world's population lives with less than ten dollars a day. I admit, I had the same mentality, and I did not see the other eighty percent until I traveled to a world that revolutionized my thinking.
â–º Semi Finalist 2011 Teen Travel Writing Scholarship
In the summer of 2009, I traveled on a mission trip to the Dominican Republic through S.C.O.R.E.. The objective of this trip was to care for people in the poorest neighborhoods of Santo Domingo. The trip On the second day, I encountered poverty for the first time when my group went to a nursing home. I imagined my grandmother's peppermint smelling home. When the van doors opened and I saw a flat building made of tin held together by chicken wire and crumbling chunks of cement, I though it was a mistake. I said to myself, "Nobody in their right mind would keep elderly people in this place." But the elderly were there; covered in grime, dust, sweat, and surrounded by flies and gnats. The smell of urine and burning trash hit me because it was the worst smell. I entered the small building and passed by many eerily still bodies. I stopped at the bed of a man gasping for air. He said in a hushed tone, "Agua." I immediately pulled out of my backpack a bottle of water and began to pour water into his dry mouth. I continued to give him water until he said in a whisper, "That's enough." He told me his name was Moreno. What he told me next surprised me the most, "I will be with The Father soon". I don't remember my reply but he told me I will go very soon. I sat there talking with him until we he left. I said good bye to him, but he told me, "I will see you again". Tears began to stream down my face as I walked back to the white van.
As I stared out the window on my way to the hotel, thoughts came flooding into my mind. This man who seemed to be in his late eighties had taught me the greatest lesson. He probably never experienced many of the luxuries that I have enjoyed in my 13 short years of life. He probably experienced intense dehydration and hunger countless times. Moreno probably never stood in an air-conditioned room like the one I have while writing, or lived to see a different way of life, the very way of life I used to take for granted. It dawned upon me, it is not just this one man, it is not just the people in that nursing home or that village, it is the eighty percent of people in the world that suffer. This trip revealed to me how privileged I am. I hope Americans will someday see that we are part of the twenty percent of the world. We are truly blessed in our, as many will continue to say, "normal" lives.
Dear Reader: This page may contain affiliate links which may earn a commission if you click through and make a purchase. Our independent journalism is not influenced by any advertiser or commercial initiative unless it is clearly marked as sponsored content. As travel products change, please be sure to reconfirm all details and stay up to date with current events to ensure a safe and successful trip.
---