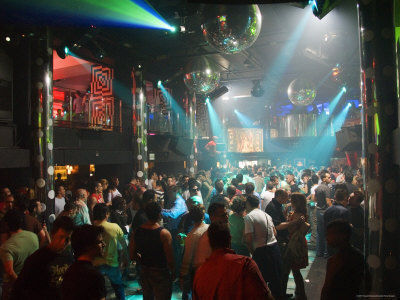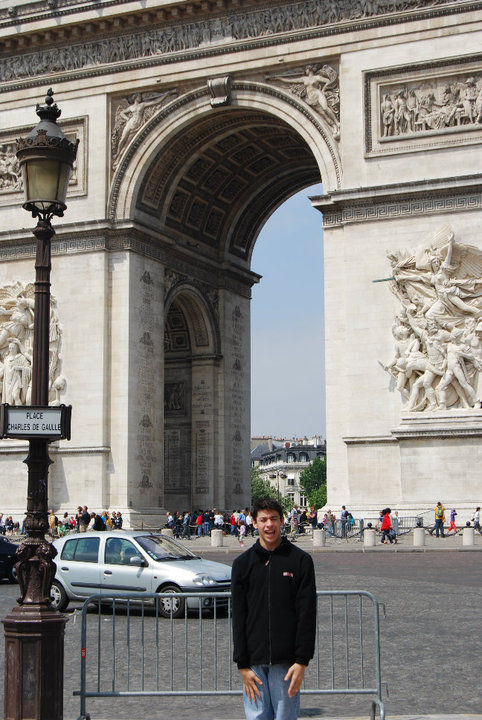 Realizing that our luggage went to Frankfurt instead of Paris after our wonderful flight with American Airlines, which since our hotel was next to Disneyland Paris, ended up in us wearing Disney clothes for 3 days, certainly foreshadowed the stress yet wonder of France that my family spent last June, the summer of 2010.
It was two weeks overall, with our luggage by day four, and as we went out of the Metro looking upon the magnificent Arc de Triumph, the fun had just begun.
â–º Quarter Finalist 2011 Teen Travel Writing Scholarship
Walking in awe through the gothic halls of Notre Dame, to wondering why tiny Napoleon is laid in such a huge tomb, to secretly videotaping my parents kissing along the banks of the Seine River, over the course of one week I knew one thing: too much is too little for this wondrous city. Of course, nothing would be complete without the visit of the bronze landmark that is the Eiffel Tower on the last day of the trip. Seeing the tower made me reflect on the history, culture, and art that make this city a true world of its own. However, the impact of my life came within our journey to Normandy, beyond the city like environment, and into a place of total silence…known as Omaha Beach.
It was a long four-hour bus drive to the Omaha Beach Memorial. Yet when arriving, there was this sense of strong tranquility, a fog that roamed over the vibrant forests and fields of thick grass that a person who did not know this place would not have known what really happened here. American and French flags flapped calmly from the gentle breeze as nature slept. Then there I saw, thousands of white crosses, American crosses, lay in order by name, each solider lost during D-Day of June 6th1944.
Roaming around, I looked down at one in particular, one that did not have a cross but a star, realizing that there were a variety of Americans of different races, religions, all whom sacrificed themselves to protect our virtues of "Liberty, Freedom, and Justice for all."
Tears fell down my eyes.
I realized how much we live life for granted, that there are American lives who truly gave us our rights as American citizens to be in the homes we live in, and be with the families that we love.
From the memorial, I walked down the steep hill where hundreds of Germans hid, ready to kill, and onto the beach. Finally, my shoes hit the soft, reddish sands, and from there I stood still as the only thing I could hear were the gentle tides that would crash onto the shore.
It felt as if nothing happened here.
I could see miles of ocean without a single ship or fleet of men ready to die. I could see the sand, and shells, no splashes of blood, bones, and death. I heard nothing but silence, no guns being shot, no yelling, just the clash of the tides onto the shore.
The war was over, nature peacefully resting.
I pondered there for about twenty minutes, waiting to see something happen, but nothing. Tears fell, yet from both sadness and pride. All I could say in my head was thank you, and that God will always be with you all. Then before leaving, I wrote my name in the sand.
Although probably my name is erased from that soft, reddish sand, I in memory will always be there, just as the memory of the soldiers that lay there, next to the soft, reddish sands, and tides that lay within Omaha Beach.
Dear Reader: This page may contain affiliate links which may earn a commission if you click through and make a purchase. Our independent journalism is not influenced by any advertiser or commercial initiative unless it is clearly marked as sponsored content. As travel products change, please be sure to reconfirm all details and stay up to date with current events to ensure a safe and successful trip.
---