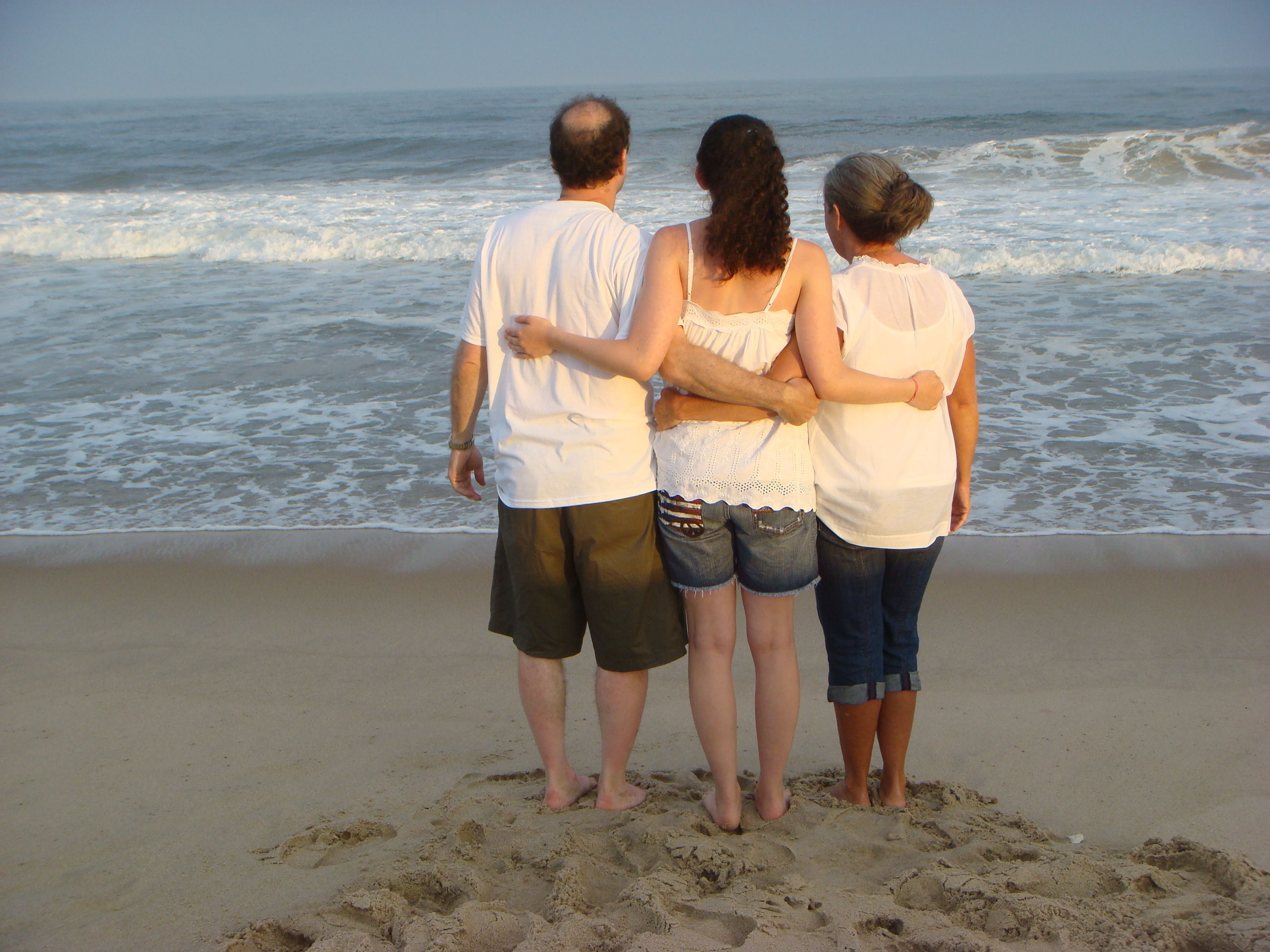 I don't know if it was the dark blue ocean, seamlessly connecting to the sky as if they became one at the horizon that won me over that summer. Maybe it was the white sand in between my toes that dissolved when the wave collapsed over my tired feet; or perhaps the raindrops that plopped on my forehead that day, making me long for the sun that hid behind the clouds, surrendering its radiance to the twirls of the slate-colored haze. The beaming sun, rising itself, casting a warm glow on my skin that reminded me I was alive, why I was living. Overgrown hydrangea bushes that contrasted their periwinkle-lavender blooms with the emerald grass outside the hotel window sill in the most bold, yet remarkably humble way. Something about that August beach made my cheeks a little more rosy, my freckles a little more pronounced, and my smile a little brighter. East Hamptons had won a permanent spot in my heart forever more.
Every year my parents and I fly up to New York. New York holds a special place in our hearts because all of our family, well my dad's side anyway, lives there. We always spend a couple of days in the city, then take a train up to Poughkeepsie, which is three hours away, to visit ole Papa Ed, and then to another destination of our choosing. Last summer, I suggested that we drive to East Hampton. At first in my eyes, it was just some beach which happened to be one of the most exclusive places to live in the country, which, of course, sounded chic to a blossoming teenager. My mom and I had always read about the Hamptons in fashion magazines and other books, which made the idea of going there even more appealing, which is ironic for me—I don't mind walking out the doors in a baggy T-shirt and no make-up these days.
As soon as our little Kia, the joke of the entire trip (it really made a statement of "money is not everything" when squished between a Porsche and a BMW), arrived into the capricious, simple life of the Hamptons, all was forgotten. It was as if it had cast a spell over our family, sending good vibes and aspirations throughout the remainder of the trip. We connected again as one, our differences set aside, parting away from our stress from back home, gazing out into the endless navy waters that stretched on, that connected itself with an obscure, distant land.
East Hampton, to me, was not just some beach trip anymore—it was a sign of a new beginning. The quaint area mended our hearts and helped us through a boiling obstacle at the time. As we walked along the oceanfront that last night, snapping photos that we would try to make last a lifetime, the sun glistened in the slowly darkening sky, as if to send us back to Texas, wishing us a safe journey. As we departed, all was calm like the vibrant waters that quietly ebbed and flowed in the infinite distance, just how I always imagined it would be. Every laugh from a family joke, every breath of the rich, luscious ocean air, and every step on a new everything remains in my mind to this day.
Dear Reader: This page may contain affiliate links which may earn a commission if you click through and make a purchase. Our independent journalism is not influenced by any advertiser or commercial initiative unless it is clearly marked as sponsored content. As travel products change, please be sure to reconfirm all details and stay up to date with current events to ensure a safe and successful trip.
---