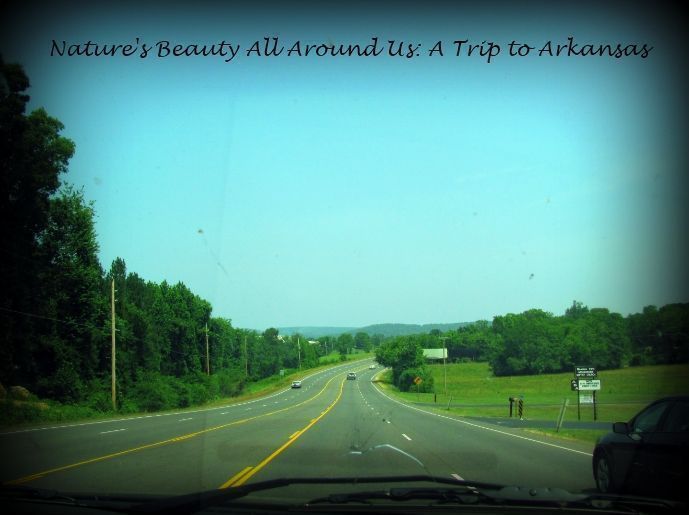 As I starred ahead, I took in the breathtaking, never-ending, and glistening green vegetation all around me. I felt the warm breeze soothe my face as I closed my eyes and thought of how peaceful and calm everything felt. I never wanted to leave; I was mesmerized by nature's beauty all around me. Living in a city like Houston, Texas, had really prevented me from truly experiencing the spellbinding beauty of nature in its entirety. However, on a recent trip my family and I took to Arkansas, I was enchanted to see such landscape and became determined to make a difference in my community to promote a healthier environment.
This past June, my family and I decided to take a vacation to an amusement park called, Magic Springs, in Hot Springs, Arkansas. Once we crossed from Texas into Arkansas there was a noticeable difference in the landscape and vegetation. Everything in Arkansas was greener, and with the different elevations along the road everything seemed more fascinating. Once inside the perimeter of the park, I was astonished at the view. The whole park was encompassed by hills completely covered by blankets of a multitude of bright green healthy vegetation. After entering the park, my family and I, decided to walk around and enjoy the rides. Immediately we felt a difference in the cool and refreshing air we were breathing compared to the humid and murky air of Houston.
We enjoyed the rest of the beautiful day by riding a variety of thrilling rides around the park. A few hours later, the sky started to turn a series of suspicious shades of gray. This could only mean one thing: rain. As the storm approached, the air started to get cooler, the rides stopped, and everyone took cover. My family and I made our way to a huge pavilion at park where we waited for the storm to make its appearance. From the pavilion we had an incredible view of all the mountains, so when the storm began I was awed at what my eyes had the privilege of witnessing. As the rain fell on the vegetation that covered the mountains, everything came to life. The foliage became greener, the soil became damp, and everything glistened in the most beautiful way possible. The air smelled like fresh soil, wet leaves, and a mixture of the beautiful aromas everything that had been awakened by the rain released for others to have the pleasure of breathing. I was mesmerized once again. I felt really jealous of people that lived nearby or in Arkansas that got to experience this type of beauty on a daily basis.
On our way back to Houston, I told my parents about my new admiration for nature beauty. I decided I wanted to do something that would recreate the beauty I had seen in Arkansas in my own community back home. I decided to change my lifestyle to promote a greener environment. I planted 5 new trees around my backyard, involved my family in recycling, and convinced my neighbors to plant new trees in their backyards. It has only been a month since my trip to Arkansas, but I have already started making a small difference in my neighborhood. This coming school year, I plan to get involved with organizations that promote a greener environment, because I want to make a difference in my community. I want more people to have the same experience I was able to have in Arkansas, and become inspired by nature's enchanting beauty to make the world we live in a healthier environment.
Dear Reader: This page may contain affiliate links which may earn a commission if you click through and make a purchase. Our independent journalism is not influenced by any advertiser or commercial initiative unless it is clearly marked as sponsored content. As travel products change, please be sure to reconfirm all details and stay up to date with current events to ensure a safe and successful trip.
---