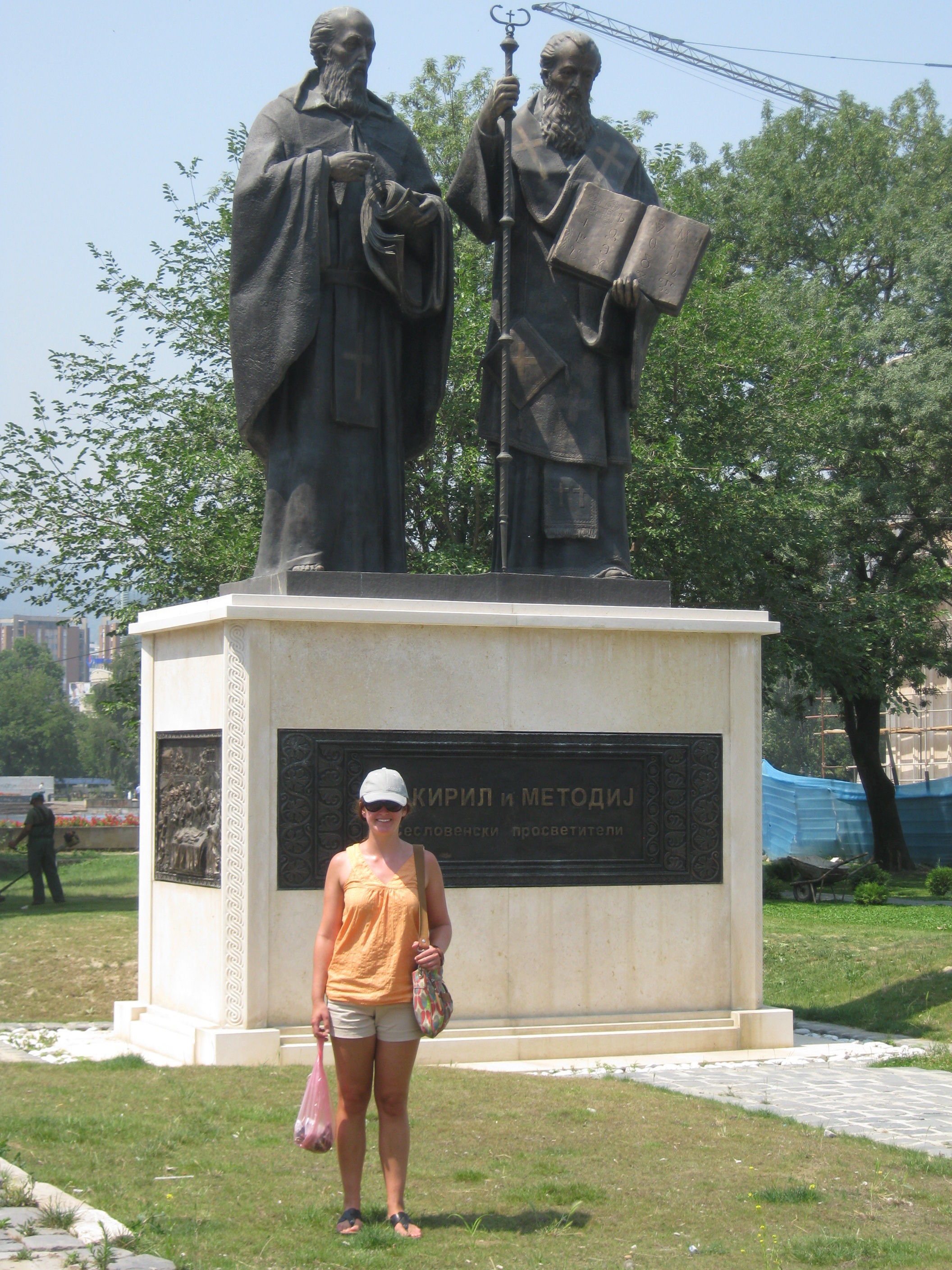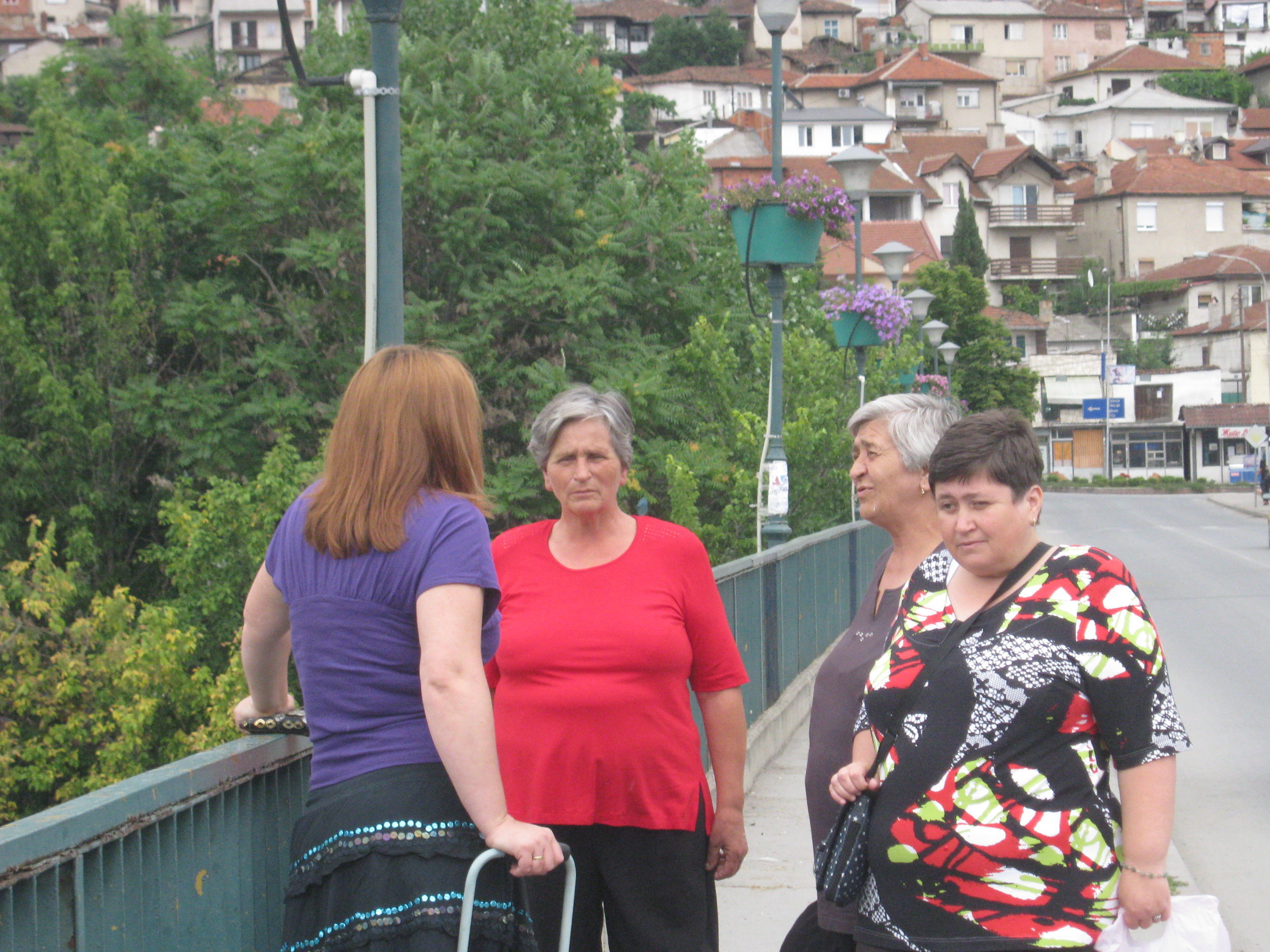 "Isn't that in Ohio?" That's the response I received when I told a friend I had spent the previous five weeks in Macedonia. She truly cannot be at fault for not knowing of the existence of this Southeastern European country. In fact, when I first applied to the sister cities exchange that brought me to Macedonia, I hadn't heard of the country myself.
As part of the application process for this program, which entails living with someone one's own age in one of the sister cities of Tempe, Arizona for five weeks, I had to provide the sister city that I most wanted to visit. The choices spanned the world, from cities in France to New Zealand. Just as I was about to designate the beautiful Germany as my top choice, I came across some stray advice that caught me. It suggested imagining someone placing $10,000 on a table and telling you to travel wherever in the world you desire. You probably have a few places in mind as those of a dream vacation. The advice advocated this: choose the very place that you would not want to go, the most obscure location you could think of. That didn't exactly sound like the luxury vacation I was envisioning for my summer.
â–º Quarter Finalist 2011 Teen Travel Writing Scholarship
On a fleeting whim, I reluctantly followed this advice and wound up spending half of my summer in Skopje, Macedonia. I didn't have any expectations, which was ultimately a brilliant mind exercise because everything was so different from my life in suburban America. Macedonians were much more relaxed. People walked everywhere with no set direction, it seemed. The city square was packed with pedestrians at all hours. People would sit at cafes for two hours, sipping a drink that would last the entire time. People moved at a different pace there, even literally. Slowing down was an enjoyable experience. I saw more and heard more. In some places in the city people would stand at stoplights, ready to approach your car and wash it to make a little extra money. The toilet paper there was orange. Orange! The family I lived with made me wear shoes in the house. Almost everyone I encountered spoke formidable English, making me feel silly for knowing three years' worth of French. And the bus was a perfectly acceptable, although often uncomfortable, means of transportation.
These differences shocked me and shook me in every way. Instead of spending my summer languidly in a developed country, I found myself immersed in the culture of a proud, stubborn people who are only twenty years independent from communist rule. Yet I have found that this experience was exactly what I needed to add more depth to my life. I realize in retrospect that travel should not be synonymous with vacation. The culture shock caused me to be constantly in adjustment mode. I did a lot of things that I wouldn't normally do and ate lots of strange things (including the stomach lining of a cow… interesting), but these are not, as I have come to realize, bad things. This, perhaps, is the point of undertaking this trip. Trips should be fun, as this one was, but traveling is about doing things you normally would not do, thereby coaxing you out of your comfort zone and into a world of diversity and hardship. It took awhile to feel relaxed in Macedonia, but true travel is not all about relaxation, but about opening yourself to new perspectives, so that, if nothing else, you realize that not everyone in the world lives like you do.
Dear Reader: This page may contain affiliate links which may earn a commission if you click through and make a purchase. Our independent journalism is not influenced by any advertiser or commercial initiative unless it is clearly marked as sponsored content. As travel products change, please be sure to reconfirm all details and stay up to date with current events to ensure a safe and successful trip.
---