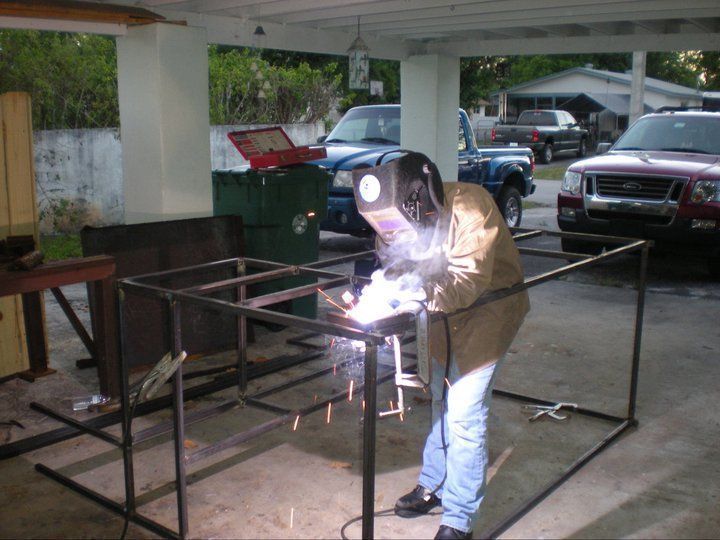 Hazardous work, strange people, and a foreign land is only a vague description of the job that was proposed to me. Being a Welding Fabricator had gone to a whole new level. Half of me was more than willing and the other half was extremely reluctant for what lied ahead of me. I was in a position that was both risky and beneficial for my welding career. In the end, it was the greatest experience in my life so far.
Only a few months before the job offer, I was hired by PlaneXhaust Corporation. The past year in a welding class had paid off because now I was putting my training to use. As a Welding Fabricator, I replicated and repaired airplane components and exhausts. It did not take long for me to get the gist of the job; as the first month passed by I received a raise. Taking advantage of my summer freedom, I worked full time, Monday through Friday, and part time during my senior years. One day during class I had a phone call that was both unexpected and thrilling.
My boss offered to pay for an all expensed flight to Nassau, Bahamas in order for me to do a one day job welding a plane. Immediately, I had tons of thoughts flowing through my head; some were positive and some were pessimistic. All the negative contemplations consisted of me taking a risk towards my own life or ruining my welding reputation. I felt as if the flight would go wrong, the weather would be poor, I would forget equipment, or that I would make a fatal error. What made my paranoia worse is that I am afraid of heights and did not favor the idea of flying on a smaller plane. On the bright side, it would be a great experience; my boss would pay for me to travel outside of the United States, I would be paid a lump of cash, and my reputation could be boosted if all goes well. It came down to what was the truth and what were irrational fears. I had decided that my phobia of heights was not worth turning down this offer.
The flight went smoother than I had anticipated. When we arrived to the airport in the Bahamas, I began working. The men looked confused and shocked when I first approached them; a female welder is uncommon in the United States and unheard of in the Caribbean. It was a long, humid, and exhausting day and I had to weld in the most awkward positions. I was kneeling down, lying on the ground, and even crouching. Nonetheless, when the day was through and the job was completed, all the stunned men had only flattering compliments on how magnificent I did and that my weld beads looked prodigious. I had enough energy left over to experience an overwhelming feeling of pride for myself. Receiving acceptance and recognition was more valuable to me than all of the money in the world.
I look back at how everything went and I do not have one bit of regret in me. It gave me experience as a Welding Fabricator and I was able to prove myself to my family, boss, and customers. There could have been millions of things that went wrong but instead there was none. I took a risk and I now know it was the right thing to do in order to be successful. This has taught me a lesson to face my fears and to do what I know is best for me.
Dear Reader: This page may contain affiliate links which may earn a commission if you click through and make a purchase. Our independent journalism is not influenced by any advertiser or commercial initiative unless it is clearly marked as sponsored content. As travel products change, please be sure to reconfirm all details and stay up to date with current events to ensure a safe and successful trip.
---