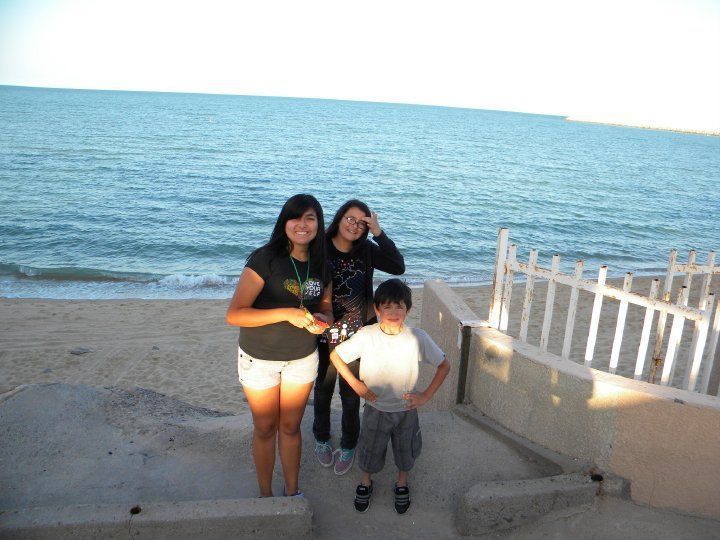 The end of the week was coming around and I was beyond exhausted. I got up and dressed myself in spite of my desire to sleep. The breath-taking sights of Cancun awaited me while on a week-long vacation but spending my days at touristic locations and sightseeing could really wear a person out. I was headed to the rivers of the Yucatan Peninsula which have been made into a theme park, Xcaret. I wasn't too excited but I figured it had to be fun if so many people loved it. The last thing I ever thought I'd be doing that day is absentmindedly putting myself in a position to face one of my worst fears, heights.
â–º QUARTER FINALIST 2012 TEEN TRAVEL WRITING SCHOLARSHIP
The line seemed endless as I stood there on the wet, cold concrete ground waiting. The line curved around a brown building and you could feel a slight breeze. We were going to go into an ice cold river and to make it better we were going to be snorkeling and swimming with gorgeous fish in their natural habitat. The part of the river we got to swim in was a few miles long and it started to get boring. I was quickly growing impatient due to the fact that I needed entertainment.
One of the scariest things I have ever witnessed happened. There was a cliff with a ladder leading up to the top for people to dive into the river and I thought to myself those people must be insane. My dad then said that he wanted to jump and that he'd be right back. He went up to the top and jumped in, scaring me half to death. I thought he'd never come back up out of the glistening water. He eventually came back up and I felt a weight lifted off my chest. Soon after I figured if I tried I'd be fine, however we had passed the only cliff for a few miles. We saw another one and I said to my mom, "I'm going to jump." She didn't believe but there I was trying to be as brave as I could possibly be.
I climbed the ladder all the way to top and I looked down. I was terrified but I didn't dare back out. I was standing in line with my dad and he kept saying I wouldn't feel a thing. I was next. I could no longer wonder how it would feel, look down, or be scared. I just had to put all thoughts aside and jump. I stepped as far back as I could and bolted into a sprint. Before I even realized it I was in mid-air. It felt like forever before I hit the water but I certainly was not complaining. I could hear the wind buzzing in my ears. Then splat, like a bird crashing into a window, I hit the water. I was submerged ten feet under before I could even think about anything. The next thing I knew was that I was in pain from the landing.
Jumping off a cliff into ice cold water is by far the scariest thing I have ever had to do. That day I learned something that many people do not learn until they are too far into their life. I learned that every day is a gift and not a given right; you should make the best of it because you can never get it back. I may have been irritated but by the end of the day I felt like I had accomplished something that changed my life forever.
Dear Reader: This page may contain affiliate links which may earn a commission if you click through and make a purchase. Our independent journalism is not influenced by any advertiser or commercial initiative unless it is clearly marked as sponsored content. As travel products change, please be sure to reconfirm all details and stay up to date with current events to ensure a safe and successful trip.
---