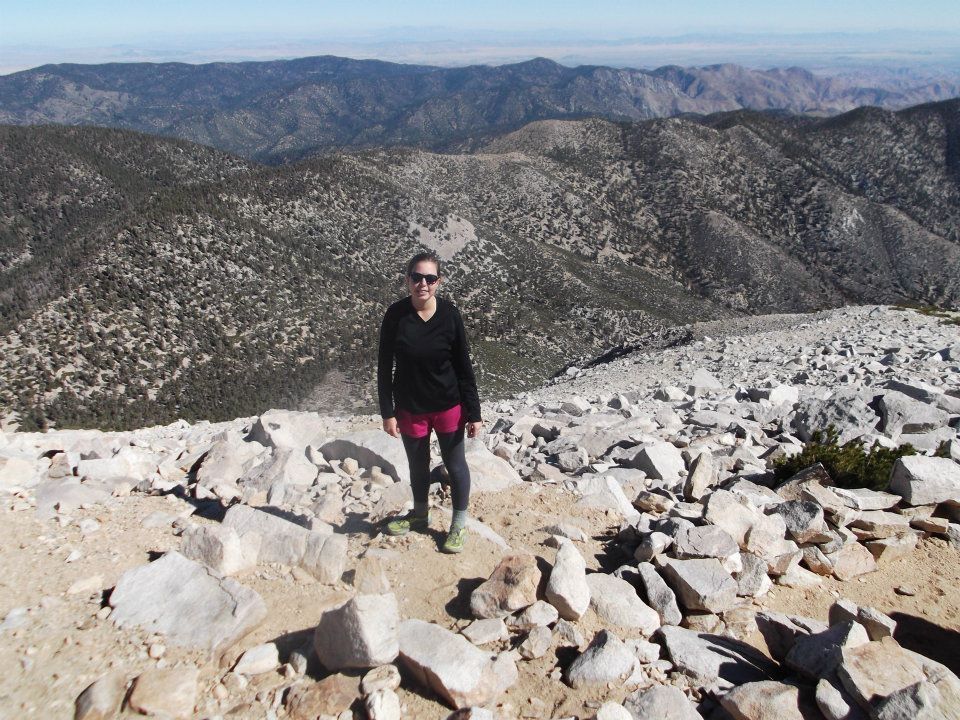 On a dimly Saturday morning I awoke deep in the wilderness. My first thought was the cold. It seeped past my skin and chilled me to the bone. My tent-mate was still asleep, but I shook her awake as it was time to start the hike. We were in the San Bernadino National Forest and we were about to embark on a journey to climb the highest peak in Southern California: San Gorgonio. We rose at dawn because we knew that it would take at least half the day. I felt stiff and apprehensive about the about of work that this would entail, but thinking about the satisfaction I would feel at the end kept me going.
My mom, my cousin, my aunt, and I were on a "girls only" backpacking trip and we knew reaching the top would prove our girl power to our judgmental boy cousins. When we first started the hike I was wearing three sweaters, two pairs of pants, gloves, and a hat, but the cold was still unbearable. The altitude made it difficult to breath and my breath made little clouds of fog every time I exhaled. The only option was to keep trudging on. Discouragement hit fast. We had been hiking for hours but were not even halfway there. It was hard to focus on the beauty of my surroundings because my tiredness was so overwhelming. It got incredibly steep, so we would count to one hundred steps, and then stop for a water break.
We were traveling across the side of a mountain, and each time we stopped I would look down at what seemed like an eternal stretch of trees and feel rejuvenated. Seeing nature in such a raw form, untouched by man, made me feel connected to God and the earth all at once. Every time I stopped walking I was convinced that my feet were going to give out. I was convinced that my last step had just happened. But I had to keep going. Just when the peak of the mountain seemed so far off and unachievable, we saw it in the distance. "Just one more stretch", I thought to myself. My legs felt like they were no longer a part of my body. I commanded them to stop when I thought I had reached my limit but some force within me made my legs disobey me and march on. With each step the peak got closer and closer. I imagined the view. I longed to collapse at the top and breathe that high, thin air that my lungs had never experienced. The top was taunting me , 30 steps, 10 steps, and then, success. I fell on the rocks and wanted to cry. Never had I seen anything like this. I was 11503 feet high and the world below me was at my fingertips. I took a deep breathe and contemplated the journey.
I literally had thought that reaching the top was unachievable. I wanted to quit. But I didn't, and I made it. I think in life things get hardest right when the end is near. Right when you think you can't go any further, life will surprise you with something beautiful. It's important to push through the pain and keep the peak in sight regardless of everything. All pain is temporary, and every struggle could result in greatness. In my case, the end was reaching the peak. It was the end, but the beginning of a beautiful new mindset. If I had quit when it hurt the most, I never would have experienced the top.
Dear Reader: This page may contain affiliate links which may earn a commission if you click through and make a purchase. Our independent journalism is not influenced by any advertiser or commercial initiative unless it is clearly marked as sponsored content. As travel products change, please be sure to reconfirm all details and stay up to date with current events to ensure a safe and successful trip.
---