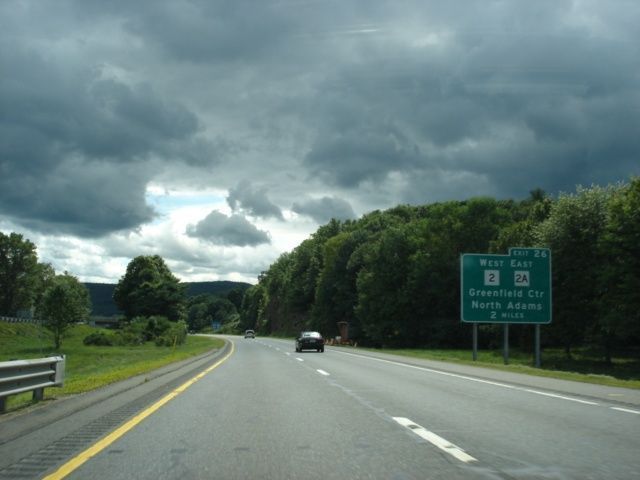 We left the hustle and bustle of a soaked Boston in mid-afternoon. The rainy day began to decline over the Charles River, yet the collegiate crew teams rowed endlessly on. The GPS, in a very uncomputerlike manner, took us on a meandering path across Massachusetts. Instead of taking us along the big industrial Mass Pike, it made us travel through pond and marsh after pond and marsh along the scenic Route 2. However, before embarking on that Transcendentalist journey, we had to escape Boston and Cambridge.
Cambridge was bigger than one would imagine. As we crossed the Charles and entered into the land of Harvard and MIT, we found ourselves in a surprisingly urban small town.
â–º QUARTER FINALIST 2012 TEEN TRAVEL WRITING SCHOLARSHIP
There were cafes and coffee shops galore, along with the latest haute couture stores just down the sidewalk. The brownstone city stretched for a long while, but perhaps that was the fault of the rush hour traffic. Finally though, the surprisingly big small town emptied into Massachusetts countryside.
The rural areas passed for me in fits of sleep, punctuated by vaguely interested listening to an audiobook about the financial crisis. We truly saw New England in those long few hours; rocky farmland, low stone fences, and misty marshes and hills became the backdrop for our journey. The driving rain beat the asphalt mercilessly, and the tortured earth slowly released mist. The mist and fog rose to fill the world around us, and made the journey very disorienting.
In between one of the naps, we passed Walden Pond. There's not much significance to that. It's not like Thoreau's spirit filled me or I suddenly desired to spend two years in a shack. But it was kind of exciting.
Eventually, we rose over the last misty hill and entered Amherst. Suddenly, from the creepy static there arose a college radio station. The DJ was a man who had lost his grandfather recently, and devoted his playlist to mourning songs. It was bizarre, but some of the songs were quite poignant. I was worried that they'd get stuck in my head, which they did with aplomb.
Even more eventually, the car parked in an empty lot at the University of Massachusetts at Amherst. All around us, the campus was barren and covered with ominous, low laying fog. As I stepped out of the car and swung closed the green door, I squelched on a colony of worms, uprooted and dumped into the street by the rain. We walked for a long while through the dorms, passing nice high rises, low brickstone, and grand old dormitory halls. The monolithic campus center was a frightening stone structure, as was the student union that lay in its basement. No matter where we went, UMass Amherst had been rendered a ghost town by the Easter holiday. Only the library, another monolith this time in brick, had flickers of life. Students busied themselves as best they could on a cold, rainy April day. We went to the third highest floor. The view from that 23rd floor of the library is said to be the best for miles. I didn't see much but fog. Our walk around campus continued uneventfully. Amherst is a pretty place, and has a quality university, but on that cold, rainy afternoon, it wasn't very appetizing.
As the sun threw its last punches at the clouds and set, we returned to the car and to the Massachusetts road. This time, through human direction, we took the large industrial highway, the Mass Pike. There was no Walden Pond along this road sadly, and so there was only an unbroken rest.
Dear Reader: This page may contain affiliate links which may earn a commission if you click through and make a purchase. Our independent journalism is not influenced by any advertiser or commercial initiative unless it is clearly marked as sponsored content. As travel products change, please be sure to reconfirm all details and stay up to date with current events to ensure a safe and successful trip.
---