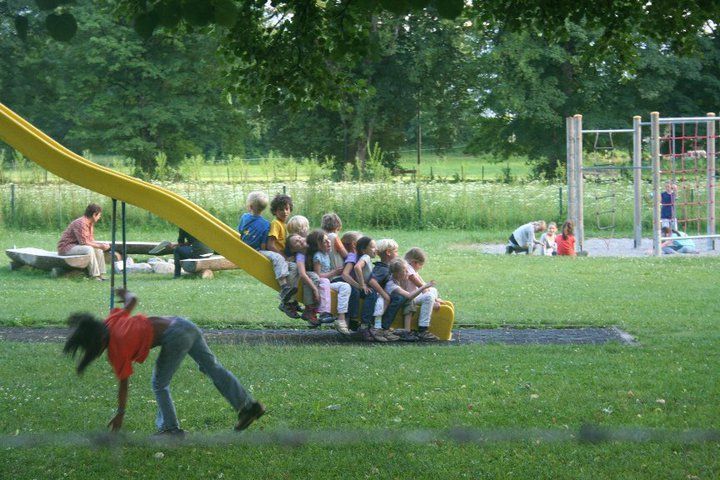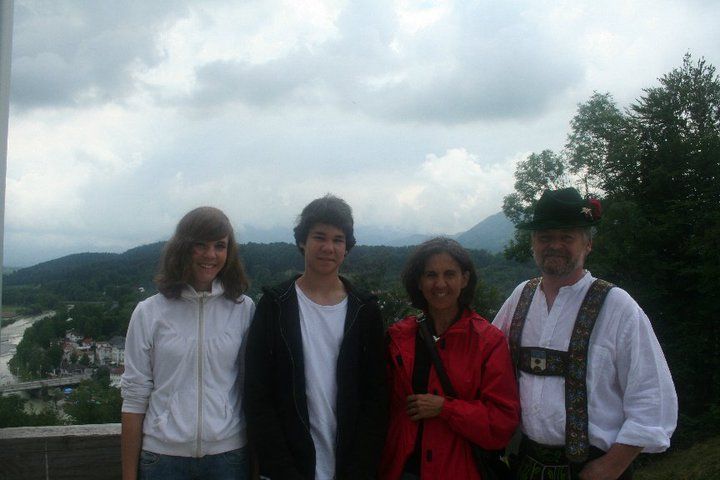 I carefully peak around the room, frightened of offending the family as my mouth gapes open observing my new setting. The room reminds me entirely of Little House on the Prairie as I sit at the wood table surrounded by its matched furnishings. Although I am encircled by the family, it is peaceful as the rain taps gently against the window pane and the light breath of wind causes the house to whistle a soft tune. Every so often, there is a creak in the rough floorboard as the rocking-chair responds to a breeze from the doorway. Between these delicate noises, a kitten appears in the doorway acknowledged by her deliberate stomps in attempts to stop a scurrying ant. The dim light from the canteen over the table exposes the bareness of the room. Although large enough to fit a sectional, dining room table, and entertainment system, it contains a small table, bench, rocking-chair, and armoire.
â–º SEMI FINALIST 2012 TEEN TRAVEL WRITING SCHOLARSHIP
The simplicity of their home is entirely unique to my life. If I were home, the stereo would cause the glasses to shake, the television would display unconventional behavior, and my brother and I would bicker. However, as a guest in Pennsburg, I watch Antonia and Luis quietly retrieve cloth napkins from the goose jar and arrange the silverware from the oak kitchen draws as their father silently smiles in satisfaction at the kitten's curiosity.
This silence suddenly shatters as the village bells demand attention indicating supper-time. As my homestay mother appears in a pastel apron, she carries fresh rolls with rising steam, a bowl of fresh garden greens, and a peaceful smile. According to schedule, it is Luis' day to serve. Immediately following, Luis gently clasps my hand in his own. With heads bent, they begin to speak in their own German dialect. To me, it is completely different from my home language with Luis' articulations deep in his throat. Although I do not understand, my fascination with the language mesmerizes my attention.
Because I do not understand German, I feel very exposed. After the pass of frustration in my inabilities to understand, I focus my attention towards their presence. I notice their father as a twinkle gleams in his deep gray eyes with every word he utters. Between his gulps of frothing beer, the upright slant of his lips on both edges steepens. Every so often his smile becomes contagious as I find my lips imitating the same upward curl. Through Luis' body language, I notice his demeanor as a respectable son as he gazes at his father in admiration. Antonia, a very intuitive teenager, every so often catches my eye with her own round chestnut eyes laughing at my fixed interest in her family. She then goes back to helping her mother feed the striped kitten that lay in her arms.
It is in this moment I realize how much of the world do not know. For fifteen years, I lived in a loud busy home surrounded by consumer culture. Because I grew up in that environment, I believed everyone lived exactly as I did. However, the shock of German village life was very refreshing. Although this lifestyle of simplicity and lack of materialism is frowned uncommon in the U.S., I suddenly realized in this moment how it's lack affects a family. Without distractions or un-needed indulgences, the Opel's have developed equal appreciation for one another's presence with their undivided attention. Through my journey to Pennsburg, I explored a new life perspective; one of which involves a central theme in family unity and peaceful simplicity.
Dear Reader: This page may contain affiliate links which may earn a commission if you click through and make a purchase. Our independent journalism is not influenced by any advertiser or commercial initiative unless it is clearly marked as sponsored content. As travel products change, please be sure to reconfirm all details and stay up to date with current events to ensure a safe and successful trip.
---