---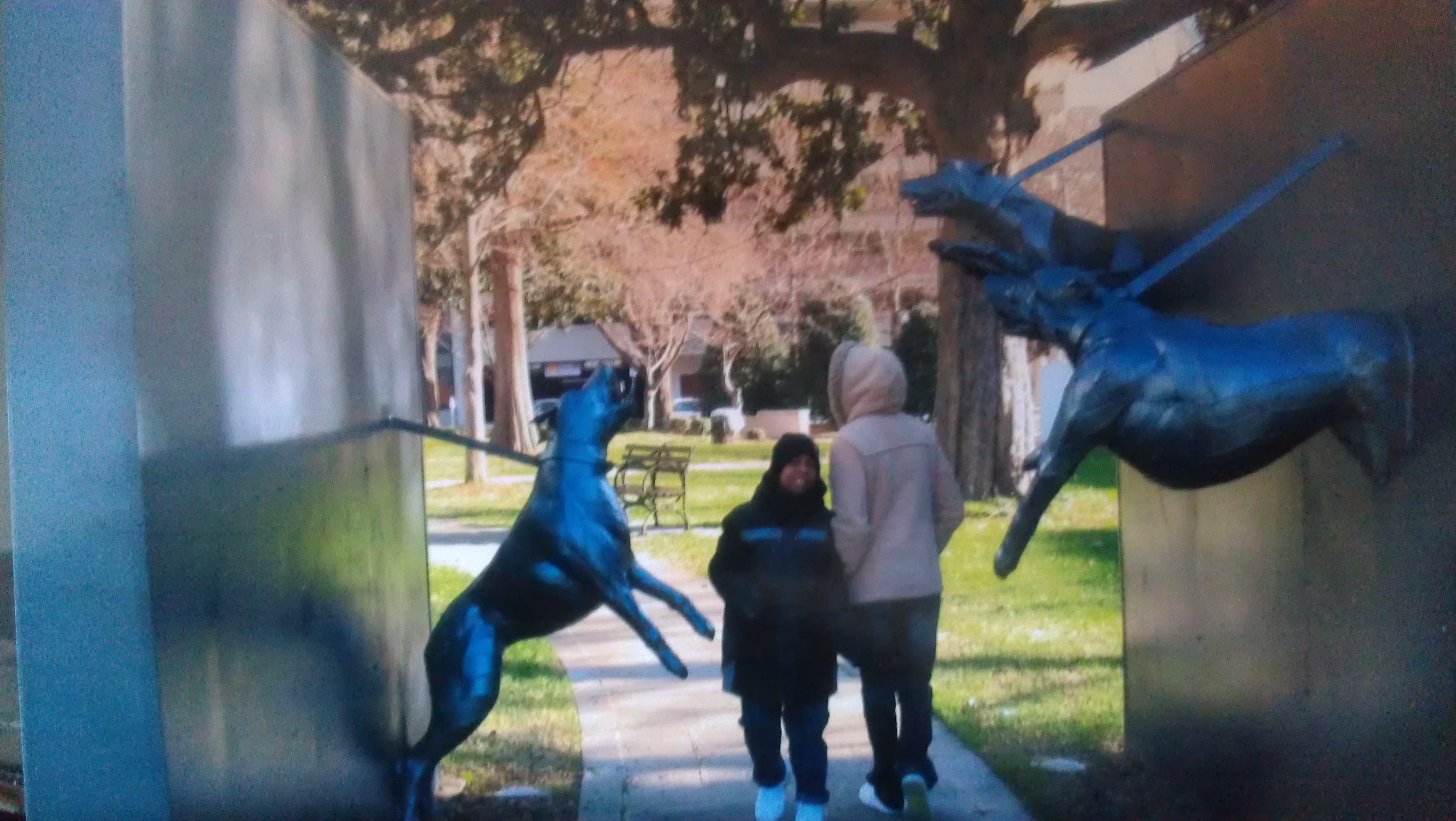 I've always thought that I knew any and everything about the civil war. The week of December 26, 2009, my mother took my brother and I on what she called, "a civil rights tour". I didn't think there would be any way that I could enjoy myself on an educational vacation. However, I learned a lot of new information. Whether I was renewing my past information or learning new information about the past, the facts I continued to learn didn't seize to impress me.
As we drove south on interstate fifty five on that cold, snowy morning, I observed the various features of the highway. Although the weather was blistering cold, the scenery gave me a warming feeling inside. The thin layer of snow that lied on the empty branches of trees twinkled in the sunlight as we drove to Birmingham, Alabama. It was a huge relief to get away from the extreme cold that Chicago had once we drove further south. We finally arrived in Alabama and the scenery was beautiful. The various mountains glowed in shades of orange and sat perfectly on the side of the highway.
It was the afternoon when we arrived in Birmingham. Here were visited the Kelly Ingram Park. The Kelly Ingram Park contained sculptures of the different aspects of the civil rights movement, ranging from the vicious dogs jumping at me to the fire hoses pointed at me. I was ecstatic when I found out that this park was where these events took place. It was amazing to know that I was walking as a free African American where they once fought for freedom. There were a lot of things that I already knew about the civil rights movement, but there were a lot of facts and people that I never knew. One fact I learned was that during the chaos, three preachers got on their knees and prayed. The statue that represented the preachers was eminent in the park, yet I had never heard of them before. This trip made me realize that there's so much information that I didn't know, and so I strived to learn more.
It didn't take long to get to the Rosa Parks museum in Montgomery, Alabama. Rosa Parks was best known for not giving up her seat in the front of the bus. However, I learned here that she was actually sitting in the back of the bus and was told to give up her seat when all the front seats were taken. In addition, I learned the other ways she was active in the movement, including her work with the NAACP. Everywhere I went opened my eyes to the reality of the world back then. Between walking across the Edmund Pettis Bridge and visiting the Greyhound Bus station, I began to feel the trepidation that many people must have felt upon putting their lives in jeopardy.
All in all, this vacation was an eye opening experience that I hope to pass on to my children in the future. I gained appreciation for the people that gave their lives to obtain equality that many people today disregard. I was truly moved by everything I learned during this trip. Being able to increase my knowledge on one of the turning points in history by walking and observing was best way for me to understand the multiple aspects of the civil rights movement. Standing on the ground where thousands of people died for the lives of future generations made me realize how different the world would be if those people hadn't interfered.
Dear Reader: This page may contain affiliate links which may earn a commission if you click through and make a purchase. Our independent journalism is not influenced by any advertiser or commercial initiative unless it is clearly marked as sponsored content. As travel products change, please be sure to reconfirm all details and stay up to date with current events to ensure a safe and successful trip.
---