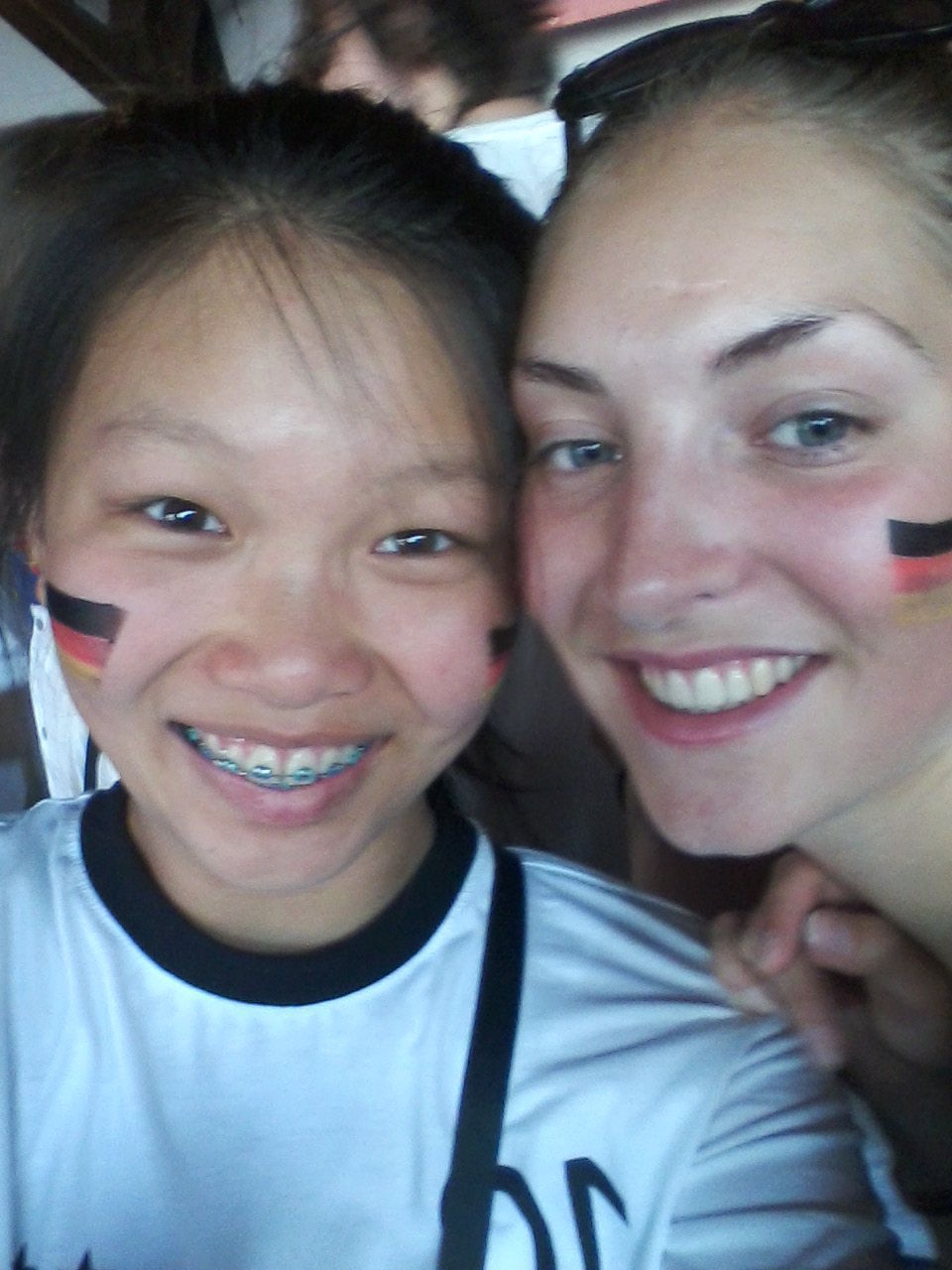 Soccer is a big deal in Germany, the national pastime. And although I knew this before I spent three weeks in Tübingen, Germany, as part of a German-American Partnership Program exchange, I didn't understand the full scope of soccer in Germany until one special evening.
During my stay, the European Championships, more commonly known as the Euro Cup, occurred. Germany and Italy were playing in the semifinals and my friends and I decided to attend a public viewing, basically a gigantic watch party, of the game. Almost every city in Germany has events like these and they are often heavily advertised with fliers everywhere. The particular one I attended was hosted by Afrika Restaurant, a local eatery.
â–º QUARTER FINALIST 2012 TEEN TRAVEL WRITING SCHOLARSHIP
At first glance, it didn't seem like anything special. Sure, I saw plenty of Deutschland soccer jerseys, leis with red, black and gold and face paint, but this wasn't unlike college football game days back at home. A huge crowd of people waited by the gate, ready to pay the five euro entrance fee and get seats within the tent where the game was to be broadcasted. The amount of people willing to pay to watch a game surprised me, but what amazed me the most was the tingling atmosphere. I was not a soccer fan, but the thrill and elation of the people were slowly persuading me to change.
Once we had gotten through the line and security and were in the tent, my friends and I made our way to the benches, each already packed with people. It was two hours before the game was set to begin, but nobody seemed to care. Cheers of "Deutschland! Deutschland! Deutschland!" were already being shouted and whenever the screen flashed to one of the many soccer stars—Khedira, Neuer and Podolski, to name a few—the crowd would erupt into passionate cheers, hollering for their favorites.
A friend and I went up to get drinks—paying the entrance fee includes one drink, and the restaurant offered everything from water to sparkling juices. Sitting back down, the anticipation for the beginning of the match steadily rose until game time rolled around. As the German national team took the field, the roar of the people was boisterous and vehement and I don't think I've ever heard something so loud. The united sound of so many people singing Germany's national anthem, the united look of red, black and gold and the united thrill that coursed through every person's body—I don't think I've ever felt so a part of something in my life.
Something as trivial as a public viewing of the semi-finals of the Euro Cup ended up being the most valuable experience of my trip. The flamboyant patriotism for Germany, ranging from words, actions and clothing was showy, but gave me tingles that ran throughout my body. The joy and happiness that is shared throughout all of Germany is mind blowing. I may not have liked soccer before, but this single evening taught me that sports, like soccer, are not simply games, but rather, they are communities, filled with pride, adoration and love for their country.
And how, even when losing, the people kept cheering.
Germany ended up scoreless for much of the game, but that didn't matter. What mattered was what I experienced, a whole country uniting for something as simple as ninety minutes of kicking a ball around. And even after the disappointing loss, I could still hear "Deutschland!" being chanted, resonating in my ears as I walked away and imprinted in my mind as the moment I would remember forever of Germany.
Dear Reader: This page may contain affiliate links which may earn a commission if you click through and make a purchase. Our independent journalism is not influenced by any advertiser or commercial initiative unless it is clearly marked as sponsored content. As travel products change, please be sure to reconfirm all details and stay up to date with current events to ensure a safe and successful trip.
---