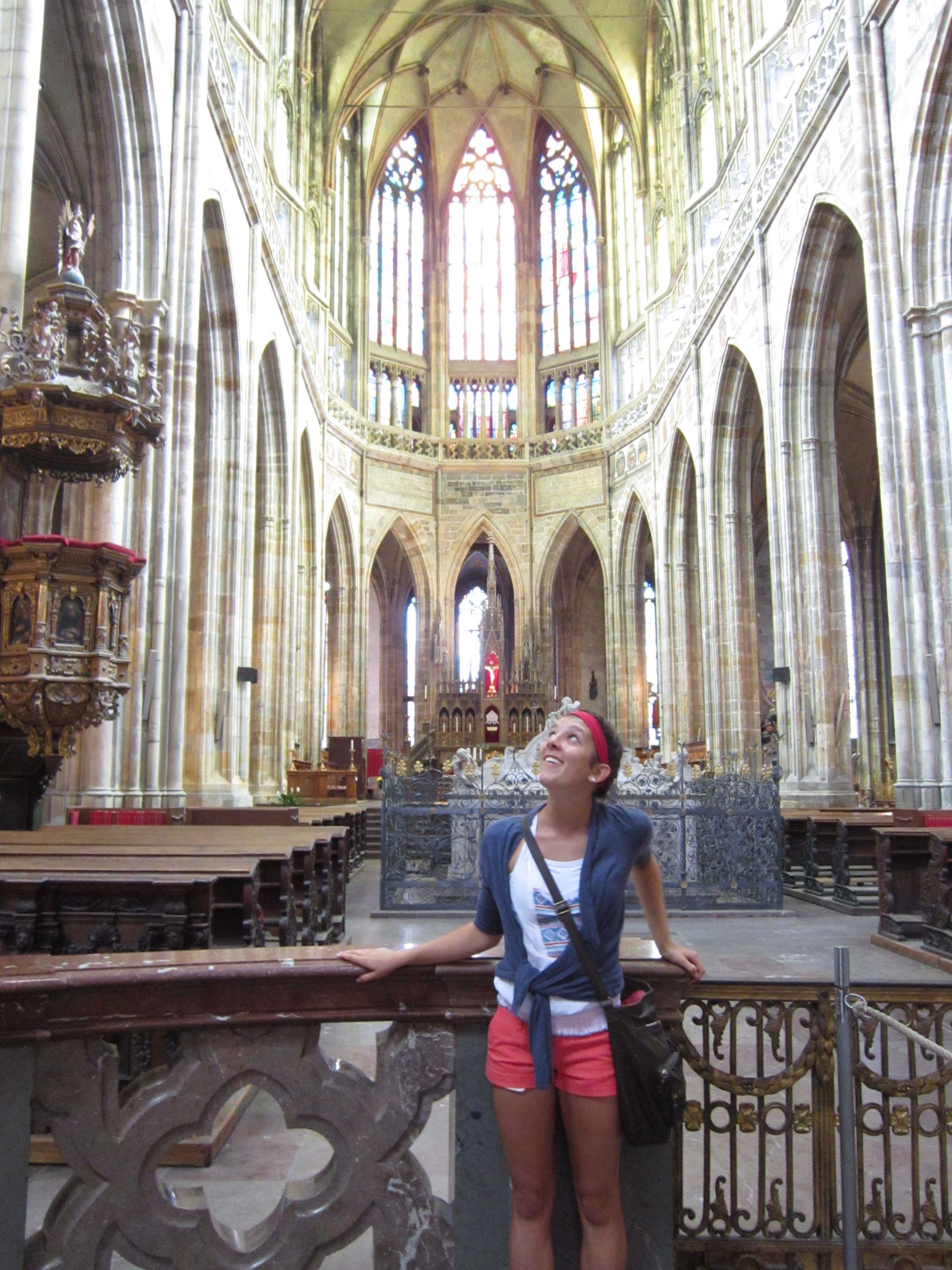 About three weeks ago, 42 classmates and I all began what we would later know as the "trip of a lifetime" to Europe, courtesy of EF-Tours. We saw some of the most ridiculous sights, tried everything and anything new, and all in all did our best to experience everything that a two-week period would allow. So, in a nutshell, the trip was amazing.
June 30th, 2012. That day I will forever remember as being… an experience. I woke up in the Hotel Legie in Prague, Czech Republic that day with Katie and Kristen, my two best girlfriends, and planned that we wanted to go to Pandora for our mothers. The task seemed so decievingly simple…
At one point during the day, our tour-guide, Ildie, announced that we would have 3 hours of free time to go anywhere in Prague. First, I went out to lunch with a few friends at MIchael's Resaurant and tried the local cuisine. After we were all fueled up and ready to go, we split off into groups based off our intended plans. Katie, Kristen, and I went off in search of a Pandora Jewelry store, to buy our moms special charms that are only sold in certain places. In this case it was the babushka-doll charm. We had no idea where to start, so we decided to go where our "gut-feeling" led us. Unfortunately, we have a terrible sense of direction and were quickly lost in Prague. We ended up in the up-scale section of town, with the Prada and Gucci workers watching us in amusement. Kristen finally got fed-up and marched in the Gucci store to ask for directions. Then she marched right back out because they only spoke Czech or Spanish. But then, a light bulb went off in my brain- I spoke Spanish! I had been taking it for 5 years, so was certainly able to ask! I dashed into the Gucci store and asked the strange Spanish- Czechs, "Donde esta la tienda de Pandora?" He told me to go left twice then right and then through this one building and then I'd be there. Kristen and Katie and I were so excited, and I felt like a genius. However, these feeling were short-lived, as my Spanish amigo's directions landed us in a bar about 2 miles away from the Prague-Square.
We were about to give up when we noticed a familiar face, sitting in the corner drinking a beer and reading. It was Ildie! We convinced Ildie to kindly ask the gentleman at the bar to map-quest "Pandora Store" on the bar's computer. He obliged, and it turned out that the store had been in the Prague-Square the entire time! It was just so small, that it was difficult to see. We hugged both Ildie and the bar-tender and sprinted out the door, into the street and headlong towards the Pandora Store! The sprint died down to a staggering walk after a minute, and we all worried for a second about our conditioning for sports in the fall…but only for a second, because we had much greater worries. Only 20 minutes left of free-time! We "wogged" (mixture of jogging and walking) the whole way to Prague-Square, where we finally spotted our sought-after jewelry store! We burst open the doors, looking sweaty, tired, and clearly insane. We explained our quest and story to the alarmed employees. They sympathetically gave us cupcakes and balloons, as well as employee discounts on the charms! I will always remember that eventful day, and hope the future bring many more!
Dear Reader: This page may contain affiliate links which may earn a commission if you click through and make a purchase. Our independent journalism is not influenced by any advertiser or commercial initiative unless it is clearly marked as sponsored content. As travel products change, please be sure to reconfirm all details and stay up to date with current events to ensure a safe and successful trip.
---