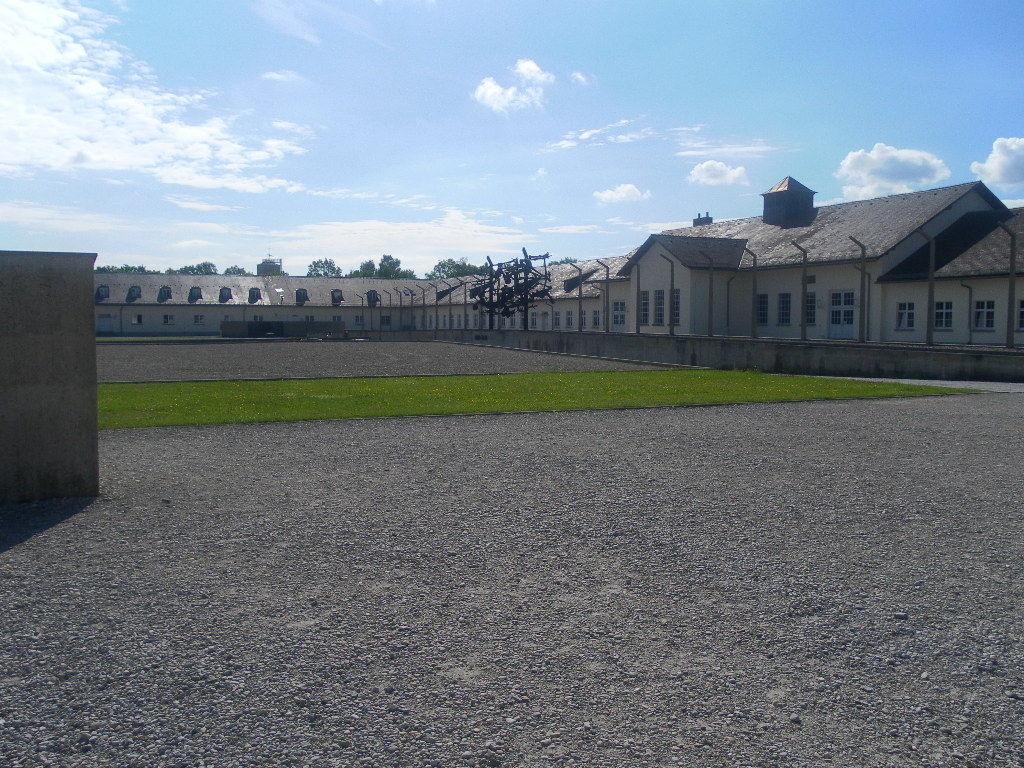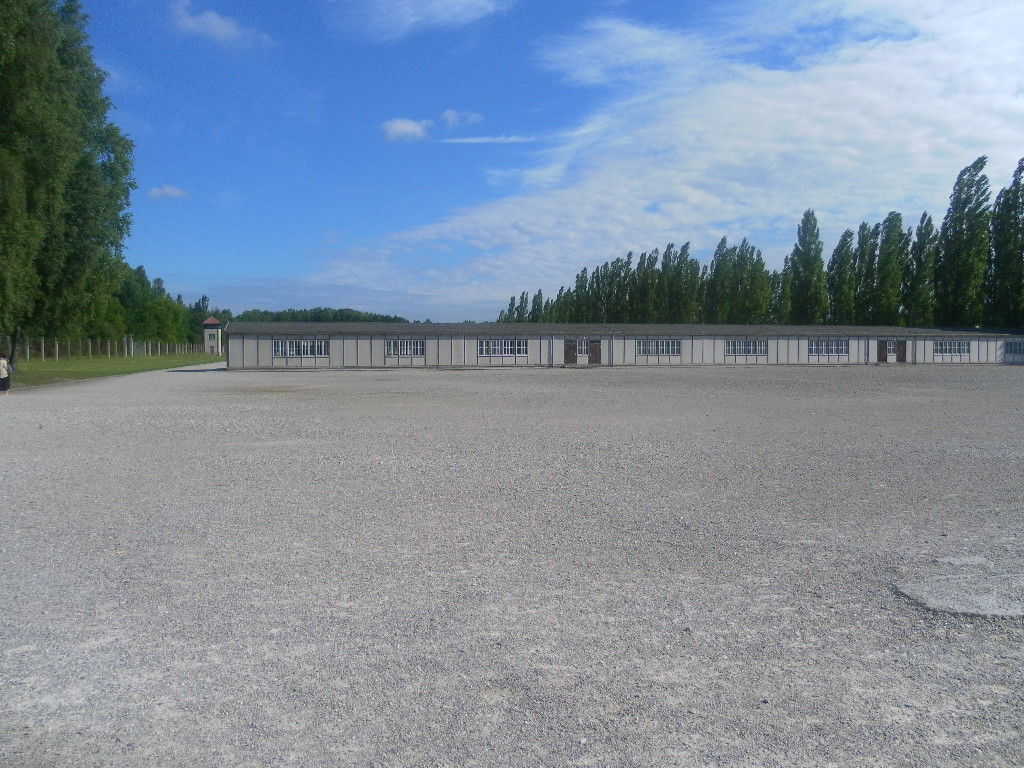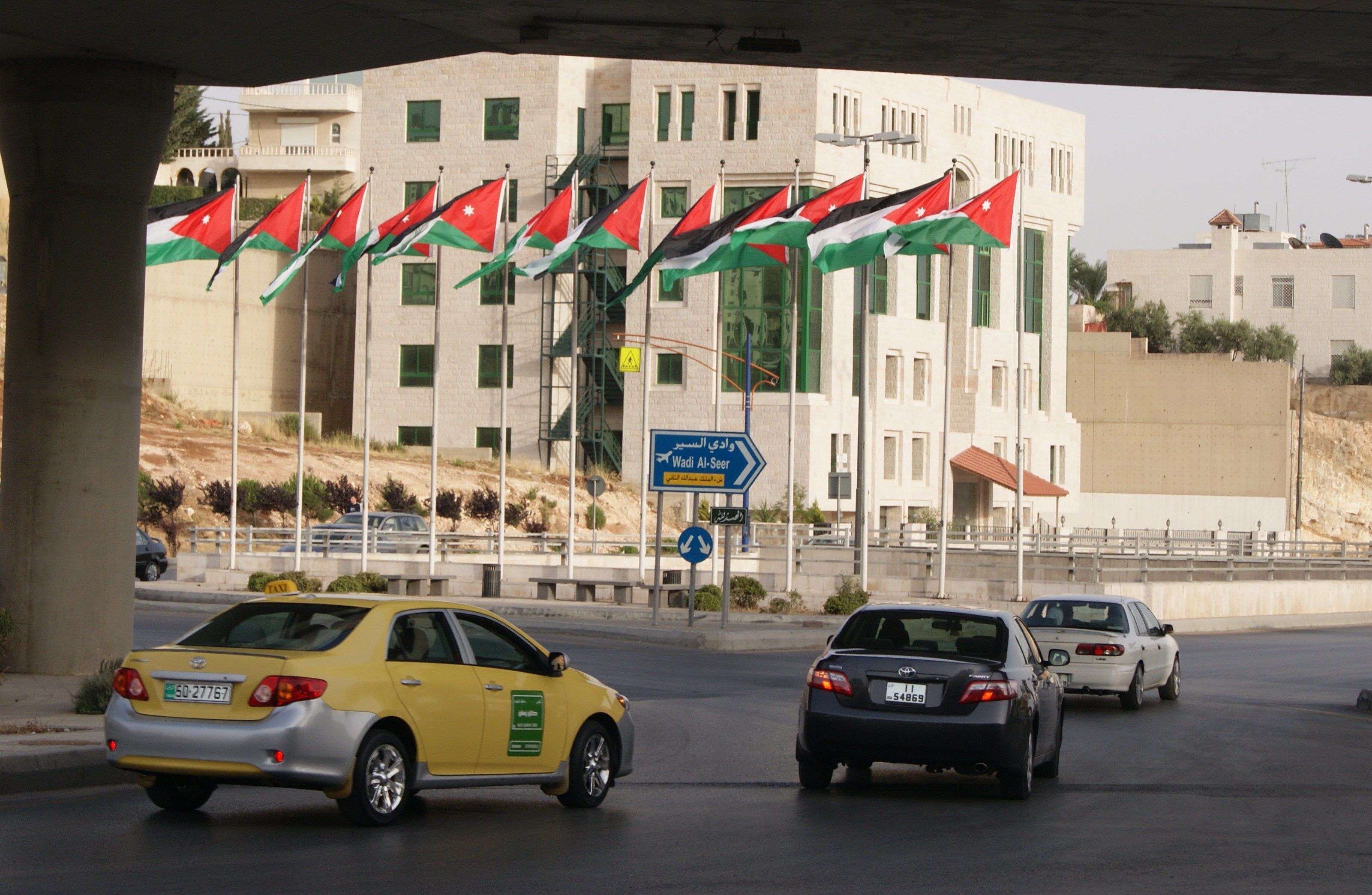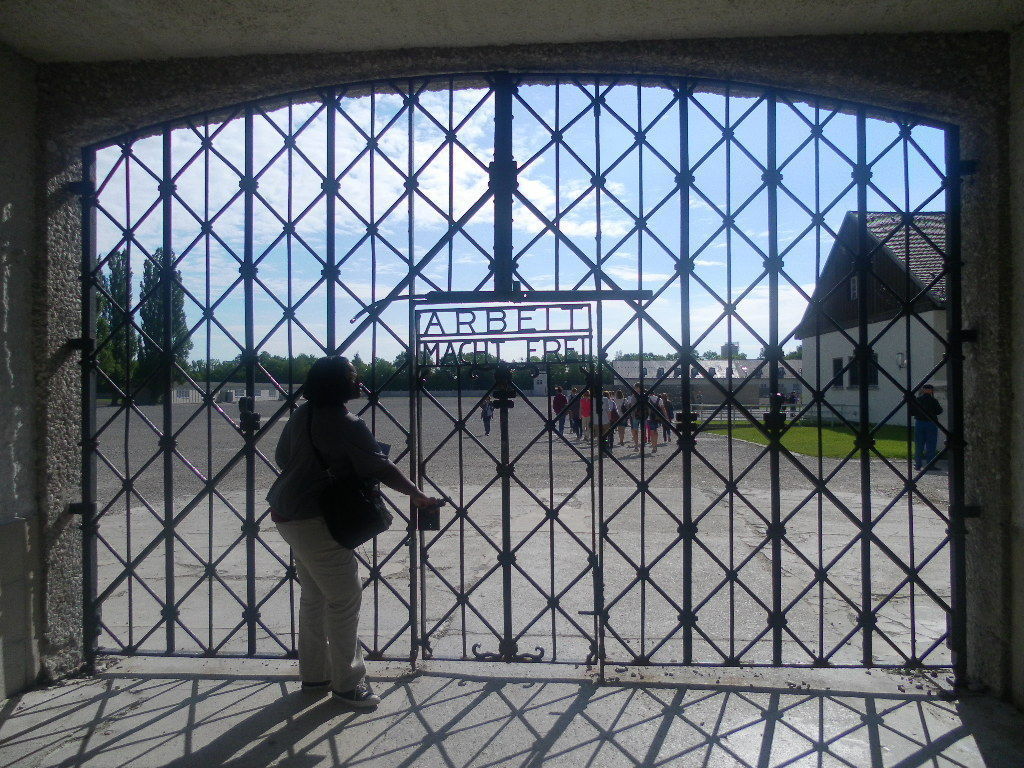 0900 hours. Dachau, Germany. The tour bus comes to a slow halt as I lift my head to peer outside the window. All are silent as we exit the bus. The air around us held eeriness as the tour guide begins to elaborate on the rules and guidelines. My eyes wander as I take in the manicured area. A small stone building surrounded in glass along with the veranda we stood under. A couple feet away was a stone path walk way leading to an overpass of trees that seem to just scratch the stratosphere. We enter into the small building and await our maps and virtual tour head sets. We are released from the tour group and we split up as I trail behind my brother.
The gate door held a maxim; " Arbeit Macht Frei or Work Makes You Free" was the dictum. We wandered inside the main courtyard. The space was mostly empty since only tourist and school classes graced the prison yard. This square is where they made the helpless line up to be accounted for. A structure also held my gaze so I strolled inside and immediately cringed at the disgusting walls and cracked plaster. I imagined someone barefooted having to walk on the jagged floors. The old office building, now a museum, told the stories of the prisoners. There were rooms for every injustice. From being beat with a bull whip to losing your whole identity. After I exited the building I let go of a breath I didn't even know I was holding. I looked to the sky and saw a black art figure. The piece of art represented those lost on at the prison. I smiled, appreciating the entity's significance.
Due to time I only was able to see one more part of Dachau and still catch the tour bus. I moseyed up Prison Road and a little ways into the trees to see what looked like a home with a chimney. As I stood in the middle of the first room I looked through the door to the next room and recognized just a few feet more and I would be walking into a death trap. I heard the stories in school and read them in books but being there was a whole other sensation. Right above the entry way a couple of rooms over read "Brausebad" or "shower" in English. I lurked inside and my body iced over as it hit that I was standing where thousands of innocent lives were taken. One of the most peculiar things also was that the room was made like a real shower. A Stone floor with leak openings for free flowing water, ceilings with holes that were made for water to fall from. I mentally wept for those lost to this deception and walked into the next room. This room was not any less bone chilling. It was the cremation room. Brick ovens stood in the middle of the room attached to a single chimney. The ovens looked fit more for food than a human being. To think humans were disrespected in such a manner! After this encounter I was ready to leave.
As I rode the bus back I meditated on my experience that day. Dachau was such a dark spot in history but then I thought about the art sculpture that sat in the prison yard. The sculpture was like beacon of light, shinning on those who never lost faith and prayers were answered. The sculpture reminds us to never forget.
Dear Reader: This page may contain affiliate links which may earn a commission if you click through and make a purchase. Our independent journalism is not influenced by any advertiser or commercial initiative unless it is clearly marked as sponsored content. As travel products change, please be sure to reconfirm all details and stay up to date with current events to ensure a safe and successful trip.
---