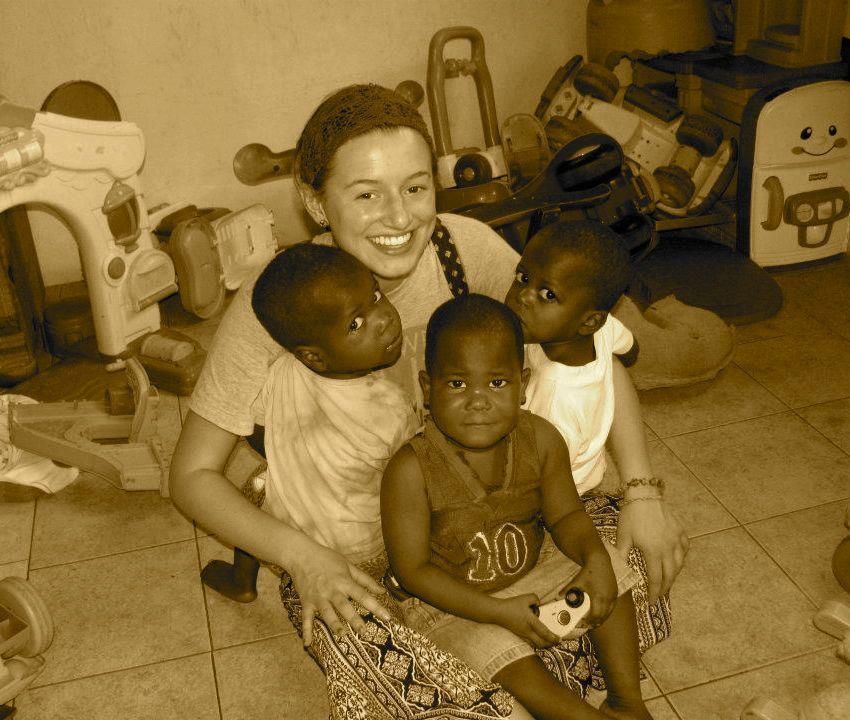 Chaos had flooded the already poor, small island country of Haiti, and they needed (as they do now) America's help. At age 15, I went to Haiti naïve and ready to do "a good deed" but came back with a broken heart for not only the people I spent one week with, but for every person like them. On my mission trip in August 2010, God took every self-centered dream and desire for success from my heart, and replaced them with a new future; a future of full time missions, loving on the people of Haiti as I lived in their poverty stricken environment with them. From that point forward, my heart was stuck in Haiti. I returned with the aching desire to be with the people God had so undeniably called me to. After almost two years of prayer, God granted me the deep desire of my heart and sent me back, which is what this essay is really about.
â–º QUARTER FINALIST 2012 TEEN TRAVEL WRITING SCHOLARSHIP
This spring I was able to travel with a small group of people to a totally different part of Haiti, to do totally different things than my first trip. I traveled to Northwest Haiti Christian Mission (NWHCM) in St. Louis Du Nord on April 27th, ready for another life changing experience, which is exactly what I got. St. Louis is a small city in Haiti right on the shore. NWHCM had a large handful of opportunities to serve the people in St. Louis, and I took every chance I was given. After the typical nights of torrential down pours, humidity, large spider and rat spotting, and pesky mosquito smacking, I woke up to an absolutely beautiful island.
While each day included a new opportunity, hugs and kisses for the children in the baby orphanage was a daily duty. Before starting the day, I spent nearly an hour in the orphanage with a minimum of three children hanging on me the whole time. For every minute I spent there, was a minute (or two) in the Miriam Center, which is an orphanage for special needs and terminally ill orphans who needed someone to just hold them, or a long skirt to wipe their faces on. I spent time with not only the children but with the elderly at Grand Moon, where my friends and I washed their feet and had our hands kissed by about 30 men and women who each let out a polite "Merci". (That's "Thank you" in Creole!)
Because of the two doctors in our group, we were also able to put on clinics in a few different places. One was the local brothel, where women and children were examined and treated as well as possible with the resources we had with us. Our doctors also saw men and women from the prison in Port De Paix, where I painted toenails, sang songs, and prayed with the woman inmates. After being carried to a home-made sailboat on the shoulders of a strong Haitian man, I also got to take a trip to Tortug' island where a clinic was put on for the school children, and I sang and played games with children on the shore.
In a culture that can break your heart just by watching it on the news, there is indescribable beauty. Through my trips to Haiti, the course of my life has changed drastically, and my eyes have been opened to true happiness that involves nothing materialistic at all. International travel opens doors that each person should take a chance and walk through, and I will forever encourage taking the opportunity!
Dear Reader: This page may contain affiliate links which may earn a commission if you click through and make a purchase. Our independent journalism is not influenced by any advertiser or commercial initiative unless it is clearly marked as sponsored content. As travel products change, please be sure to reconfirm all details and stay up to date with current events to ensure a safe and successful trip.
---