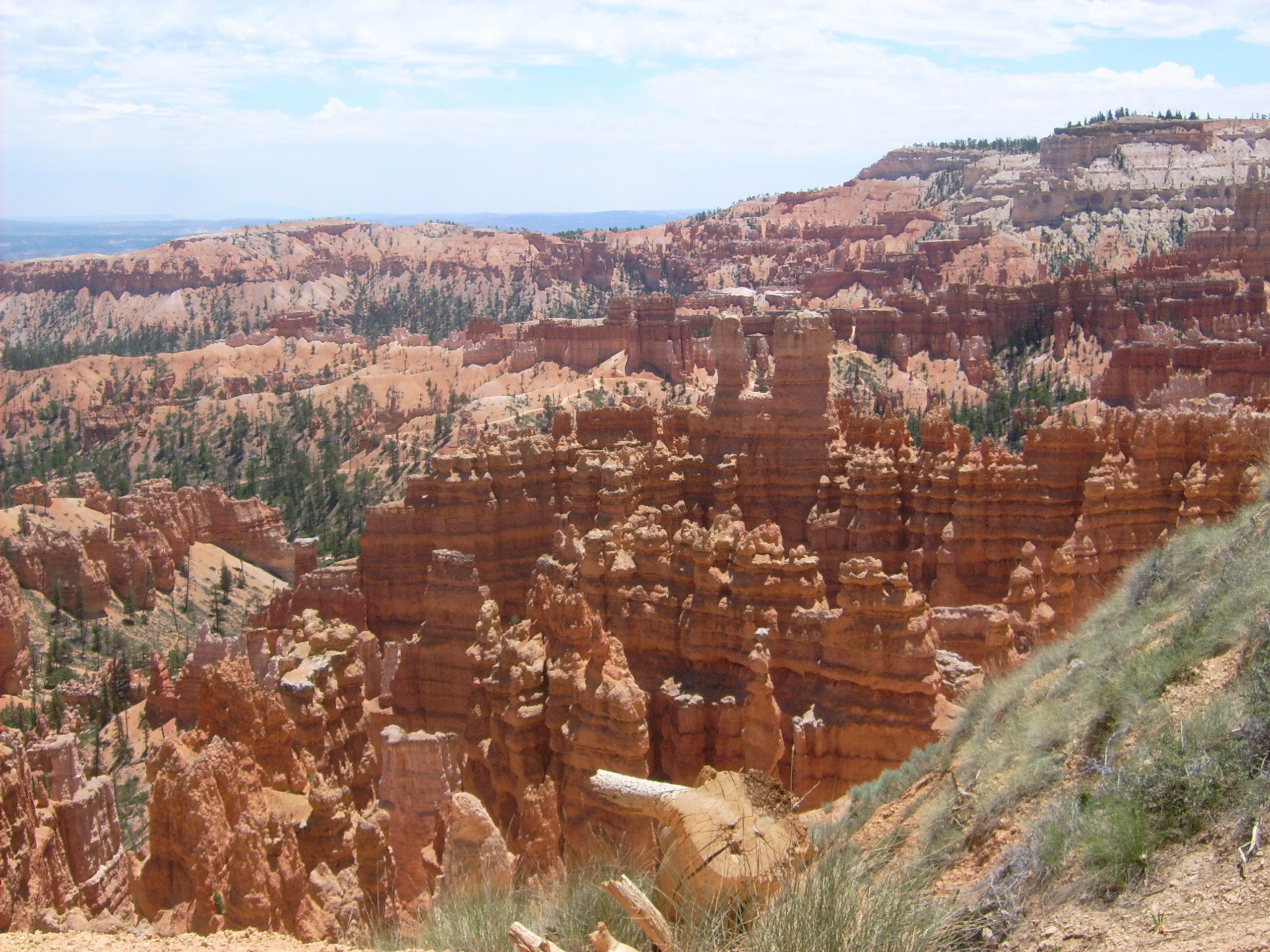 I remember arrival quite well. We were in the Grand Canyon National Park. The trees were such a radiant green and the sky was decorated with blue-gray clouds. There was nothing out here except for nature and beauty. My family and I were searching for a place to camp for a few days. This was our first time ever camping together as a family.
My dad took a dirt road that led us deep into the chasms of the Arizonan forest. We came across an opening in the trees that seemed to create an ideal location for a nylon tent and a roaring fire. Right next to our campsite was an older man with a trailer. He had round spectacles, long white hair, and a beard. He wore an old tattered baseball cap backwards. His clothes were extremely large and torn.
My mother, at first, saw him as untrustworthy. She was afraid that he might try to steal something or even hurt one of us. However, he helped us with all of the camping necessities like setting up a tent and building a fire. We would gather around that dazzling fire each night, share a meal together, and tell the wildest of ghost stories.
However, one day while sitting under the shade from the emerald canopy of trees up above, my mother and the old man sat at the fire trying to keep warm. He brought up the topic of politics and started to bash conservative views. My mother kept quiet until he realized that she too was a conservative. He was shocked and almost appalled. He admitted that he couldn't believe what kind and considerate people we were. If he knew earlier of my family's political beliefs he might have perceived us differently, but even after learning about our varying views, we still acted towards each other with kindness and friendship.
The building of a fire is slow and laborious. It takes a lot of patience and commitment in order to create a fire that burns eternally and radiantly. The fire is the center of our lives. It is a tiny symbol of what brings us together as human beings. It's like the sun. It defines who we are and we are all just people living in a world of trouble. We all are looking for the right path, and it is amazing how we can be brought together by the smallest of things like a fire pit, all trying to share in on the warmth and the comfort.
Nature, I have discovered can bring together the most unlikely of people. It brings us back to our roots. Our differences are what make us unique and special and prejudices are what make us ugly. We discover new things about the people we judge when we actually spend some time together. We judge and profile people based on beliefs, looks, ethnicity, race, and social status and based on what others say. But if it ever comes down to it, we would be there for each other. Nature reveals our faults to us everyday in everyway, yet it is always the one thing that seems to bring us all together. It brings us back to the core of our very own nature. I have learned that tolerance is the key to a successful world. We are entitled to our own opinion and thoughts and all of these opinions and thought should be allowed to be spoken aloud and heard with open ears.
Dear Reader: This page may contain affiliate links which may earn a commission if you click through and make a purchase. Our independent journalism is not influenced by any advertiser or commercial initiative unless it is clearly marked as sponsored content. As travel products change, please be sure to reconfirm all details and stay up to date with current events to ensure a safe and successful trip.
---