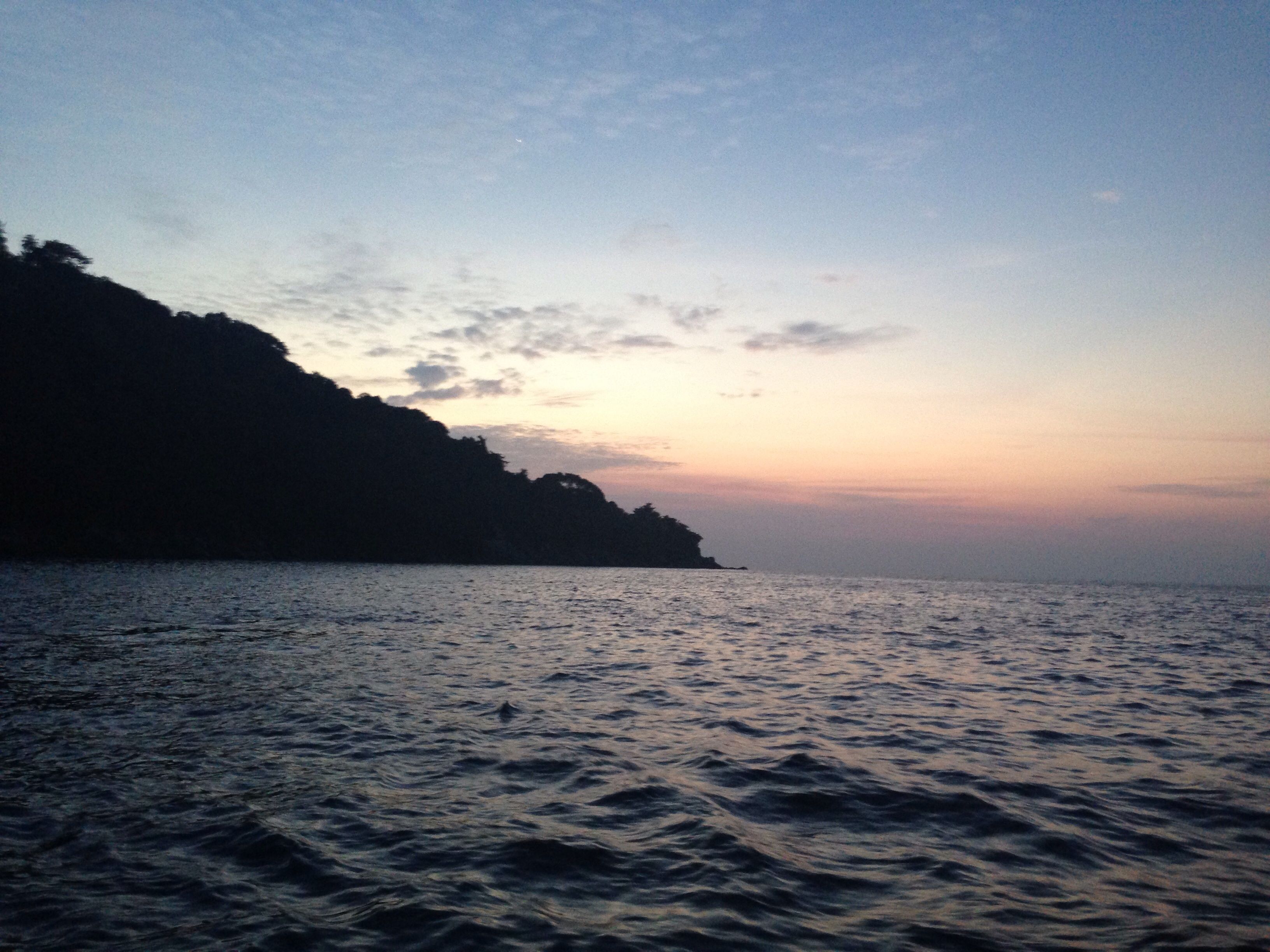 The wind fanned my sweat-sticky face as I rode on the back of my dad's motorbike. It was our last day in Thailand and already half of it was wasted. We had planned to leave the mainland early in the morning and spend the rest of the day on a neighboring island, but some technical issues with the boats had kept us from departing before noon. I had been looking forward to this one last day out on the beach, but it had turned out that most of my day would be spent in transit to and from the island.
HONORABLE MENTION 2014 FTF TEEN TRAVEL WRITING SCHOLARSHIP
Our group finally arrived in the midafternoon and took off in search of the beach on our motorbikes. Somehow, the motorbike carrying my dad, my sister, and I got separated from the rest of the group and we were hopelessly lost amongst the foreign signs. It was suddenly unbearably hot and crowded on the motorbike. I had counted my last day as lost.
As we searched around the next unpaved road for our group, we came upon a small village. I guess I had expected this island to be just like the mainland Thailand. I had anticipated traffic-clogged streets, the cluster of touristy buildings, and the loud haggle of street vendors. I couldn't have been more wrong.
This place was from a completely different sector of Thai culture. The jungle ran wild and relatively untamed as if we had moved back in time somehow to an untouched culture. The houses were all small leaning shacks assembled from rough cut wood. I couldn't help but actually gasp as I saw some of the thatched straw roofs that would be helpless against the rampant wet season. The only thing making noise was the foreign puttering of our motorbike.
At first I was humbled. I had never seen someone subsist on so little before. I thought about how much more difficult their lives must be when the "necessities" were not guaranteed. Women slaved over laundry in the hot sun and I wondered what kept them standing up against the heat day after day.
Just as I started to pity these people's lives for being so different from my own, we came upon a group of children walking down the road. They stared at us, obviously unaccustomed to tourists. I cowered a bit in my seat, feeling ashamed for my bright white clothes and uncalloused hands, but the children didn't scowl or insult us. Instead, they smiled ever so genuinely and waved to us. I chanced a small wave back. Then I started to notice other people doing the same. I saw how families looked up form their work to watch us in a sort of reverie, I saw a mother lead her child out by her hand to get a better glance, I heard the friendly whoop of greeting as people drove by packed in a truck.
I had assumed wrongly that because these people did not have as much as me that they couldn't be nearly as happy as me; when in fact, it was the exact opposite. The fact that our vacation was ending soon was able to upset me, but the mere passing of a motorbike was able to make these people's day.
I hugged my dad's back tighter and tried to memorize the way that the sun felt on my skin. They had reminded me that happiness was simple and free.
Dear Reader: This page may contain affiliate links which may earn a commission if you click through and make a purchase. Our independent journalism is not influenced by any advertiser or commercial initiative unless it is clearly marked as sponsored content. As travel products change, please be sure to reconfirm all details and stay up to date with current events to ensure a safe and successful trip.
---