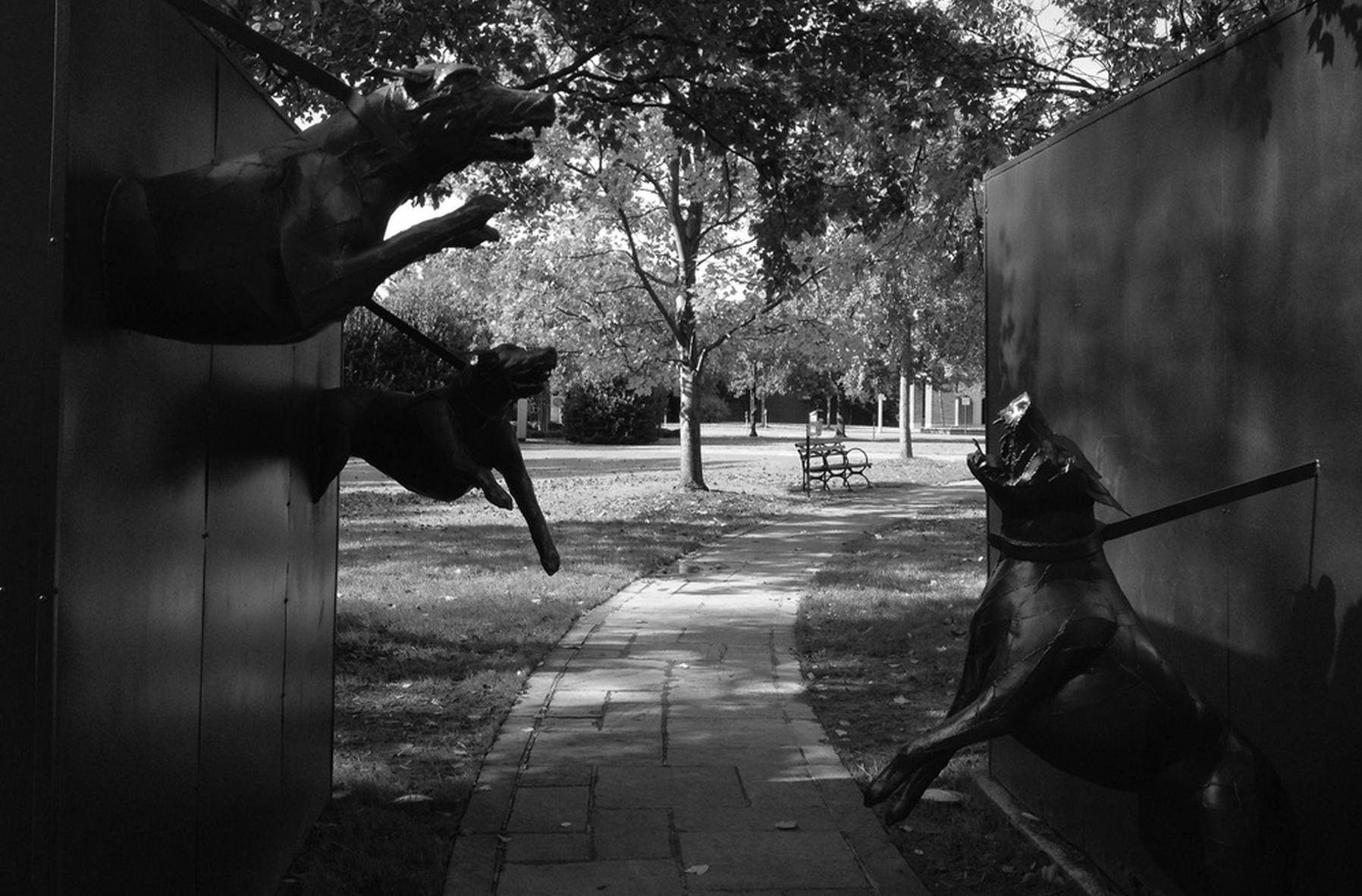 During the month of November, 2013, the junior class at the International School of Americas (ISA) visited a multitude of places throughout the deep south, including Birmingham, Alabama, a place some consider to be the birthplace of the Civil Rights Movement. As a student at ISA, I was able to leave the classroom and learn about this movement in a better light, instead of in the traditional, and boring, textbook/classroom setting. While the purpose of a field trip is not only to get out of the classroom, but actually learn something in the process, each student was assigned note sheets with the order of filling them up with our thoughts, and subsequently, create a website about what we had written down, which aimed to help us internalize more of the knowledge we acquired. Undeniably this task worked, as I still remember almost everything I learned on the class trip, however, it was definitely annoying having to write down everything I learned. Either way, here I am, telling you about my experience.
The first significant place we traveled to was Kelly Ingram Park, also known as the home of the dangerous and inhumane Children's Marches. Serious and almost too life-like sculptures of the most memorable, not necessarily the nice kind of memorable, events of the marches were displayed every twenty steps you took around the park. Before this trip my class and I had seen videos of the dogs attacking the children, fire hoses spraying their skin to the bone, and police brutally abusing the older teens, but actually seeing the sculptures, and feeling the rough edges of the creations inspired by these infamous marches, helped me realize how important and incredible the people involved in this movement were. There is, and this trip proved, a stark difference between seeing something on TV and visiting the place of the event.
After walking throughout the park and reading every single thing provided to us, we were off to hear a woman, Janice Kelsey, speak about her experiences during this era. Kelsey, a black woman in her 50's, was a child marcher. She remembers everything she fought for, and she remembers the times when the sculptures in the park moved. Here is a link to a recording of some of her thoughts on the educational differences between blacks and whites in the 50s and 60s: Children's Marcher
Our next stop was on the way home at the Lyndon B. Johnson library in Austin, Texas. Here we were put in groups and assigned different topics to delve into at this museum. While we were able to see many a picture of LBJ and his associates at this museum, our most helpful research came to us while we were reflecting on what we had seen in the building. This is something that can only happen if you visit and actually step foot in a different learning environment. If we had not been granted this reflection time, my group and I realized that we would not have come to the conclusions about our topic that we did.
Without the experience of legitimately standing in places that MLK and Janice Kelsey stood and reflecting on what I was able to do and learn, half of the things I know now would not be available to me or anyone I know. Education is important, but stepping out of your comfort zone and daring yourself to think about things from a different perspective is the only way you'll ever reach your goals.
Dear Reader: This page may contain affiliate links which may earn a commission if you click through and make a purchase. Our independent journalism is not influenced by any advertiser or commercial initiative unless it is clearly marked as sponsored content. As travel products change, please be sure to reconfirm all details and stay up to date with current events to ensure a safe and successful trip.
---