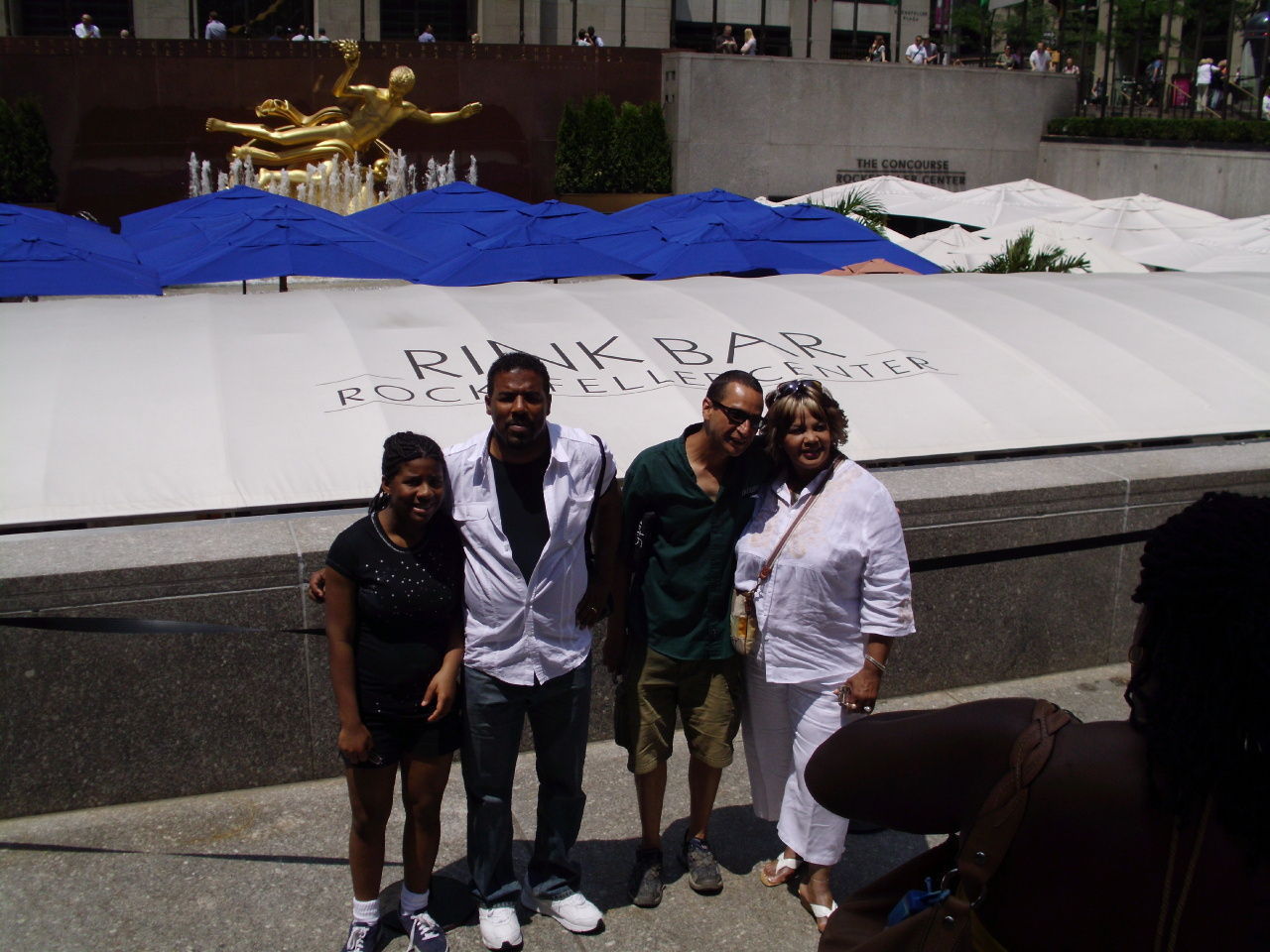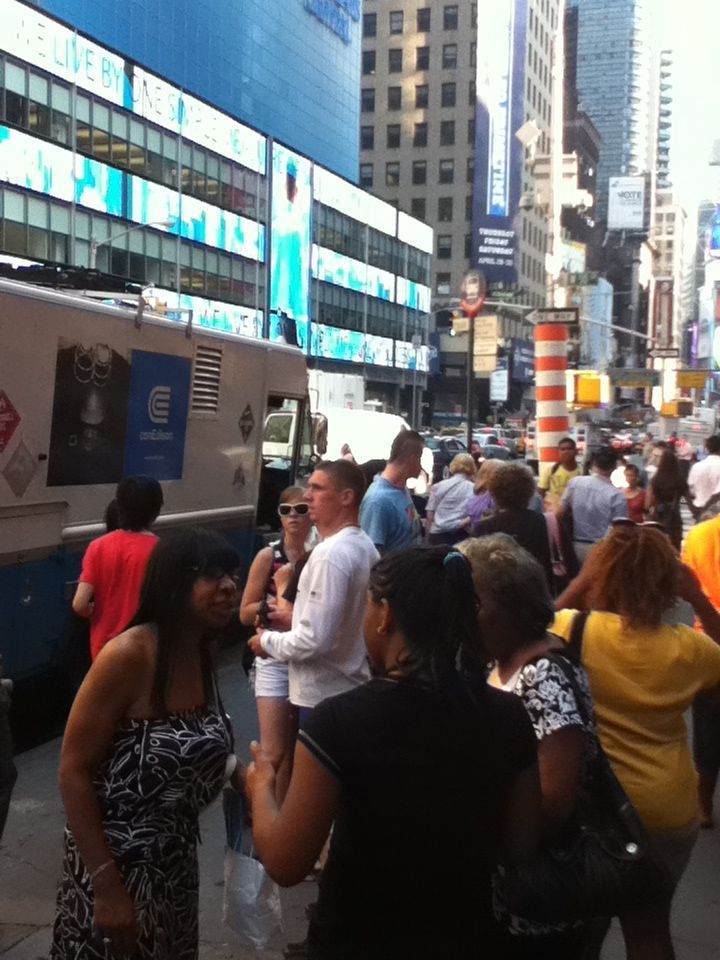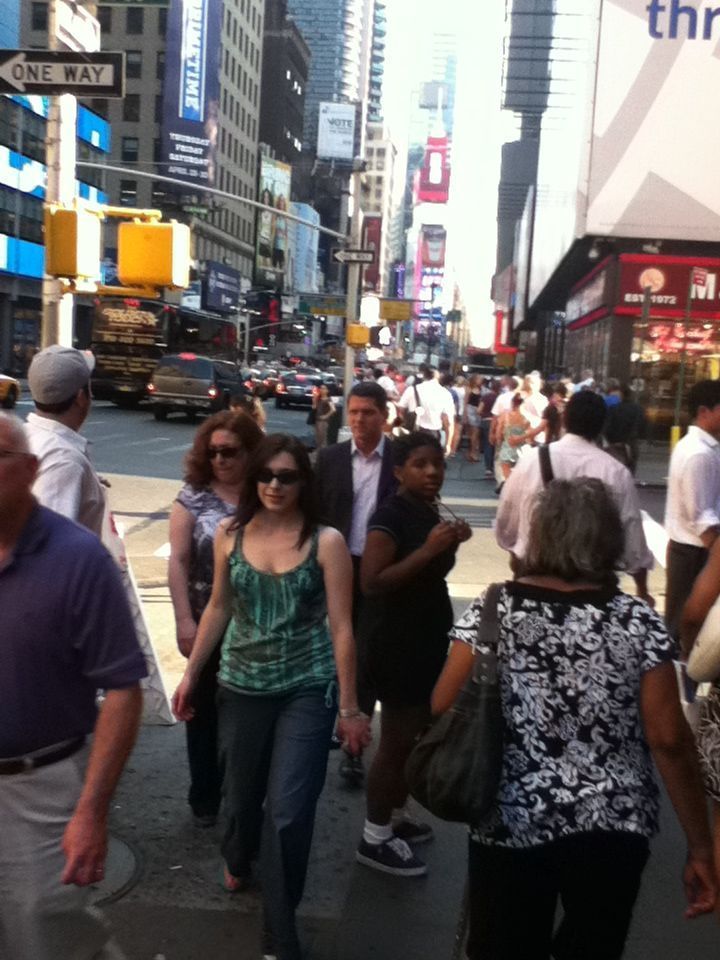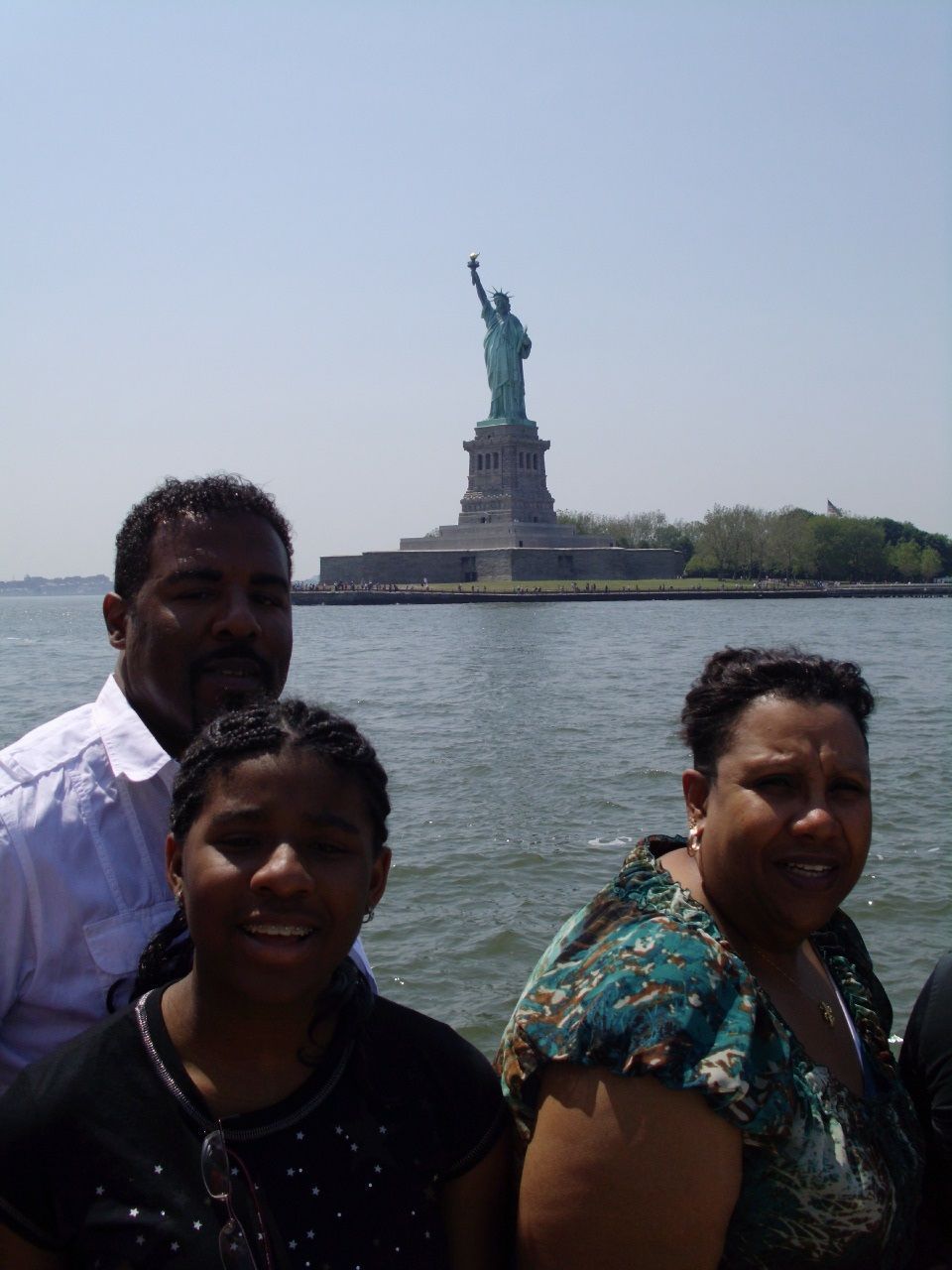 The Big Apple, The City that Never Sleeps, Gotham City. Whatever you call it, New York City is dazzling and unforgettable. The Statue of Liberty stretches her arm upwards, her torch pointing to the sky, welcoming the "tired, poor…huddled masses, yearning to breathe free".
In the summer of 2011, my family and I join the masses – not poor, but definitely huddling, into the city of New York. Armed with brochures, maps, visitors' guides, and the occasional cheesy advertising flyer, and eager to cram all we can into our short stay, we book seats on the New York See It All Tour with On Board Tours. Comfortably situated in the "best" seat on the top deck, I can see immediately why old Blue Eyes paid homage to it. New York, New York is brimming with life, a kind of energy that sweeps you up and takes your breath away.
Half listening, mesmerized by the sights and sounds, I hear our tour guide say that the Statue of Liberty was a gift from France, given to America in 1886. "Wow", I say. "That must have taken a lot of wrapping paper". Oh and by the way, Lady Liberty wears size 879 shoes. Take that, Shaquille O'Neal!
In Central Park and Strawberry Fields, the living memorial to the Beatles' John Lennon, nature abounds. You don't have to be a fan of the Beatles to be moved by the story of the singer-songwriter, and peace activist. The deceptively simple lyrics and melody of his song Imagine shows the heart of the man. Central Park, a mixture of colors and shapes in bright, bold flowers and plants and trees, with full, green leaves; kids laughing and playing; the elderly enjoying their morning stroll; birds singing; a beautiful fountain in the center of the park; and flowers blooming along paths of quiet and solitude, reminds me of a garden I've read about – the Garden of Eden. This jewel in the heart of Manhattan spans 843 acres, offers Shakespeare in the Park, opera, concerts, as well as dance and music festivals in the summer, and ice-skating at the Trump Rink in the winter.
At the World Trade Center 9/11 site the mood is solemn. Life seems to have rebounded but it's clear that the scars remain. The buildings and streets and businesses have re-emerged, but the memories of the tragedy hang in the air. The tour includes The Empire State Building, a structure I have longed to see since I first watched the old King Kong movie with my dad. Surely nothing can be that tall! The tower is practically all windows of glass. Our bus crawls along Times Square, its sidewalks teeming with vendors hawking everything from American flags made in China, jewelry and art, to their musical talents. Giant billboards compete with skyscrapers for awesomeness; marquees on Broadway announce shows playing to sold-out crowds – Phantom of the Opera, Les Misérables, Wicked, Mamma Mia! – get your tickets now! On the streets, taxi cabs, tour buses and cars jostle for space as people dart in and out of traffic.
Suddenly I get a whiff of an unmistakable aroma. My mouth begins to water. I realize that I'm hungry. Spotting a hot dog stand next to the Hop on Double Decker Tour Bus, I hurry over and purchase several NY famous hot dogs. My taste buds go into frenzy, as I reach for a bun – so light and fluffy – cradling a perfectly cooked dog, topped with ketchup and mustard. Seconds later, I'm biting into my third hot dog.
Dear Reader: This page may contain affiliate links which may earn a commission if you click through and make a purchase. Our independent journalism is not influenced by any advertiser or commercial initiative unless it is clearly marked as sponsored content. As travel products change, please be sure to reconfirm all details and stay up to date with current events to ensure a safe and successful trip.
---