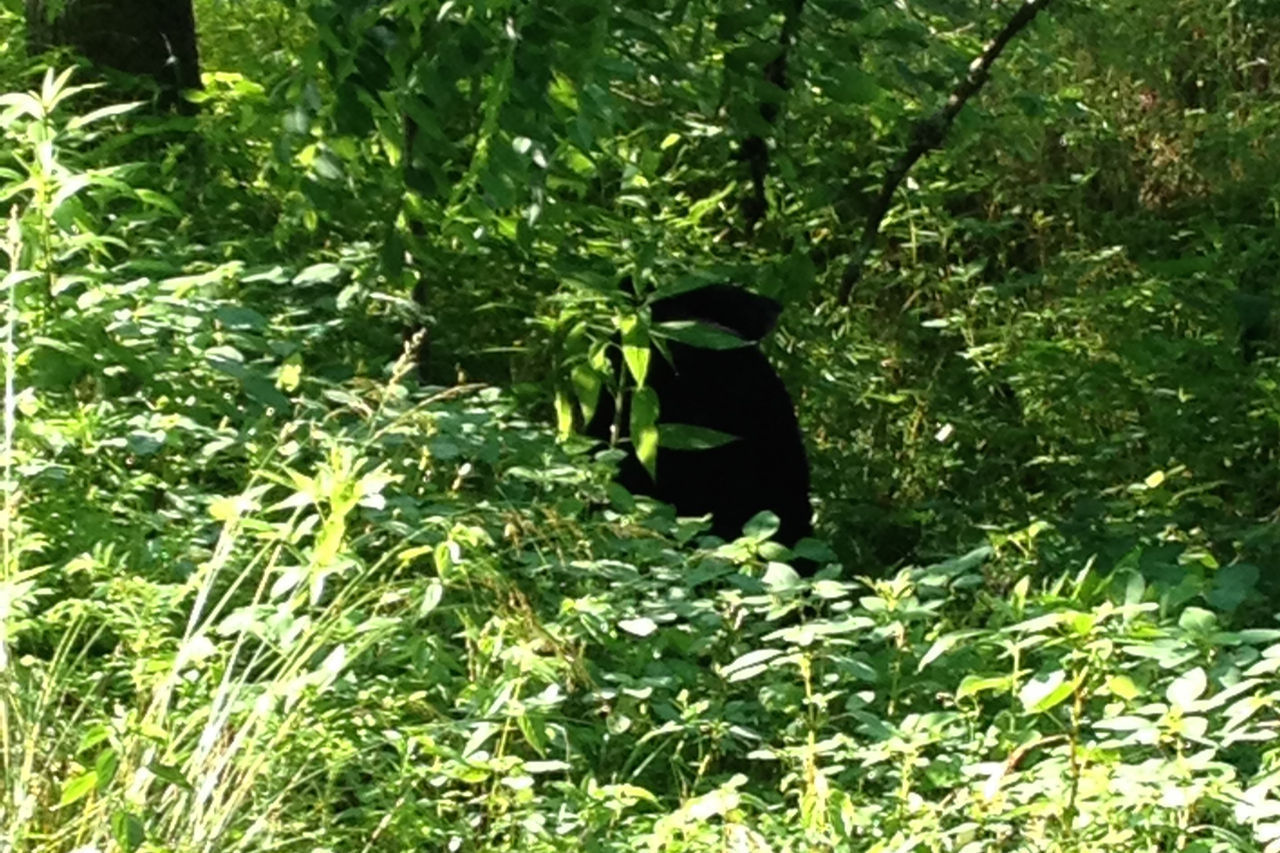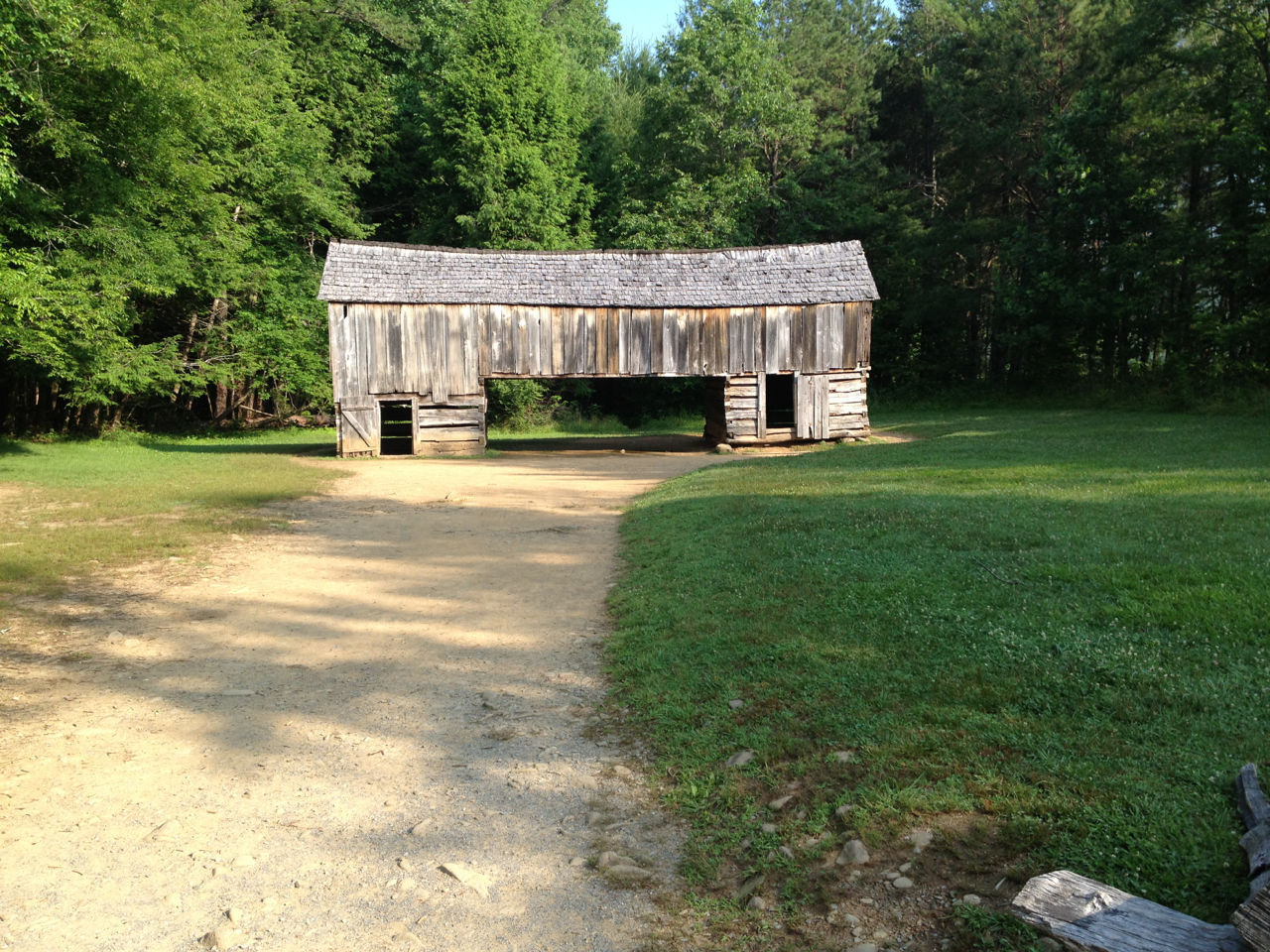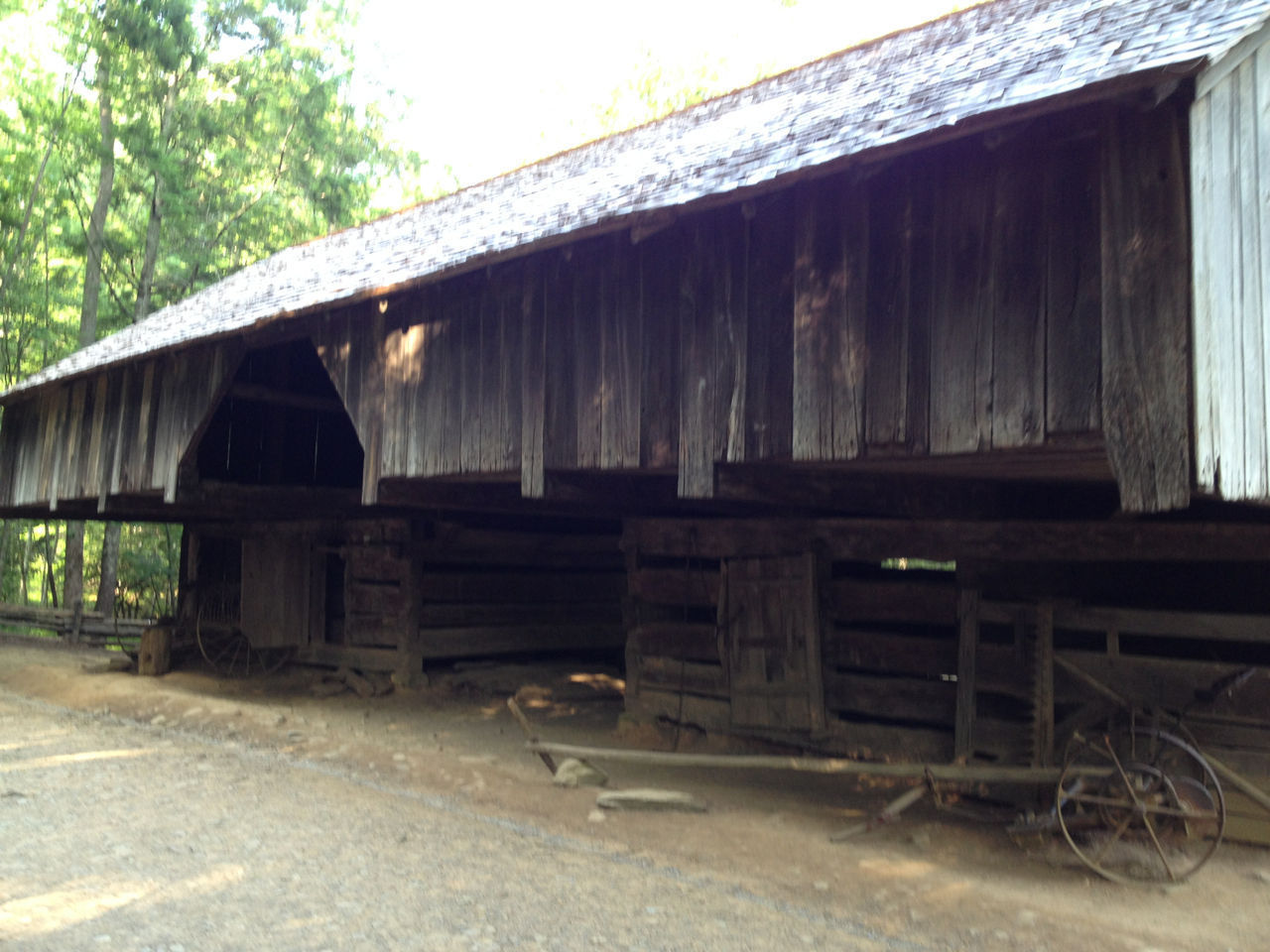 Grandpa tossed two helmets under the passenger seat and revved the engine.  "I'm not wearing one." He shoved his hand into the Skittles bag.  "Me neither," I tested. His glacier gaze cracked; an impish grin exposed a gold molar.
I never knew the Smokies were so close to my grandparent's retirement village.  Every summer all the cousins jammed into Grandpa's Ford for our jaunt up the mountains.  But back then the hills had no name.  They were recognized only by the pop of our ears and the pink silk trees bowing down to the highway.  Since those days I have grown partial to any patch of grass with "National Park" tacked to its title.  Today the mimosas still tossed their petals to traffic, and the truck remembered its ever-present perfume of damp golden retriever.  But today we were going to The Great Smoky Mountains National Park. "Cade's Cove, next left," the road sign read, and two bikes bumped along on the car hitch.
The click of my wheels and an intermittent "passing on your left" joined the yellow warblers to provide a soundtrack for our ride.  Dawn glazed a prairie of Indian grass tangled with Joe-Pye-Weed and daisies where Whitetails grazed and a turkey fluffed his feathers.  A wall of mountains encased the little valley and a lone hickory trembled in the breeze.  A cabin veiled by oak trees to the left of the path finished my frontiersman's view.
"There's a slight incline coming up." Grandpa's holler stunted my visions of home-churned buttermilk and rag dolls. What was a little dip in the path to fret over? After all, I was a regular on Ohio's trails.  But as my legs cramped and pedals stalled, I watched my seventy-one year-old grandpa's shiny pate vanish over the hill.  That gold molar glinted a greeting at the top.
My burning quads were compensated when we received a glimpse of Cade's Cove's darling: a Smokies black bear, burrowed in a cluster of shrubs.  Her poise put the ranger to shame, who stood flailing his arms on the path's shoulder. Despite a bank of iPhone cameras arrayed like artillery, she kept up her hunt for blackberries in the brush.
But Cade's Cove is more than a wildlife playpen set up with Lincoln Log props.  It had been a settlement two centuries ago, and the gristmill still runs.  Pioneer babies are still buried behind the Missionary Baptist.  We parked our bikes and wandered past the gristmill and the smoke house and the barn where an old tiller plow rusted.  Could grandpa really remember? His grandpa used one, he said, and they used to hold corn huskings.
At the mill Grandpa veered the ranger off his script.  The old man had started sweeping rats out the doorway with a broom, "…because the park outlawed killing "wildlife,"" he chuckled. They talked about the engineering of the contraption and how much they reckoned the millstone weighed.  I didn't need to read the information plaque on the way out.
Driving home we passed those faux thatched cabin shops selling "handmade" candles and "Ma's preserves," but the "wood" paneling looked a lot more like plastic than before. When we stopped at a peach stand, juice stung the raw flesh on my thumb, blistered from clenching my handlebars on the down hills. I caught Grandpa wiping his fingers on his seat and imagined him sneaking slices from his mother's canning fruit. Then I realized, it isn't so much the bear sighting or the rhododendrons that trigger my craving for another ride through Cade's Cove; I just had the best tour guide.
Dear Reader: This page may contain affiliate links which may earn a commission if you click through and make a purchase. Our independent journalism is not influenced by any advertiser or commercial initiative unless it is clearly marked as sponsored content. As travel products change, please be sure to reconfirm all details and stay up to date with current events to ensure a safe and successful trip.
---