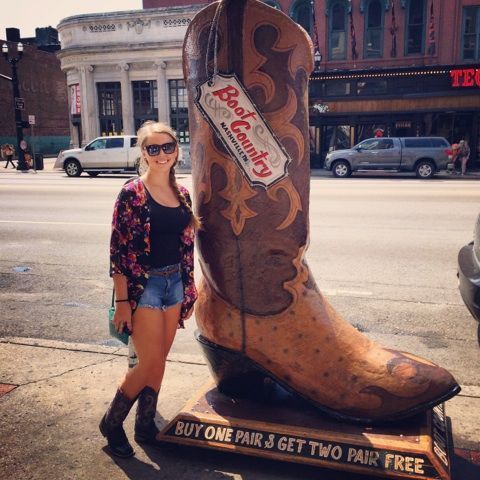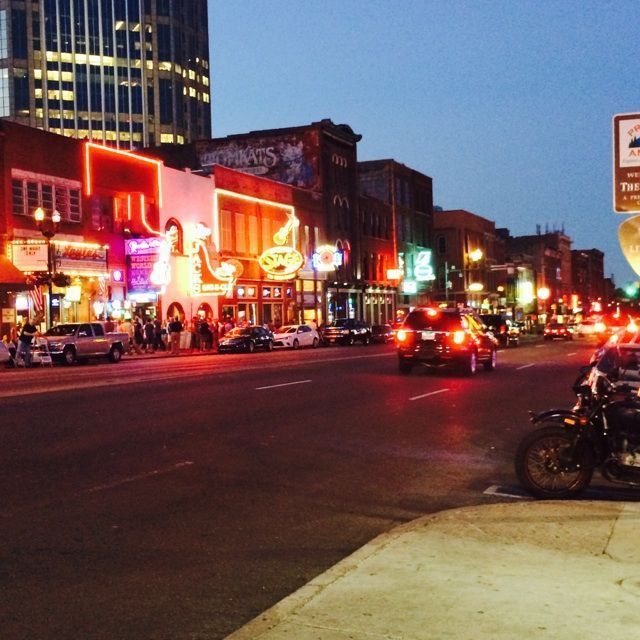 July of 2014. Nashville, Tennessee. My senior year. This was going to be one of the last vacations I take with my parents, so we decided that we should take a 2 week vacation and explore every corner of Tennessee! As intimidating as a consecutive 336 hour trip sounded with just my parents, my hilarious, but nagging parents, I was thrilled to finally adventure such a beautiful state. We explored the biggest cities and the smallest no name towns I've ever seen, which happened to contain some of the highlights of our trip.
We came across Moore County, for example, not far from Nashville, but oh so different. Moore County has a total of 500 citizens. FIVE HUNDRED. Don't worry, though, that's not even the best part. The Jack Daniel's Distillery is in this county, which is odd considering it's a dry county. This distillery has 420 employees, meaning that only 80 people are employed elsewhere. I still can't even fathom this.
As I was recovering from this culture shock, we drove on to Nashville, Tennessee. I've dreamed for as long as I can remember of putting on a sassy pair of cowboy boots and taking over the legendary city of music. My parents and I planned to spend time playing on Honky Tonk Row, visiting the Parthenon replica, touring Vanderbilt University, wandering through the Grand Ole Opry, and then meandering around that gorgeous mecca of history and culture. Honky Tonk Row was certainly the craziest, most unforgettable experience I've had yet.
As we were walking in and out of restaurants listening to people singing their hearts out, we happened across multiple Elvis impersonators. I'm not sure whether to say fortunately or unfortunately…but my dad thought this was everything. This was glorious. This was stunning. This was his calling. 50 years into his life and my father discovers that all he really wants is to pretend to be the King of Rock and Roll. My mom saw the look in his eyes as he gawked at the tens of Elvis characters walking around and after 28 years of marriage she knew what was to come was only going to be beautiful or a disaster. Without even batting an eye my dad runs, literally sprints, to the nearest costume shop and buys all the Elvis attire he can find for a mere $330. The absurdity actually pains me to this day. My mom and I had just caught up to him when he sauntered out of the dressing room wearing an outfit of head to toe embarrassment—he of course disagreed, but there's not much to take seriously when a man is wearing a bedazzled jumpsuit. As I stood there with my mother, who is now deeply questioning the past 28 years, with our jaws dropped my dad runs out of the store and into the crowded streets of Nashville where the people erupt with drunken cheers and screams. An important concept to keep in mind here is that my father is not necessarily what one would call "fit". All 250 pounds of this man, although he swears that if he turns sideways no one can see him, is now throwing finger guns out every which way, dancing like he's John Travolta, and raising his upper lip in a sad attempt to be the King. My mother and I stood in the doorway of the costume shop trying to understand how we could be so utterly embarrassed, yet so amazingly proud of this psycho we call family. I guess my mom was right after all…it was, in fact, a beautiful disaster.
Dear Reader: This page may contain affiliate links which may earn a commission if you click through and make a purchase. Our independent journalism is not influenced by any advertiser or commercial initiative unless it is clearly marked as sponsored content. As travel products change, please be sure to reconfirm all details and stay up to date with current events to ensure a safe and successful trip.
---