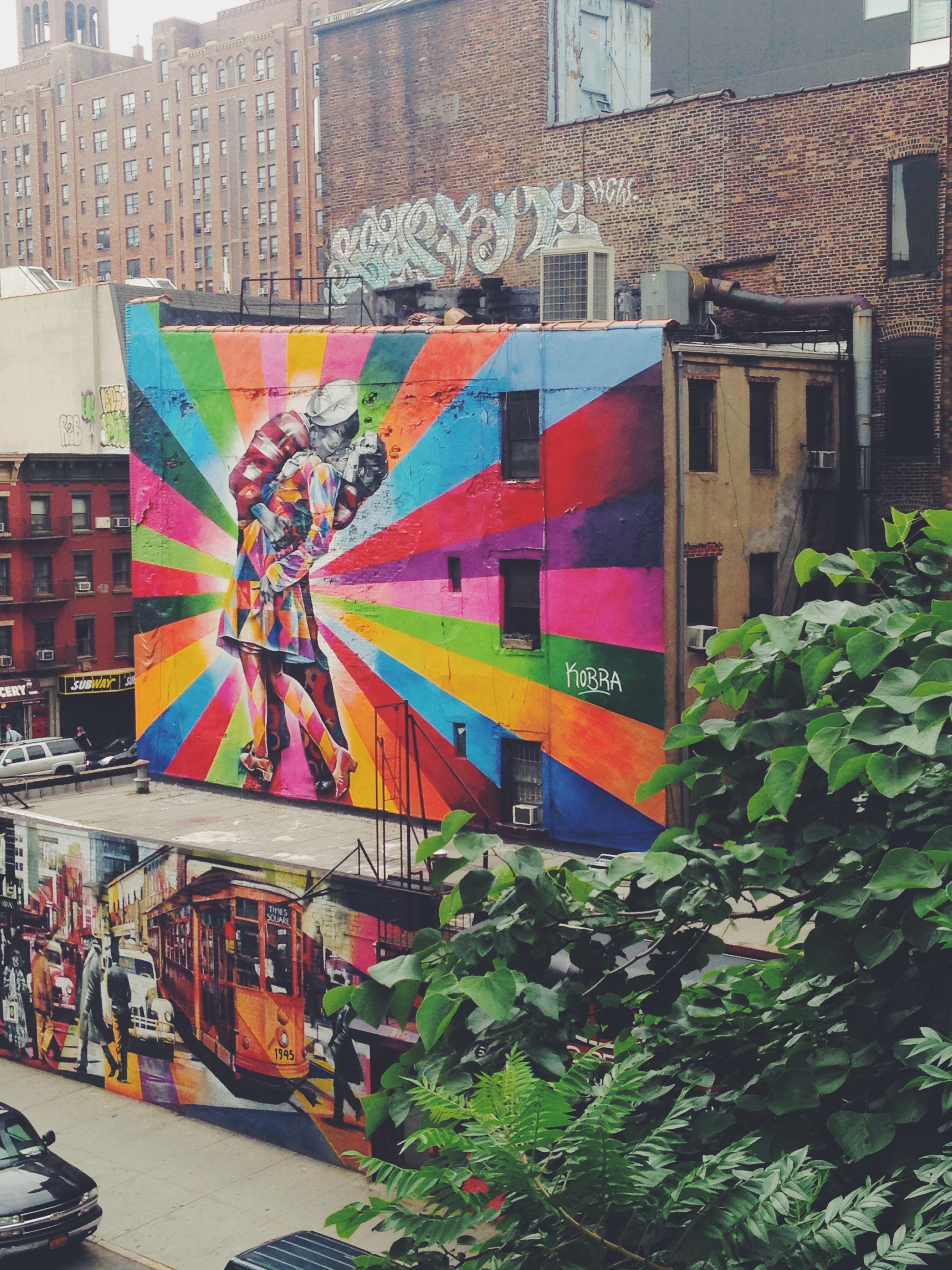 The white picket fences have become stained with dullness and predictability. The porches and decks have collapsed in coziness, and the SUVs and minivans have lost their new car smell and shine. Even the few authentic pizza joints have become exploited by tourist brochures and Instagram.
I have grown effortlessly tired of suburbia.
There have been three incidents where I have felt the world pause around me. The first time such an experience occurred, someone had kicked the air out of my stomach during Recess. The second time, I had a heat stroke walking through the streets of Las Vegas. I was venturing down a wary path of misfortune. However, the third time's a charm.
"Don't you guys know it's past midnight?" cried one of the Empire State Building workers. He laughed as a restless group shuffled inch by inch. Say what you will about tourists, but they definitely have the determination and willingness to persevere through tremendous lines. I turned my head to hear choruses of complaints and weary whines, but an elevator ride and six flights of stairs later, all the worries seemed to dissipate into the breeze and gallantly float away.
I stepped outside to be greeted by the glorious New York City skyline. The lights buzzed and vibrated with a beautiful intensity, and everything paused. While the world froze around my fingertips, I stared at the electrifying city in awe. I blinked, and suddenly, everything resumed with rapidity. While others scurried from side to side, I stood in my corner for twenty minutes engrossed by its magical essence. It was so much easier to breathe.
Glaring down at the countless skyscrapers and apartments' flashing lights, I felt united. We were a web of constellations intertwined together to make a galaxy of breathtaking beauty. Each person walking down the street, getting into a taxi, and heading out to get a late night snack contributed to the atmosphere of New York City.
12:47 AM, and the city was thriving. It took hearty laughs and chuckles as taxi cabs continued to flood the grid system. Its vitality flourished as the Broadway signs flashed with grandeur; the steps of numerous natives and tourists fell in sync to orchestra a magnificent symphony of vivacity.
Looking down, I could see myself crossing Wall Street and jogging down through Central Park for an early morning jog. I reminisced upon shoving my way through the masses in Times Square and twirling around Grand Central Station to really embrace the scene. The paradoxical beauty of New York City lies in its ability to simultaneously indulge in a fast paced environment and, at the same time, come to a slow halt for all the right moments.
I walked 64 miles in the five days I stayed on 28th Street. With each step I took, I fell into a rhythm of comfort. I fell in love with the sunflowers and hydrangeas that decorated the concrete floors of the florists. I mastered the subway system, even when the 7 Line withdrew its availability for construction. I left bits and pieces of my heart along the High Line, in MoMa, around the quirky shops of East Village, and in macaroon shops too expensive for my wallet.
In the little suburban microcosm I have grown up in, the flowers do not blossom as elegantly, and the cars don't honk as loudly. The place I once wore like my favorite t-shirt has been replaced by the eccentricity that New York City has to offer.
I stood on top of the Empire State Building, and everything froze. Inhale, exhale.
Dear Reader: This page may contain affiliate links which may earn a commission if you click through and make a purchase. Our independent journalism is not influenced by any advertiser or commercial initiative unless it is clearly marked as sponsored content. As travel products change, please be sure to reconfirm all details and stay up to date with current events to ensure a safe and successful trip.
---