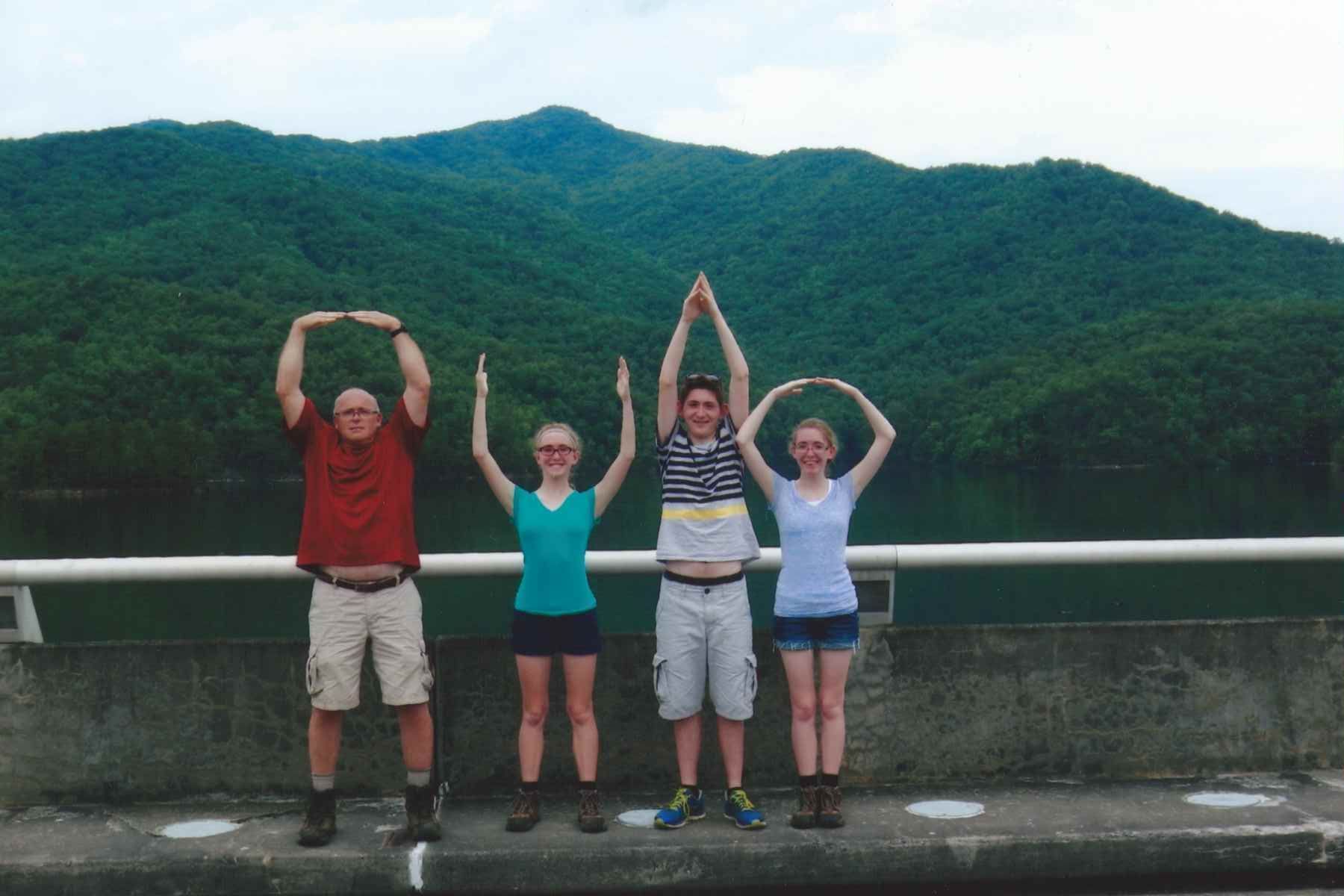 The old cliche "the joy is in the journey" is taken literally in the Smoky Mountains.  The real attractions there do not rest in Gatlinburg or Pigeon Forge; they do not reside in Ripley's Believe-It-or-Not or the Dixie Stampede.  True, my family attempted to find happiness in those places in the past, but the joy of our travels derives from the day we set foot in The Great Smoky Mountains National Park.
This past June, during our annual trip to Townsend, Tennessee, my family decided to take a hike up to Shuckstack Tower.  This hike took quite an amount of preparation as it would be a fairly long, steep hike and the trailhead sat hours away from our cabin.  Expectations were set high. We were not disappointed.
Nearly a mile before we reached the tower, a spot said to contain some of the best views in the park, Mom spotted a bear.  No, not some black spot in the valley where you crane your head to see if it really is one.  Not a dark figure stopping traffic outside Gatlinburg.  No, this baby was sitting right in the middle of the trail, less than twenty feet away when we rounded the corner and first sighted him.  And he was huge.
Dad reached behind him and I handed him my camera.  The pictures were a little blurry – Dad's not exactly a whiz with technology – but clear enough to tell that they were, in fact, of a bear. The rest of us began backing away slowly according to Dad's direction.  Suddenly, the bear turned to face him.  Dad's eyes grew wide and he pushed his hands out in front of him defensively.  Mom pushed us along quicker now and we reached what felt like a safe spot in order to wait until the bear moved on. I turned and Dad was throwing branches.  Oh, and whistling.  He was making as much noise as he could, enjoying himself immensely.  Then it started raining.
Dad dropped the branches and joined us a few yards away.  He explained to us that he could no longer hear the bear moving due to the rain.  My sister turned and pointed at the hill. "There!  It's moving!" We examined the hill, hearts racing.  Ryan saw it, too, but I saw nothing.  Dad couldn't see it either so we bailed.  Turning on our heels, we walked swiftly down the mountain.
As we backed down the trail cautiously with a few snapshots and a memory, Dad joked with us, "I think I could've ran up and smacked him on the butt before he would've noticed me!"
We never reached our destination at Shuckstack Tower – not until a few days later when we returned.  But many of our most memorable hikes came with no destination at all.  I could list several now, all with hilarious memories and laughs associated with them.  Just ask any one of us.  One of the greatest things about the Smokies is the journey, the hike.  So get out of your car, grab a water and some boots.  Oh, and don't forget to take a map – that's a story for another occasion.  Get out and hike.  Your real destination is waiting.
Dear Reader: This page may contain affiliate links which may earn a commission if you click through and make a purchase. Our independent journalism is not influenced by any advertiser or commercial initiative unless it is clearly marked as sponsored content. As travel products change, please be sure to reconfirm all details and stay up to date with current events to ensure a safe and successful trip.
---