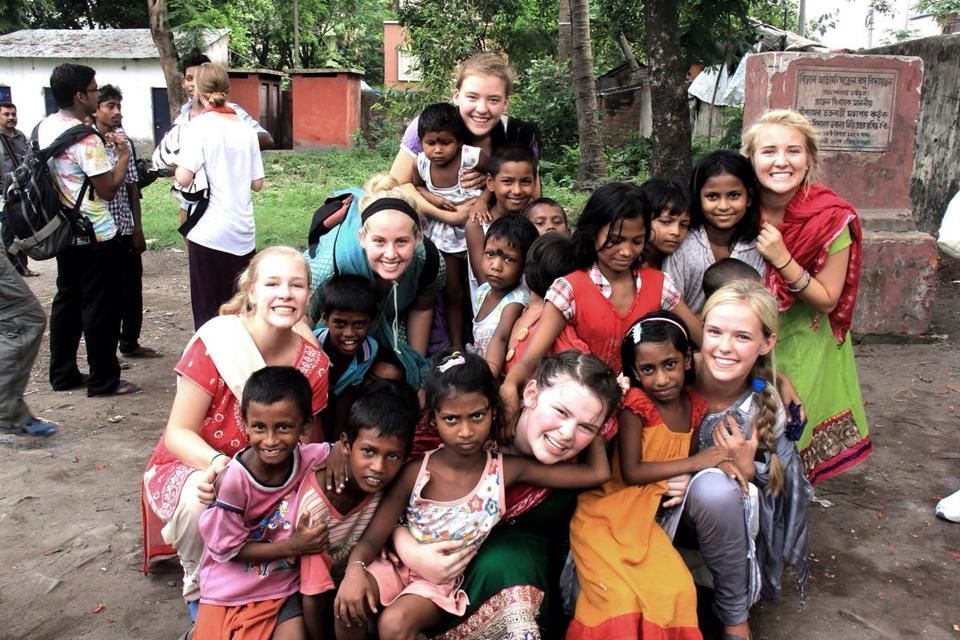 When I first walked out of the airport in Kolkata, I felt like I had hit a wall. It had been hot in the airport, but in June in the heart of India it was impossibly humid outside. Before that day, I didn't know that there could be so much moisture without rain. My clothes clung to me and my t-shirt and long skirt seemed like very poor outfit choices.
SEMI-FINALIST 2015 FTF TEEN TRAVEL WRITING SCHOLARSHIP
As we rode on a bus through the city, my senses were bombarded. The city was alive with color at every corner. People sat on the sidewalks next to their goods, selling everything from exotic fruits and vegetables to beautiful crimson flowers. Women with shiny black hair wore saris with intricate detailing and beautiful stitching. People spilled out of alleys and street corners, masses moving chaotically but harmoniously. In a city like Kolkata, it is easy to feel panicked, but in the commotion I found peace. The people packed together leaving hardly any space to breath, but there was a pattern and a beauty in the discordance. In such a bustling city I found respite.
The following day we walked through a slum outside of Kolkata. As we entered the village, the locals noticed us immediately. Faces appeared in doorways, some cautious, some curious. Children ran out of houses and came over to us, grabbing our hands, bashfully looking away when we would look at them. They pulled us to their homes, guiding us to their relatives. We were welcomed into homes, careful to remove our shoes before entry.
I was astonished by the beauty and simplicity of their houses. The walls were multicolored, built from salvaged metal and wood. Their rooms were organized meticulously, with knick knacks in every corner. Fans blew from the ceiling to circulate the air in hopes of cooling the rooms down a few degrees. Some homes even had second levels! We thanked the home owners profusely for allowing us entry into their beautiful houses.
As we continued to walk down the streets, storm clouds moved in quickly overhead. Our leaders rushed us to walk faster so we could make it to the vans in time, but we weren't quite fast enough. As we walked through the streets of the slums, the sky opened and rained poured from above.
I don't believe I will see another rain storm like the one I saw in Kolkata. The biggest rain drops I have ever seen dropped from the clouds. Within seconds, the streets were flooding and rain was carving its path between the houses. The locals ran out into the streets with their bars of soap and began to bathe in nature's shower. As we ran through the streets to get back to safety, I couldn't help but stop and look around in amazement. As if the slums weren't already beautiful enough in their own way, now they were even more so. Children ran out in the streets to play soccer in the rain as the adults looked on warily from their houses. No longer was the heat and humidity oppressive as it was brought to fruition. The weight of the weather was lifted as the rain fell down, and the new emotions of joy and relief running through the village were almost tangible.
As I look back on all of my memories from my travels, I hold this one close to my heart, When I arrived in India I was unsure of what I should expect, but now I know that I couldn't have ever expected anything as beautiful as the rain that cleanses.
Dear Reader: This page may contain affiliate links which may earn a commission if you click through and make a purchase. Our independent journalism is not influenced by any advertiser or commercial initiative unless it is clearly marked as sponsored content. As travel products change, please be sure to reconfirm all details and stay up to date with current events to ensure a safe and successful trip.
---