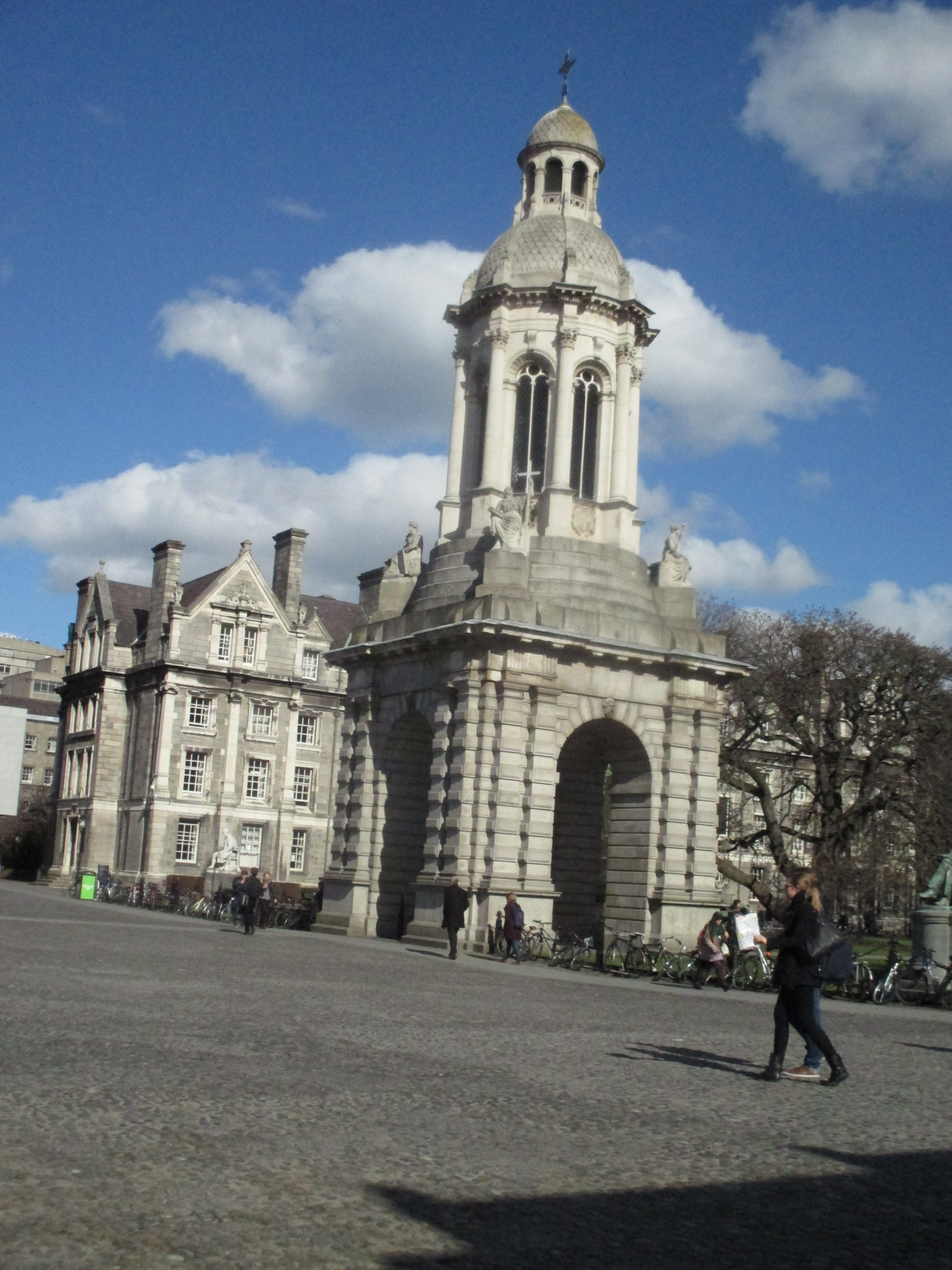 One world blends into another as a formation older than anything else I've ever seen appears in front of me. Sidewalks transform into cobblestone roads, and townhouses become centuries-old monuments. My mother beside me, anxious and excited, urges me forward. I want to tell her that she has no reason to be worried, that they probably get late visitors all the time, but I can't; I'm too preoccupied with the world around me, looming over me as if it questions my unfamiliar presence.
QUARTER-FINALIST 2015 FTF TEEN TRAVEL WRITING SCHOLARSHIP
For the first time since we left home, I know that we are here.
Oh, Toto. I don't think we're in Kansas anymore.
I feel my lips tentatively curl upwards as I continue to take in my surroundings. Everything is old, but the good kind of old. It's the kind of old that an archaeologist feels when they stumble upon the tomb of a great king, or that a paleontologist feels when they uncover the bones of a millenia-old, long-extinct creature that no one has ever laid eyes on. It's the kind of old that makes you feel small in a big world, but also promises that you, too, can someday grow to make an imprint on history.
As my mother stops a staff worker to ask for directions, I take a moment to stare up at the clouded, Irish sky. It's not the same sky, I think, as back home. It's an older, dimmer sky, in an older, dimmer world.
But I've always preferred the dark, anyways. It leaves more to the imagination, after all.
I'm pulled inside a moment later to meet with a nice, smiling woman behind a desk, who directs us to our tour group. "They just started," she explains in a thick, friendly accent. "Don't worry about it. We get it all the time. Go join them. They should be over…"
We thank her, and then hurry to meet up with the tiny group, composed only of one other family and the tour guide. We follow her dutifully around the campus, asking questions here and there, listening and touring and experiencing. We meet other students, and get a look at their daily lives. We are introduced into a whole different in a matter of forty-five minutes, one so much older and more complex than any of us are used to.
Back home, there are no cobblestone roads, or ancient structures, or smiling strangers. There are skyscrapers, and concrete jungles, and parking lots. There is new and newer and brand-spanking new, and nothing older than three hundred years, tops.
Even this atmosphere is old. You can tell that others before you have breathed it, and decided, with that breath, that they would make history. You can take one breath and learn so much about your surroundings and yourself that you will never again understand how you lived without this knowledge.
With one breath, you can feel the presence of Queen Elizabeth I on that first day, way back in 1592, when she declared its existence. You can remember the words of Oscar Wilde and Bram Stoker, whom, at one point or another, wandered the exact same path. You can only imagine, with that one breath, the countless souls that took this path that you only dare to travel.
With one breath, I heard the cooing of hundreds of pigeons, the banter of students, the heartbeat of the land itself…
And when I released that breath, and watched as a cloud formed in front of me, dreams suddenly became reality before my eyes:
Trinity College, Dublin.
With one breath, I was home.
Dear Reader: This page may contain affiliate links which may earn a commission if you click through and make a purchase. Our independent journalism is not influenced by any advertiser or commercial initiative unless it is clearly marked as sponsored content. As travel products change, please be sure to reconfirm all details and stay up to date with current events to ensure a safe and successful trip.
---