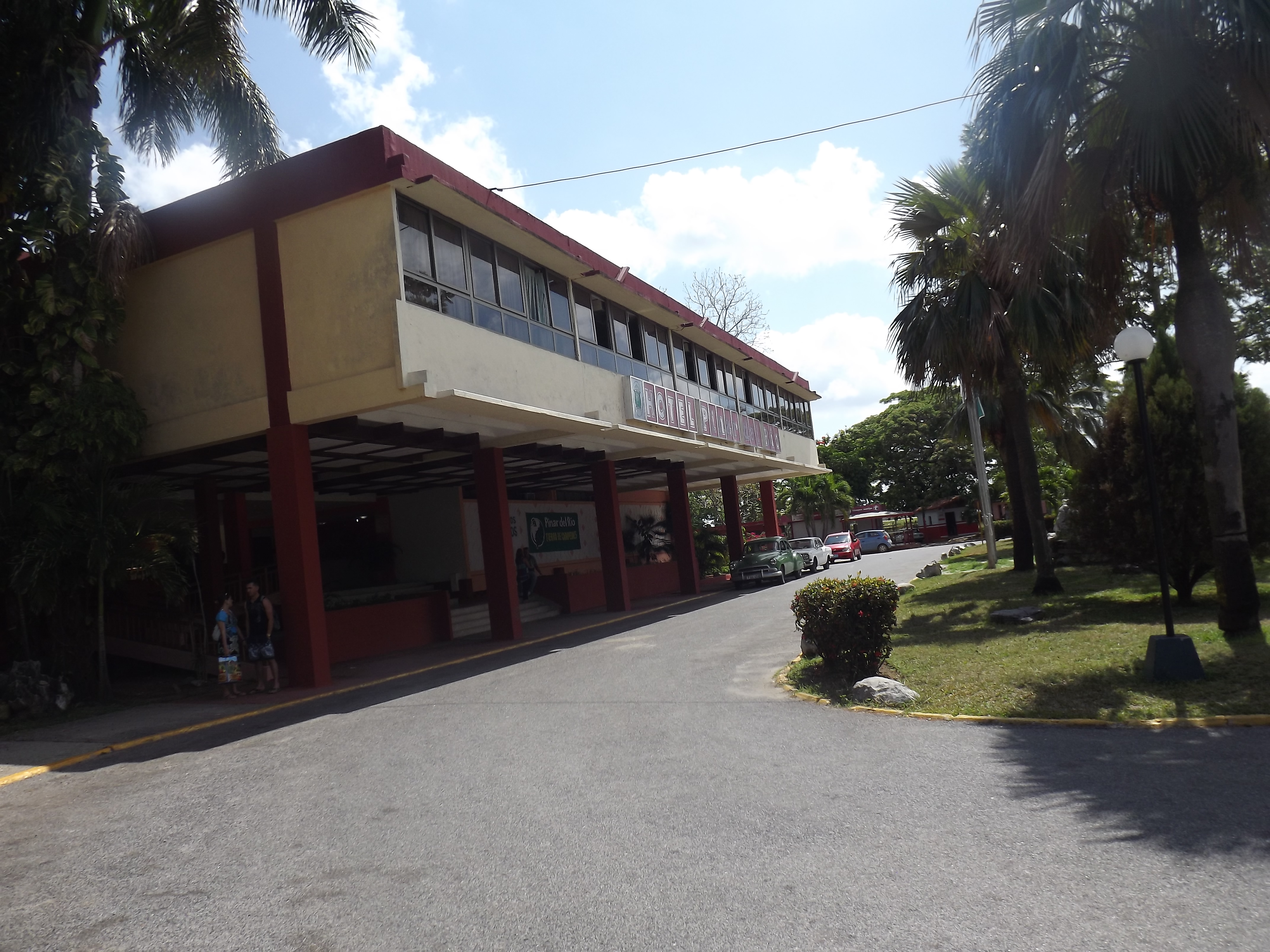 The 18 hour drive from Virginia to Florida was exhausting but all the while worth it. I was on my way to go to Cuba. As I walked onto the plane, my heart filled with excitement. I haven't been there in years.
"My home," I thought as I was just about to land in Havana. Oh, how beautiful that boot-shaped island looked from 30,000 feet above. I couldn't stop staring at the crystal-clear ocean that wrapped around that massive island. How could such a majestic island be the root of pain for so many families, including my own?
I was expecting Cuba to welcome me with open arms. Instead, I found a hot and inefficient airport with some of the rudest people I've ever met. And we still had to drive seven hours to get to Pinar del Rio, the province where my family grew up.
I had only met Pipo, my grandfather, once before. I didn't have much of a connection with him. My only memories are the stories that my mom would tell me about how he abandoned her family and left them to starve.
We finally made it to his apartment building. Walking up the four flights of stairs wasn't the hard part for me, witnessing the tremendous lack of regard among the people that lived there was nearly impossible. "Why would people let their homes become this gross" I asked my parents. "Cuba isn't like America, niña. The people here don't focus on how their homes look, they focus on being able to keep them."
As soon as we got to his apartment, I saw how hesitant my mom was to knock on the door. It's like she was preparing herself for all the disappointments she had already faced. She knocked three times, each time in a rhythmic pattern, as if she had practiced this exact moment again and again. When Pipo opened the door we walked in, uneasy of the emotion-filled events that we suspected were about to occur.
My grandfather offered us some of the little water he had left (in Cuba, even water is a precious commodity). My dad and brother chugged their drinks while they sat down to take recuperate from two days of draining journey. My grandpa, mother and I walked to Pipo's room.
"How have you been?" my mother asked in Spanish. "Good" he replied. We sat there on his bed for minutes in utter silence. I noticed Pipo just looking down at his feet, trying to think of something to say but I know, we all knew, he had nowhere to start. He lifted his head; his face drenched in tears, and looked at my mom. "Niña, I am sorry" he said. She grabbed him and held him the way a mother would hold a newborn baby. We cried and cried until our bodies couldn't cry anymore.
All these years I never understood how my mother could still love someone who had caused so much agony to her and her family, but now I understand. Forgiveness is the key to happiness. She learned from her father's mistakes and forgave him. He taught her something that transformed her into the amazing person she is today. She learned that to hurt those you love is to hurt yourself. Although he may not have known that at the time, he finally understood what he had done.
When I went to Cuba I was expecting to see poverty and depression, but instead I experienced a new way to live – to live without resentment but instead, with forgiveness .
Dear Reader: This page may contain affiliate links which may earn a commission if you click through and make a purchase. Our independent journalism is not influenced by any advertiser or commercial initiative unless it is clearly marked as sponsored content. As travel products change, please be sure to reconfirm all details and stay up to date with current events to ensure a safe and successful trip.
---