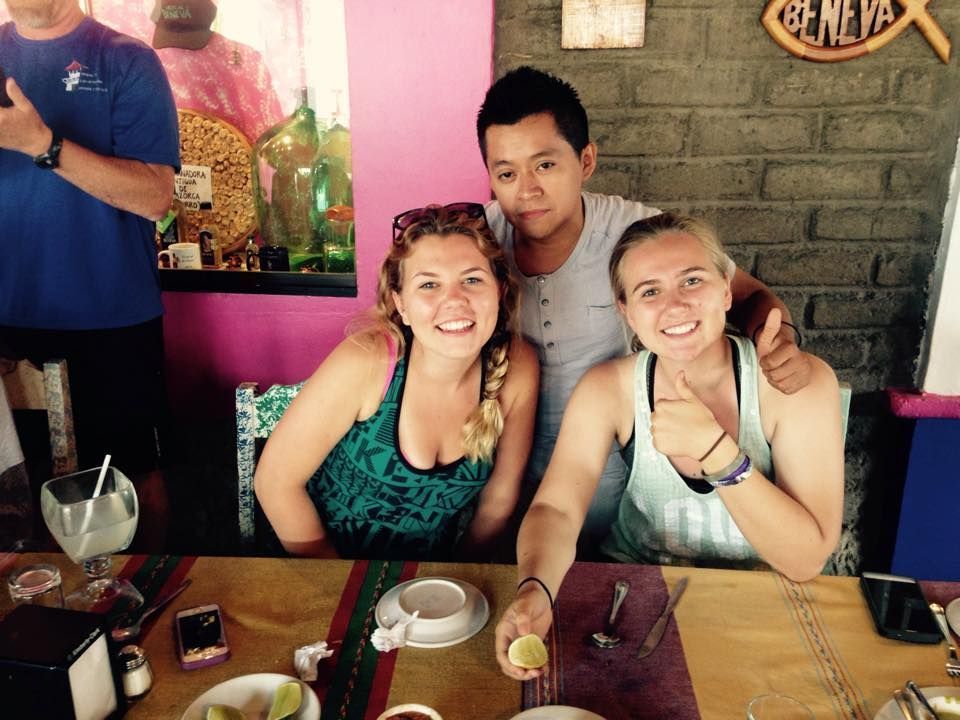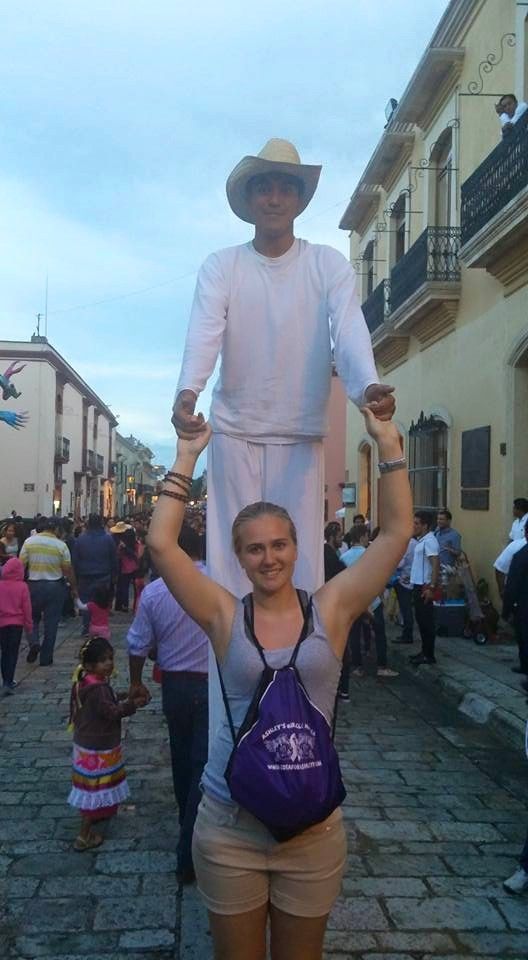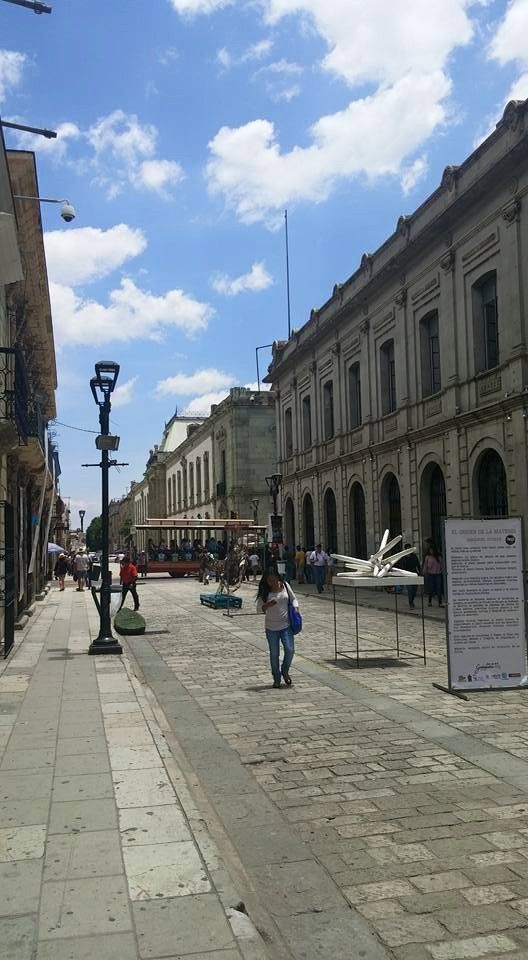 Six hours in a musty, smelly airplane and finally we had arrived. I descended the steep stairs of the AeroMexico plane into the sticky Oaxaca air, and took a deep, solidifying breath in. I made it, and there was no turning back. For twenty-one days I did not have to worry about take-offs, landings, or freak accidents thousands of feet in the air. For the first time in twenty-four hours I rolled my neck and shoulders, stretched, and finally relaxed.
FINALIST 2015 FTF TEEN TRAVEL WRITING SCHOLARSHIP
That was, until we began driving into the city's center, and my surrounds caught up to me. My eyes widened and my face paled as I observed the buildings and walls that laid in crumbled piles on the sidewalks. My stomach churned as I spotted stray dogs, so famished that their ribs showed, even at a distance, and police officers with the same uniform and equipment as the pictures I have seen on the internet of our militia.
It was at this moment, with my classmates speaking English in the seats next to me, still embraced by the American culture, that I realized that everything I thought I knew about this culture that I have studied for four years was completely misrepresented. There are no words to truly depict the state of poverty that I digested in those first ten minutes. That was the only moment that I just thought to myself, "What have I gotten myself into?"
My first week in Mexico I encountered the Santo Domingo church, constructed by the indigenous peoples out of material from their very own ruins, by force of the Spaniards. I was introduced to a family with whom I lived for twenty days and nights, and I was granted only love and hospitality. I learned that a widowed woman, my "mother," could run her own successful insurance company, even in Mexico. I saw the most marvellous sites including Monte Alban and Mitla, two sets of coexisting ruins, and Hierve del Agua, a petrified waterfall. I became green with envy that such beautiful people got to live inside such an incredible history, and then I became red with humiliation when I was informed that many of those people never got to see those magnificent sites because of how lofty the prices are.
My second week in Oaxaca was spent on solo explorations around the Zocalo, which had a more significant impact on me than when I traveled with my group because I did not have English to fall back on. It was the one time of the day that I truly got out of my comfort zone and really saw the culture around me. I noticed little things that I had not before. For example, when a person selling a certain item would ask me to buy it for a price, say 60 pesos, the next person to come up would ask 50. If I still declined the offer, everyone else would divert. I also noticed details about the architecture, like the little carvings in the sides of the buildings, and the difference in shapes of the domes on different churches based on when they were constructed. Most significantly, I bettered my Spanish because I talked to different vendors and asked about their lives, something that took me only a week to do, while when I left America, I would never have considered it!
My third week there was by far the most impactful to my experience. We saw an entirely different culture when we drove to the beach through the mountains. Textbooks and articles do not do justice the backwardness of the mountainous culture in Mexico. From families opening their homes to strangers for bathroom use, for a four peso charge, to plows pulled by donkeys and oxen to children carrying jugs of water on their heads, I was thrown 150 years into the past.
I began questioning my own existence. What did I do in my past life to be so rich? I get to sleep in a bed with a stable roof over my head, eat food without busting my hands to provide it, and go to school free of charge. Why? Why me? It made me realize that I want to do everything I can to get as far as I can, or I am simply wasting my privileges.
Next summer, thanks to this enlightening experience, I hope to leave for Spain for a similar program! There is nothing as powerful and teaching as experiencing another culture first-hand.
http://www.visitmexico.com/en/waterfalls-and-ecotourism-in-oaxaca-mexico
https://en.wikipedia.org/wiki/Church_of_Santo_Domingo_de_Guzm%C3%A1n_(Oaxaca)
http://www.viator.com/tours/Oaxaca/Mitla-and-Monte-Alban-Combo-Tour-from-Oaxaca/d23876-6181FDMITMONT
http://www.uabjo.mx/principal
Dear Reader: This page may contain affiliate links which may earn a commission if you click through and make a purchase. Our independent journalism is not influenced by any advertiser or commercial initiative unless it is clearly marked as sponsored content. As travel products change, please be sure to reconfirm all details and stay up to date with current events to ensure a safe and successful trip.
---