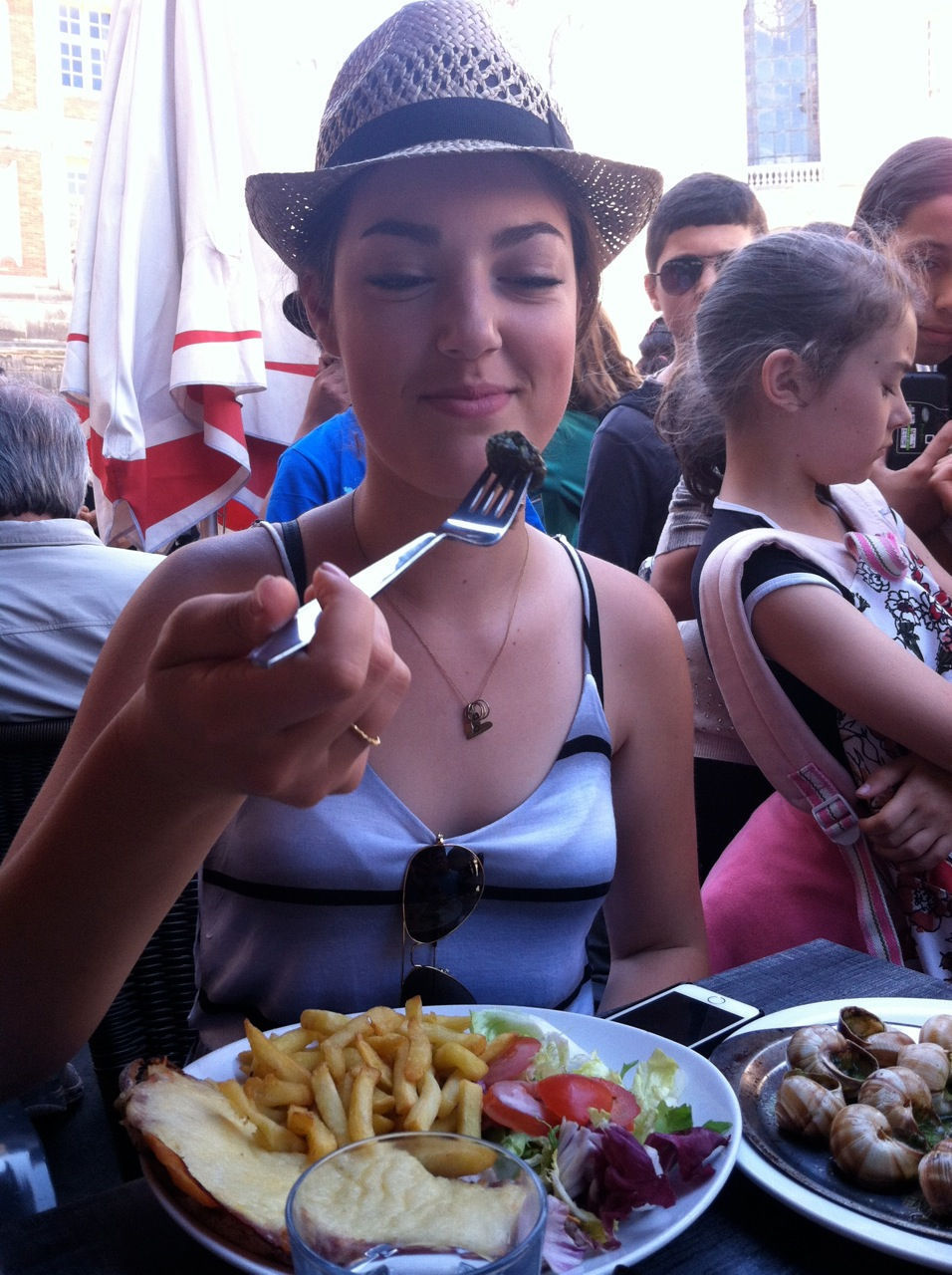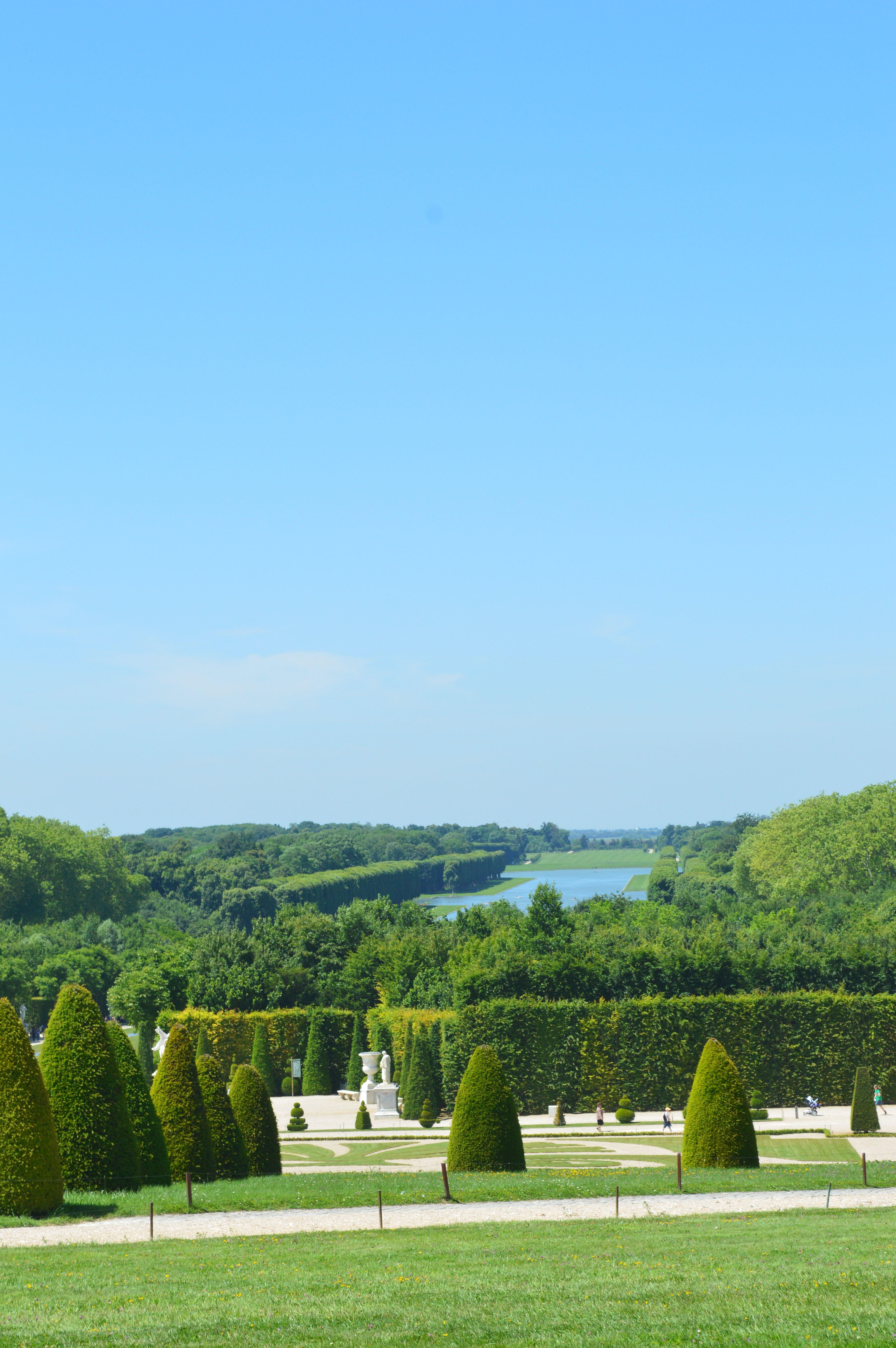 Green. And slimy, too. All nestled in their shells. Anything that is green and slimy belongs in the dirt, not in my mouth, if you ask me. But this green chunk of slug (or should I say escargot?) sat on my fork a healthy distance away from my mouth as I sat in a French restaurant steps away from Versailles last summer.
SEMI-FINALIST 2015 FTF TEEN TRAVEL WRITING SCHOLARSHIP
"C'mon, Kristin! Eat it!" My friends pushed me.
We'd just watched our friend take one for the team and try an escargot since we were all too chicken. I had taken the liberty of feverishly snapping 8 million iPhone pictures, hoping to catch a particularly embarrassing photo of my friend (you're welcome, Dory).
Even though she had swallowed and said it was good, I wasn't exactly eager to put this soggy-ball-of-grass-looking blob down my esophagus. Let's just say I don't exactly ooze with spontaneity when it comes to trying new foods. My gluten sensitivity makes me a bit uneasy about culinary experimentation and the fact that I'm more than comfortable (and downright happy) eating my Qdoba Naked Chicken Burrito with white rice and pinto beans three times a week will tell you that trying new foods isn't really one of my hobbies.
But here I was with this escargot on my fork with my friends strongly pressuring me to just swallow the darn thing. Looking to stall, I saw a group of French elementary students standing nearby waiting for a table.
"C'est bonne?" I asked the young boy in a heavy English accent if it was good.
The look of utter disgust on his face and the subsequent violent shaking of his head didn't quite calm me down. But my friends offered me no choice. So, I put on my metaphorical big girl pants and made sure my glass of water was on-call. Deep breath. As my friends eagerly watched, I slowly brought the fork to my lips and chewed, fully expecting to want nothing more than to spit it right back out. But I kept chewing, and it was…good! Umm…what?! So much so that we ordered them the very next day in Paris, and I ate mine without any water glass assistance.
Shocked. This experience was more than just tasting French delicacies. In a foreign place whether it be the country of France or the state of Kansas, it's easy to keep in routine and stick to the norm. But stepping out of my comfort zone provided some of the best experiences on my European tour from trying new foods to testing out my two years of French walking around the Louvre. While my hours and tears invested into my Advanced Placement European History class definitely helped me appreciate the art and sights I saw, choosing to be a little uncomfortable with my uncultured tongue and my broken French made the experience the crème de la crème.
Dear Reader: This page may contain affiliate links which may earn a commission if you click through and make a purchase. Our independent journalism is not influenced by any advertiser or commercial initiative unless it is clearly marked as sponsored content. As travel products change, please be sure to reconfirm all details and stay up to date with current events to ensure a safe and successful trip.
---