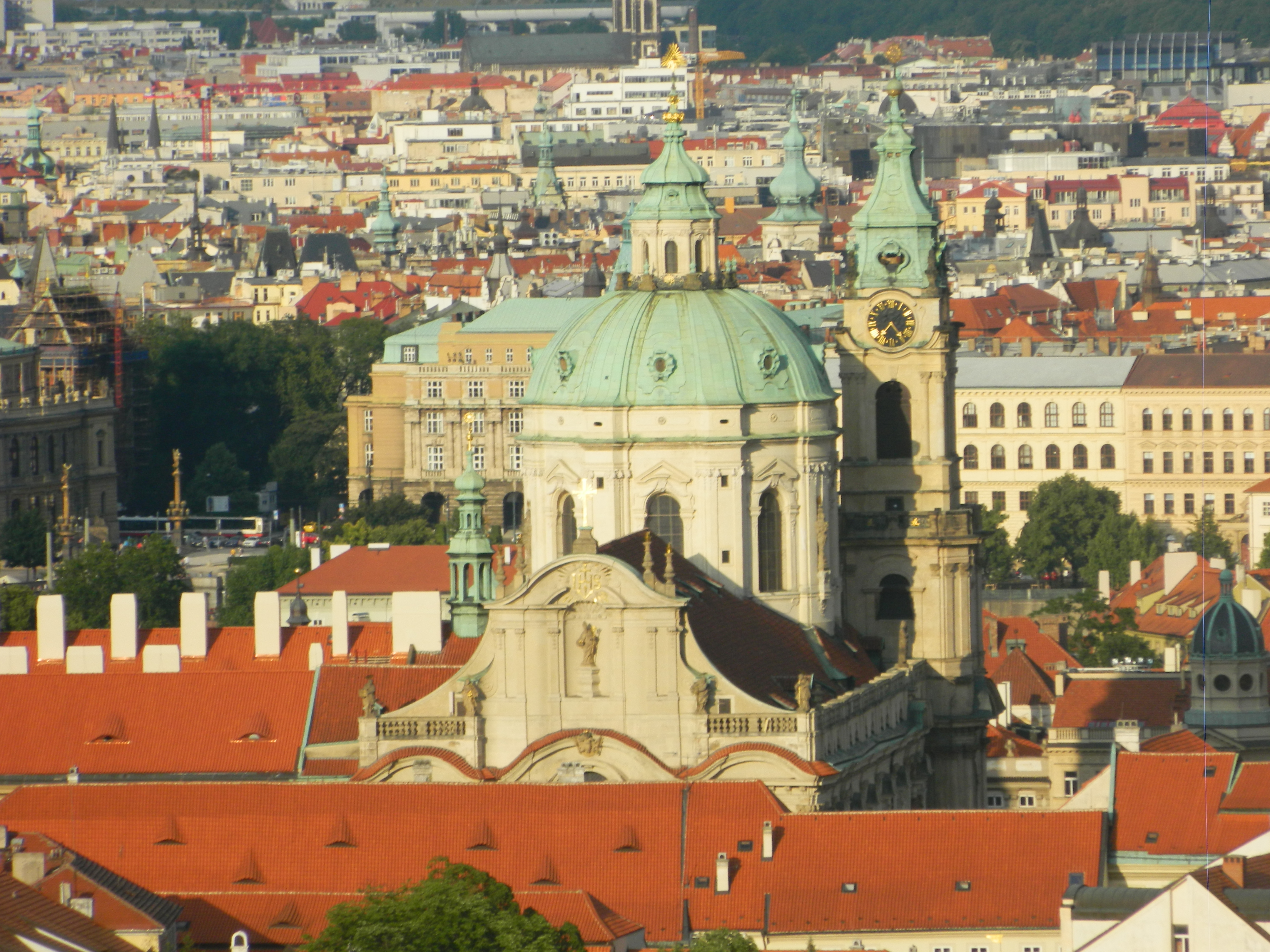 Two words. Air. Sickness. I had attempted to prepare myself for the 14 hour "adventure", but there is no way of knowing how you will handle your first flight. I, obviously, was not doing very well. A ticket mishap had split our family of five into five different seats on five different rows on the plane. For all intents and purposes, I was on my own. I, like most fools, was confident in my ability to remain calm and composed as I boarded the plane at the Atlanta International Airport. Everything had gone exactly as it was laid out in our itinerary, right up until a thunderstorm broke loose on Atlanta. I could feel myself breaking out in a cold sweat even though it was at least 85 degrees inside the plane. For two hours we sat on the tarmac as the plane shook in what seemed like a never-ending torrential downpour. If I hadn't known better, I would have told you Georgia was in the middle of monsoon season. By the time, the rain stopped, and we had begun take off, I was already looking for my complimentary paper bag. Apparently they don't give those out anymore. I had never felt so weak and powerless, completely at the mercy of God and turbulence.
FINALIST 2015 FTF TEEN TRAVEL WRITING SCHOLARSHIP
As I gripped the arm rests, I asked myself why I ever wanted to leave the safety of the earth just to visit Prague, Czech Republic for a school choir trip. Sure we were going to perform in the International Mozart Festival, but what did that really matter if we didn't make it their in one piece!
We mercifully arrived in Prague, after 24 hours, two flights, and a bus ride.
We walked the marble halls of ancient castles, and even more ancient cathedrals. Monuments to the great minds that ruled and conquered, the artists that played and created, the people that worshipped and paid homage.
It is said that of all the places Mozart travelled he loved Prague the most. How would he have mourned for what became of his beautiful city? From 1938 to 1993 the Czech Republic was occupied, first by the Nazis, and then by their "liberators" the Russians. For fifty-five years, it was as if time stood still in this ancient city.
Floating down the Vlatva River, I saw a bright red pole slowly moving back and forth. Steadily it ticks on, rocking slowly back and forth. As we drift closer, I realize it is a metronome. Our guide tells us that prior to the fall of Communism in Eastern Europe a 75 foot statue of Joseph Stalin towered over the city, a constant reminder of their captivity. After the fall of Communism, the statue was destroyed. In its place the metronome was erected, a testament to the strength of a people who had not known freedom for over half a century.
Behind me the other kids continued to laugh and joke, oblivious to the history, the heartbreak. I pitied them, because they saw with their eyes, and yet they failed to feel in their souls the power radiating from these ancient walls.
I realize now what I failed to fully comprehend then, that I left Prague with something far more valuable than the trinkets and treasures packed in my bags. This ancient city had infused part of its essence in me. Reminded of the fortitude of a nation thousands of years in the making, I boarded the plane back to the States with a new found strength. Not once did I feel the need to look for a paper bag.
Dear Reader: This page may contain affiliate links which may earn a commission if you click through and make a purchase. Our independent journalism is not influenced by any advertiser or commercial initiative unless it is clearly marked as sponsored content. As travel products change, please be sure to reconfirm all details and stay up to date with current events to ensure a safe and successful trip.
---