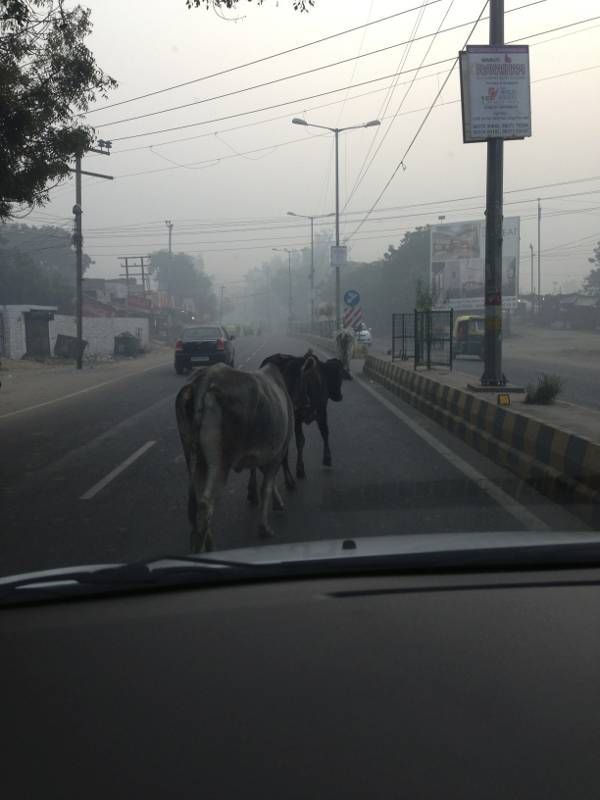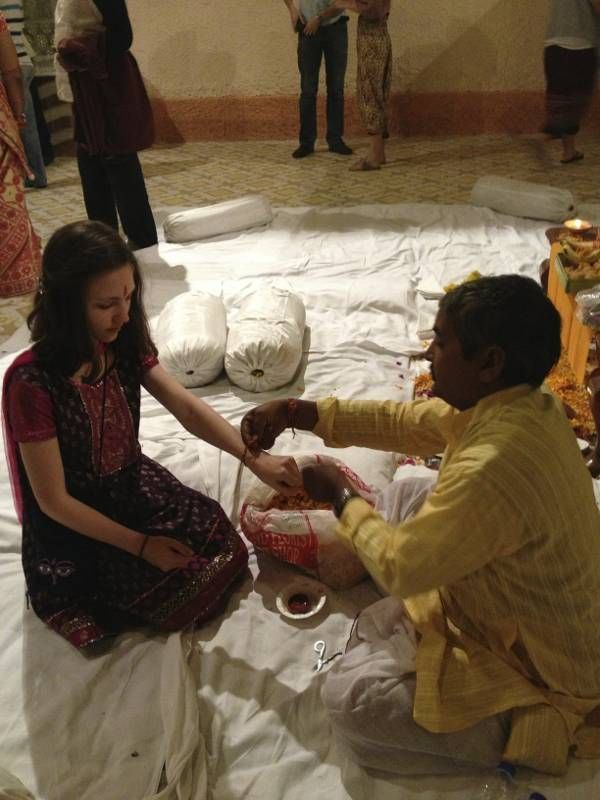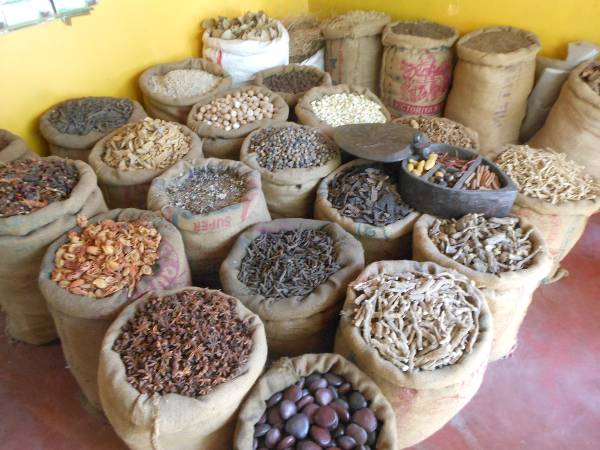 Steam rises from an open air cauldron; wafting sweet and spicy aromas around the air, fighting to mask each other. A dark curly haired man sits cross-legged on a layout of blankets, laden with baskets. They're filled with slightly browning bananas, large melons, and other fruits I can't put a name to. I look into the man's eyes but he's staring off into space. I imagine he is thinking of sending his child off to school this morning, kissing his wife goodbye, longing for another evening with his family. Not even three feet over sits an older women, her snowy hair peeking out behind a sea blue scarf, protecting her from the sun. Wooden bowls in front of her brim with seeds, nuts, spices, and brightly colored red dyes. I walk past trying to catch her, and she meets my eyes. She smiles back at me without showing her teeth, but it lights up her eyes and the lines on her face disappear. That millisecond of interaction brings me utter delight.
HONORABLE MENTION 2015 FTF TEEN TRAVEL WRITING SCHOLARSHIP
Excessive exhaust is emitted from a motorcycle carrying 4 people; a young man, followed by a woman robed in a sari and two children about 7 or 8. A bucket hangs off the back. I look harder. Tufts of hair pop out, followed a pair of brilliant blue eyes. The baby folds down its bottom lip and drools out the bucket. The rules of the road have no place in this town and the street's dividing lines are merely suggestions. To my right a cow jaunts leisurely in front of line of cars; no care for the traffic it is sure to elicit. I feel no fear as I cross the street, my life literally on the line, rendering crosswalks and streetlights useless.
Two lanky women walk slowly and with ease, from around the corner. I blink, thinking it is a trick of the light. No, the woman on the left is in fact wearing an electric pink and dandelion yellow sari. A mismatch of colors, embellished with swirling patterns paired with bangles trailing up her arms leaving one dizzy and faint. Her skin complemented the attire, her grape green eyes brought out the color, and the flow of ebony hair falling over her shoulders pulled it all together into a masterpiece as I had never seen before. I think back to my home in Lexington, Massachusetts and I can count the number of people who would be able to pull this off by making a circle with my thumb and index finger.
Continuing down the street, the sign hanging from a dingy door welcomes us into the jewelery store. The tables are covered with diyas still dripping in oil from Diwali and facing south in the hopes of prosperity for the business. My aunts introduce themselves to the clerk and ask for the necklace given to a women when married. "Mangalsutras!" The man tells us and promptly brings two out from behind the counter; gorgeous gold and red beads with a pendent hanging at the bottom. I watch as they put the necklaces around each others necks and the message passes between their smiles, told through their eyes. Memories just minutes old flash before my eyes; the old woman, the baby's fearless yet wild eyes, the beauty and color amongst the dust and dirt. Just one street in the middle of Jaipur, India, has given me a myriad of small, priceless moments, painted permanently inside my head. They serve as a reminder to suck out all I can from life's infinite and remarkable beauty.

Dear Reader: This page may contain affiliate links which may earn a commission if you click through and make a purchase. Our independent journalism is not influenced by any advertiser or commercial initiative unless it is clearly marked as sponsored content. As travel products change, please be sure to reconfirm all details and stay up to date with current events to ensure a safe and successful trip.
---