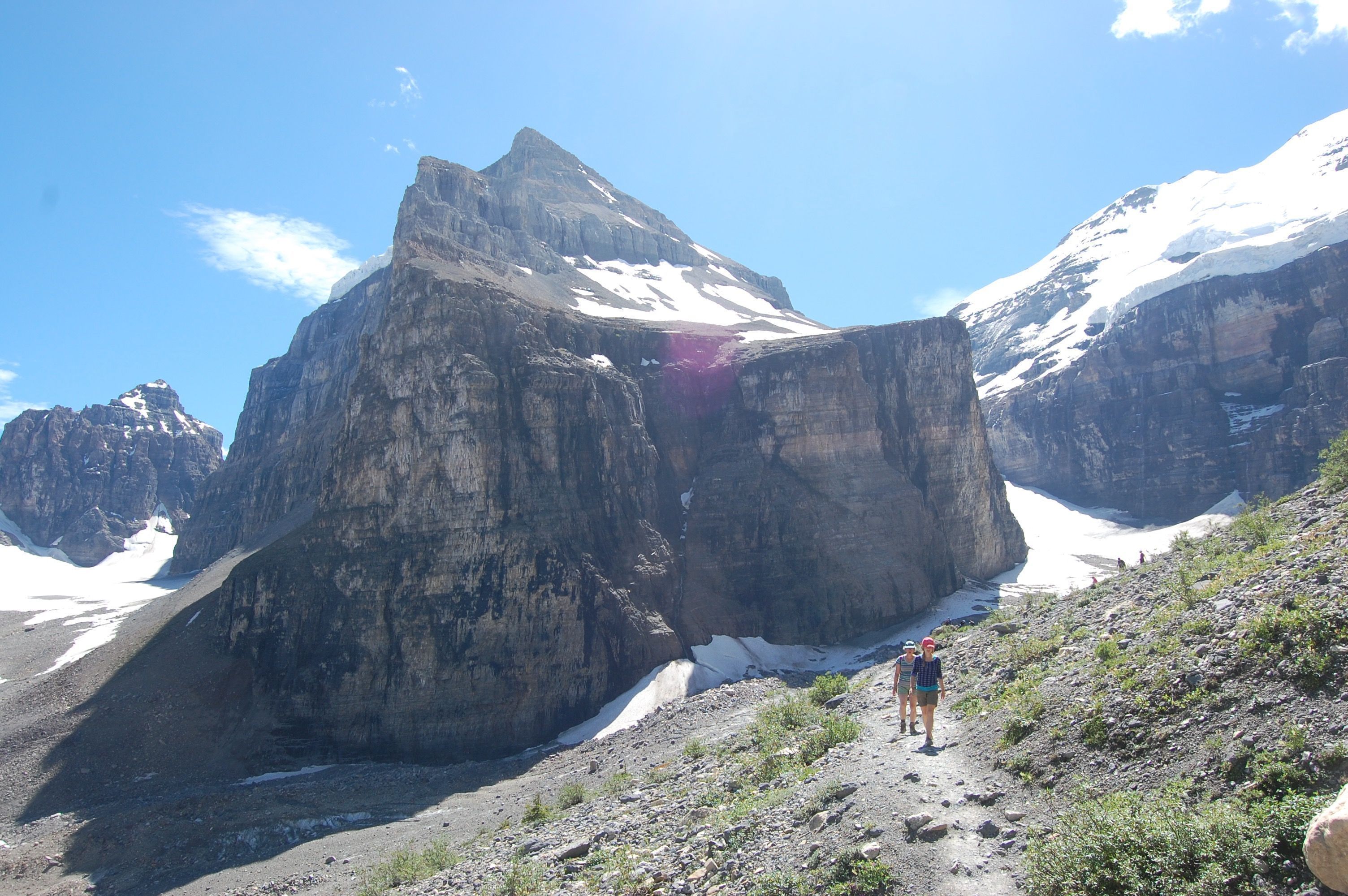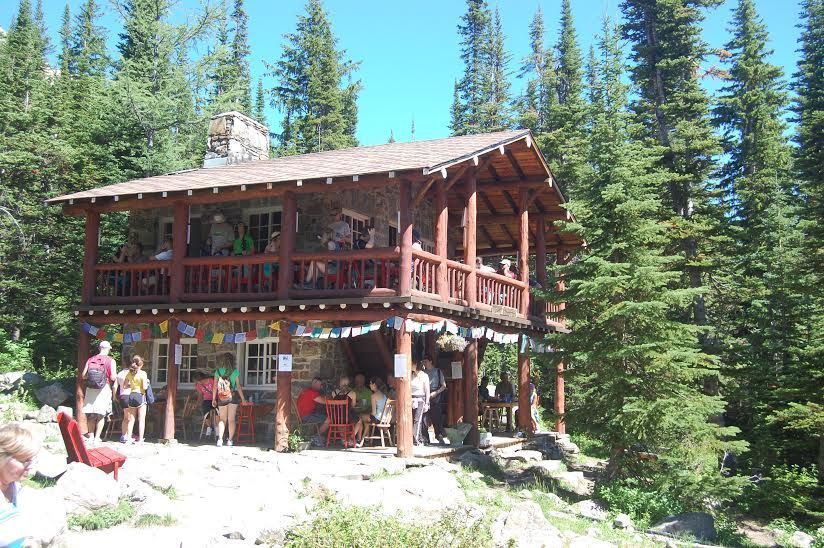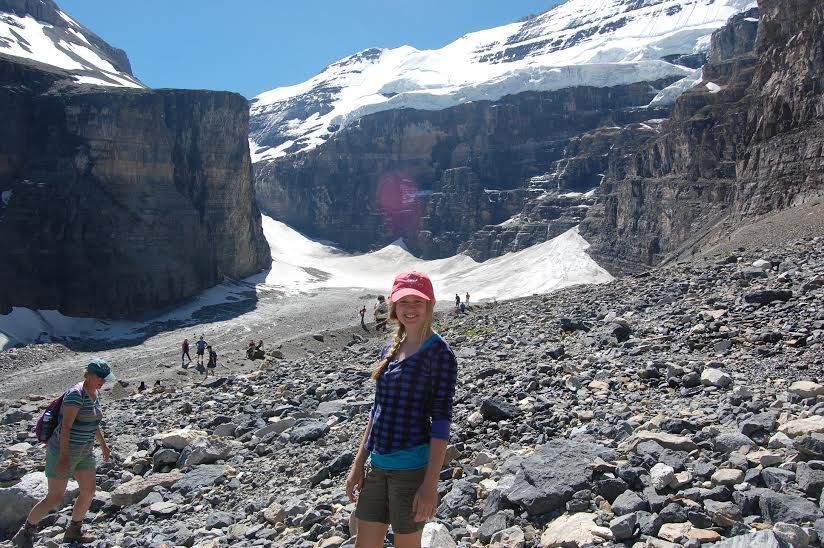 Lake Louise glistened brighter and bluer than the clear sky above it. The glacier fed body of water was framed by majestic snow capped mountains, and in the distance I could see the great Victoria Glacier. All along the rim of this beautiful scene were young newlyweds posing for pictures, families with screaming toddlers, elderly couples holding hands and everything in between. My family and I steadily moved through the crowd's commotion until we found the trail that would lead us to the Plain of Six Glaciers Tea House, which would require a 5.5k hike along the shoreland and up the side of Mt. Victoria.
SEMI-FINALIST 2015 FTF TEEN TRAVEL WRITING SCHOLARSHIP
The shouts and laughter behind us slowly faded away and was replaced with quiet as we walked up the path. This sudden absence of human made sound made me uncomfortable at first. Where was the roar of the highway? The sirens? The lawnmowers? Although we were only half an hour away from the bustle of Lake Louise below, I felt completely isolated. And that's when I began to hear it. There was a whisper above my head, and I looked up to see the leaves swaying back and forth. Then I noticed that the birds were chiming in as well, singing to one another, a hum from the foliage and a trunk's moans harmonizing with them. Everything around me was alive and I was there with it, adding to this beautiful symphony with every footfall and breath.
"We're here!" I jumped at my mother's voice. It sounded foreign now among the trees that I had been listening to for the past hour. I looked ahead and saw a log cabin two stories high and swollen with people. As we neared, my stomach gurgled; I hadn't realized I was so hungry until I saw the plates of food in front of all those other tired hikers. Soon I had a slice of chocolate cake in front of me, the size of which would normally have required at least two people to finish it. Instead it disappeared quickly into my stomach before my parents even had a chance to ask for a bite. I remained sitting, waiting for my mom to finish her piece of pie, and listened to the diverse range of accents, dialects, and languages around me. I was filled once again with the feeling I had experienced on the hike here. The german words to my left, the french to my right, they made up another melody that soared with the stream nearby and I smiled because I was part of this grand composition too.
When we were done eating I followed my father up the slope past the tea house. The greenery quickly disappeared and our feet crunched over the barren rock of the marrain left by the glaciers. We stood side by side, soaking in the view of Lake Louise in the distance and watching other people walk this way and that when suddenly quiet descended upon everyone. It was as if a conductor had held his hand up to hush our conversing and the forest's soundtrack. All heads turned towards the peak of Mt. Victoria and we watched in awe as a huge section of the glacier above plummeted through the air, a grand arc of white gracefully falling to the ground a mile below it. I had never experienced such a complete silence in all of my life. Then the conductor waved his hand again and a bird chirped, a tree creaked, the leaves swayed, I breathed.
Dear Reader: This page may contain affiliate links which may earn a commission if you click through and make a purchase. Our independent journalism is not influenced by any advertiser or commercial initiative unless it is clearly marked as sponsored content. As travel products change, please be sure to reconfirm all details and stay up to date with current events to ensure a safe and successful trip.
---