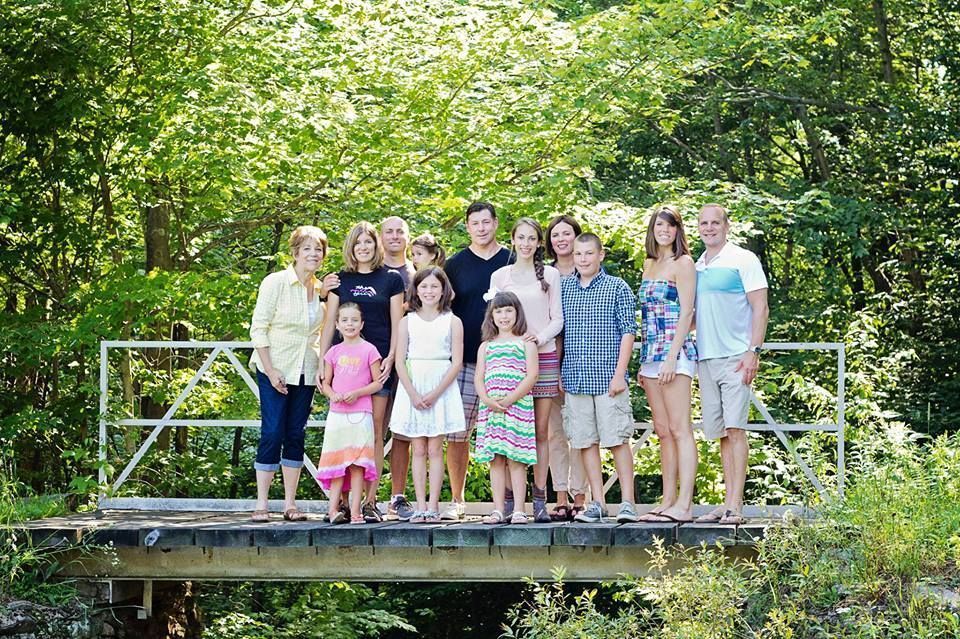 When I heaved myself onto the dock, I was tinted yellow. I was also slightly oily, with subtle odors of mud and sulfur. I grinned at my reflection and breathed deeply, inebriated by the scent of crisp mountain air tainted by pond water which dripped from my eyelashes onto my nose. With goosebumps peppering my bare appendages and fingernails turned a shade of lavender-blue, I bent my knees before bursting into the foul-scented abyss, surging to the bottom. Cattails and algae blooms quivered in the wake of impact.
FINALIST 2015 FTF TEEN TRAVEL WRITING SCHOLARSHIP
In our living room hangs a print of a painting of a pond, painted by a painter who presumably never swam in a pond, based on the preposterously idealistic portrayal of the pond in the painting. The particular pond that I swam in during our family vacation three summers ago was smooth at the surface, surrounded by an outskirt of perennial grasses, bluets, and cattails. Most likely, these surface aesthetics are what inspire the stereotypical pond painting. One can imagine a Claude Monet or Jasper Cropsey sitting reservedly at the edge of the pond, squinting pointedly at a ripple on the surface or the sheen of a grass blade before replicating the sight with delicate brushes on a butter-smooth canvas. The experience of actually swimming in a pond, however – the shock of the initial plunge, coupled with the sheen of algae and mud that coats the legs – is a sensation foreign to the painters who saw, but perhaps did not swim in, the ponds that now decorate the walls of our parlors and entryways. Pond swimming is an experience engrained in reverie – in the reminiscences of summers past and the stories told by grandparents of family vacations before our time.
Such stories inspired our trek to the Appalachian Mountains in July of 2013. My dad had vacationed there as a child with my grandmother and a slew of aunts and uncles. He was eager to show us the trails he had hiked, the shed in which he had eaten bologna on Wonder Bread, and of course, the musty pond he had swam in. Upon arrival, my mom, three younger siblings and I were excited, albeit slightly hesitant, to enter the ramshackle log cabin that served as the grand chandelier to an even grander hall of woods, swamps, ponds, and questionably engineered footbridges. The first night, we heard the pond, but we could not see it. Croaks, screeches, and whistles reverberated within the creaky cabin walls. The pond was merely a dark, ominous mass outside my window, sparkling under the glint of fireflies.
Yet as fireflies rescinded into their lairs, the water emerged from its nocturnal sheath. I woke to a tiny pond, a water mass glorified and made wholly tangible through my father's remembrances and now, my own eyes. I wriggled into a swimsuit and slipped out the door with light feet. It was a quiet morning to create my own memory.
I did not fish, nor boat, nor eat bologna while watching water bugs flit across the pond's surface. Instead, I swam. On the dock, I knelt down and swept my left arm through the water. Minuscule fish and tendrils of grass twirled like ribbons, inviting me closer. Upon entry, I felt the chill and the grime and the surface ripples with my entire body. With every stroke, I moved further from the dock, and a sense of sweet, undisturbed solitude intensified. A memory was cultivated that I would one day share with siblings, children, grandchildren. Yet in that moment, the pond was not anyone else's memory but my own.
Dear Reader: This page may contain affiliate links which may earn a commission if you click through and make a purchase. Our independent journalism is not influenced by any advertiser or commercial initiative unless it is clearly marked as sponsored content. As travel products change, please be sure to reconfirm all details and stay up to date with current events to ensure a safe and successful trip.
---