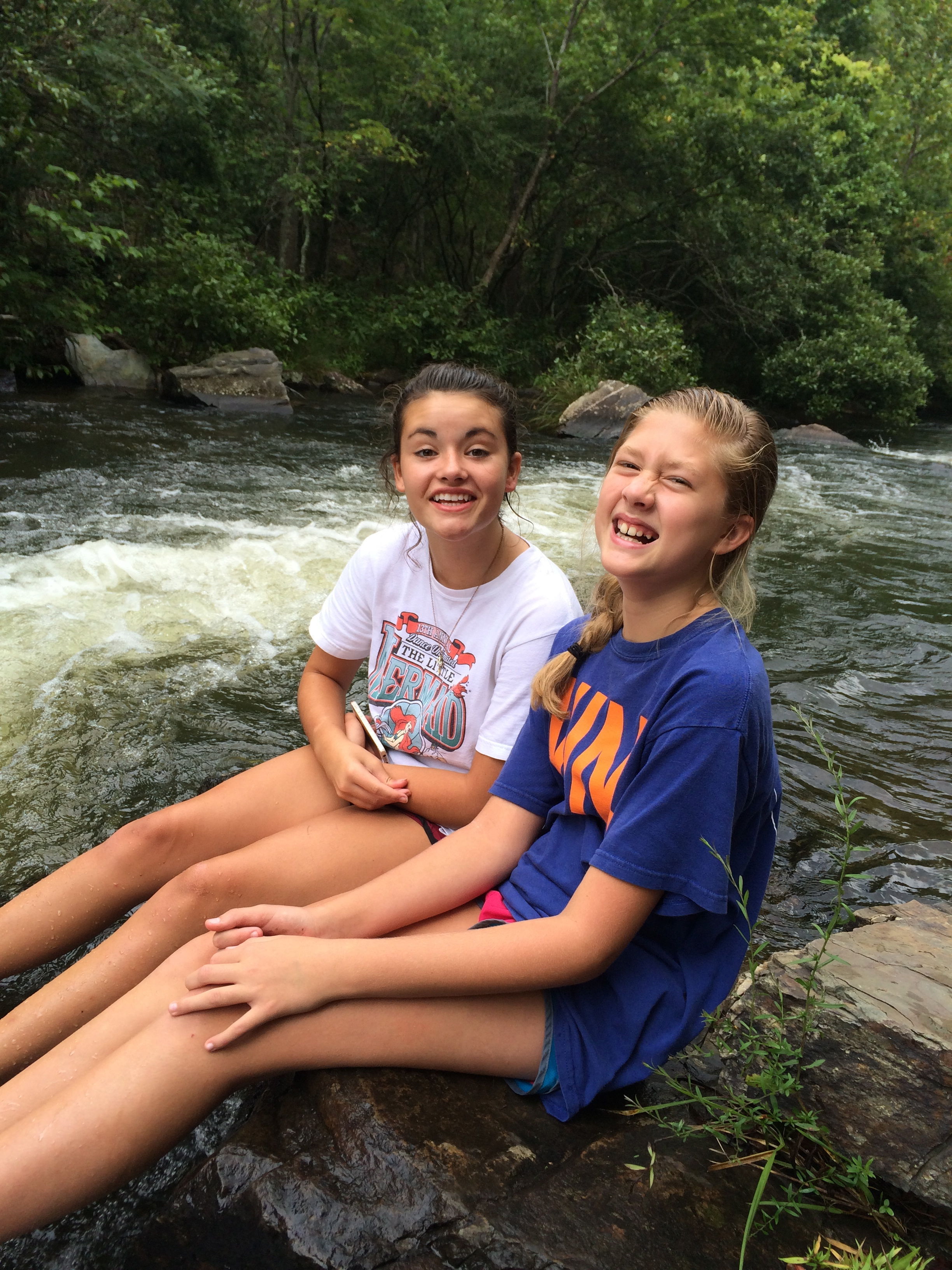 My parents were singing to old rock songs on the radio. My younger sister Emma and friends Rose and Ella were in the back seat with me laughing at ridiculous pictures on Instagram.
"Look at the landscape!" Emma said, pointing out.
"No more city," said Rose.
"Mountains!" I shouted.
Rose hastily pulled out her sketchpad to capture the endless mountains against the pre-dusk sky.
Mom turned around and said, "We're here!" Here meant Broken Bow, Oklahoma in the Ouachita Mountains. Mom loved the Oklahoma sky.
SEMI-FINALIST 2015 FTF TEEN TRAVEL WRITING SCHOLARSHIP
The sky was just starting to burst into streaks of purple, pink, orange and crimson like watercolors running across a page. Just then I caught a glimpse of Mom smiling. My heart was happy. I knew this trip was going to be special.
Soon we arrived at our cabin in the deep woods. By now a thick blanket of darkness had descended over the cabin. Nighttime was very different here. No constant glow from streetlights or distant rumbling of traffic. I looked deeply into the night sky, feeling weightless. The billions of twinkling stars began to wink at me. I took in a deep breath, detecting hints of cedar. A cool breeze whistled through the towering pines. I was very glad to be here.
Soon bacon summoned us from our sleep.
"Breakfast! We leave for the Lower Mountain Fork in thirty," Dad announced.
We ate, slathered sunscreen and poured ourselves into the SUV in record time.
From the put-in, we pushed off into the glistening water, carefully navigating a rock garden headed to open water. I looked back to see my parents struggling to keep their canoe straight. Drifting, I enjoyed watching them figure it out. I was reminded of Mom's frequent musing that sharing a canoe was better than marriage counseling. I dipped my hand in the cool water, lazily watching the loblolly pines scroll by. A red-tailed hawk circled overhead. Further down river we came to minor rapids indicating the small falls ahead.
Sometime before lunch, a group of young boys with the distinct look of Boy Scouts had appeared in the distance ahead of me. By now, I had watched them one-by-one disappear over the cascade. Approaching the crest, the increasing current fought me for control. Soon I was at its mercy, sideways, and then the dreaded backwards. I braced my oar across my kayak and held on for dear life. Before I knew it, I had capsized, my screams now muffled by the water. Nearly simultaneously, arms reached around me and forced me to stand in the waist high water. A gentle shove sent my kayak back to me. With the precision of training, my young rescuers waddled off to the shade like a gaggle of geese. Standing there dripping, I felt the sting of embarrassment wash over me. I wanted to hide in the water. Suddenly, I heard clapping.
"Epic!" Squealed Emma.
"Nice going, Little Mermaid!" Dad chided playfully.
Rose's kayak gently approached, our eyes met and we erupted in peels of laughter. "Thank goodness they really are prepared," she joked.
Gathered around the fire pit that evening, we recounted our river adventure. We spoke with anticipation about hiking inside Beaver's Bend State Park (http://www.stateparks.com/beavers_bend.html)the next day. Absentmindedly playing with the sticky marshmallow residue on my fingers I studied each of the faces I loved dearly in the glow of the firelight. I imagined us years from now, retelling the tale of my spill over Presbyterian Falls. I learned a great lesson that day…even the experienced will be humbled!
Dear Reader: This page may contain affiliate links which may earn a commission if you click through and make a purchase. Our independent journalism is not influenced by any advertiser or commercial initiative unless it is clearly marked as sponsored content. As travel products change, please be sure to reconfirm all details and stay up to date with current events to ensure a safe and successful trip.
---