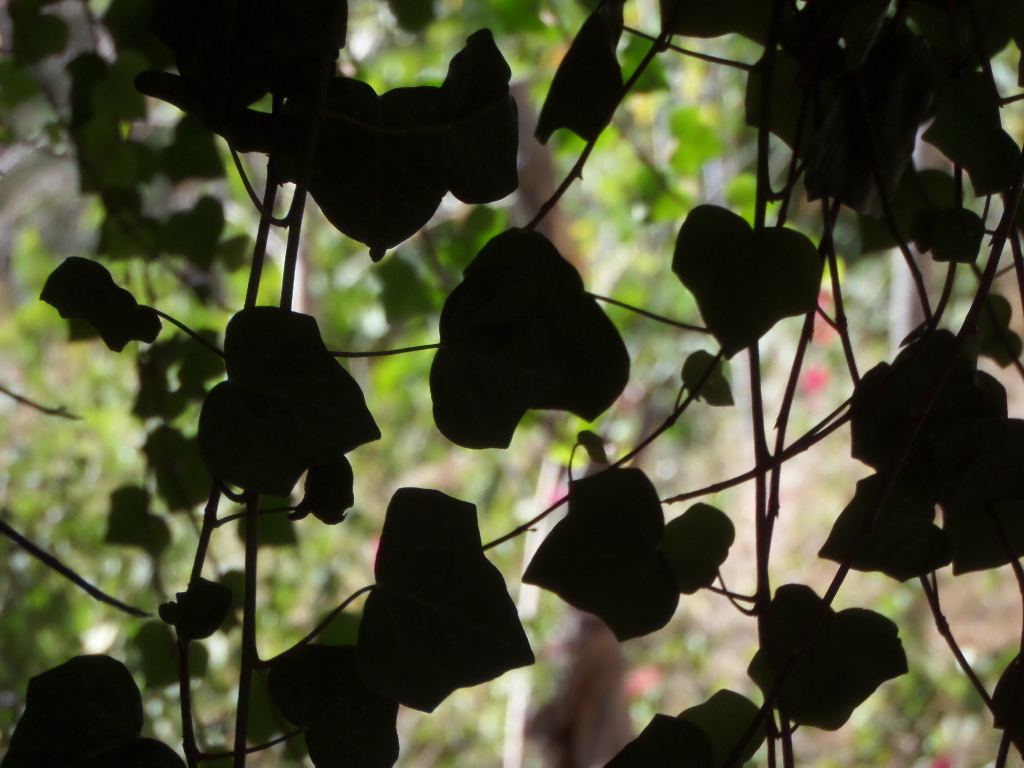 It is early in the morning, and my eyes remain closed. The room is small, antique, made of solid rock, dark and cold, but filled with the life of my family. My mother quickly comes to the small bed me and my sister share. Her warm, plump, comforting hands wake me. She quickly tells me in a very stern and harsh Spanish, "Get up quickly and get ready. We are going to see an old family friend of ours. Come on! Get up!".
Our family quickly gets ready and mount into my father's rather old, but well maintained blue Ford. After many miles, the crowded streets filled with consumers and merchants disappears. The blue Ford is surrounded by a desolate dirt road and long fields of nopales, a staple in Mexican cuisine. My mother comments on the green ripeness of the nopales, and how she wants to stop the car and pick some and cook them for us. Her comments make us all burst into an anthem of laughter. Listening to her comments about the nopales' ripeness made me wonder on our final destination.
It was the first time that I had been so far away from the modern world. There were no stores, no merchants, no crowded streets, no light posts, no clear road. The blue Ford was surrounded by the depths of nature. It was not a national park, nor a tourist site, but it was simply: nature. The deep hue of green was unnatural to me. The green had a depth that it is very difficult to describe. All that can be said of the deep green color of the surrounding plants is that my eyes were extremely captivated by its color. My eyes wondered nowhere else, my eyes stayed glued to the window that revealed a distant world to me. While my eyes drowned in the depths of green scenery surrounding the blue Ford, my mother disrupts my captivation and announced that we had arrived. The blue Ford continues driving and my ears tune in to the sound of scratching. The blue Ford is being attacked by small, but strong, stern, lively trees. These are the trees we came to visit. These trees that attacked our car with its delicate branches, bear the fruit of guavas.
Finally, the blue Ford is able to rest. It is has done its difficult job of climbing a harsh and unmarked road for its passengers, and lays to rest next to a towering tree that provides shade to the old, but well maintained vehicle. Our family walks towards a small, ancient, but strongly built home. Immediately my senses indicate to me that this place welcomes me. My father calls my attention to a small, dimly lit room, housing a very aged man. I greet the aged man and suddenly my father tells me to explore the vast playground of nature, but not to go too far from the residence.
Beautiful memories of crisp, clear, greenness were recorded. Meeting this beautiful land allowed me to live out the fantasies of my childhood book, The Secret Garden. There is a particular place in this vast land that resembled a playground. I call this particular place, The Secret Garden because it resembles the garden of my childhood book. The small playground is sown into my memory. I await the day of my return. I anticipate the day that I can enter the small playground and my face is brushed delicately by the draping, thin, soft light green vines and my tongue is greeted by the sweet, succulent, soft insides of a guava.
Dear Reader: This page may contain affiliate links which may earn a commission if you click through and make a purchase. Our independent journalism is not influenced by any advertiser or commercial initiative unless it is clearly marked as sponsored content. As travel products change, please be sure to reconfirm all details and stay up to date with current events to ensure a safe and successful trip.
---