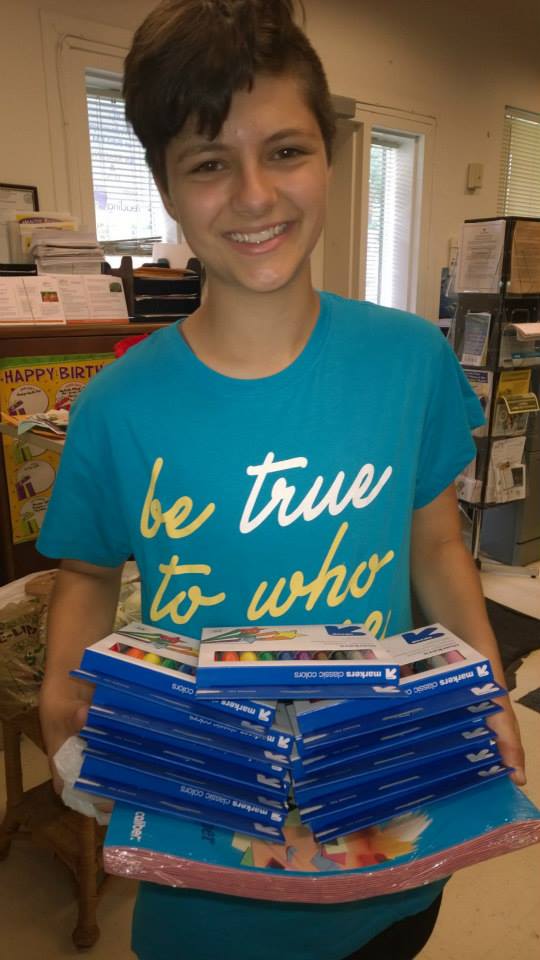 When people think about visiting DC, they create an impressionist painting characterized by swirling shades of patriotism: dashes of museums crowded with artifacts, towering monuments, and ribbons of ethnic restaurants mingling with office spaces.
This is the big picture. This is what we put on postcards and in picture frames.
The smaller picture is much uglier. A disabled veteran struggles to dream as he sleeps on the rough pavement. A few streets over generations of families squeeze into decrepit public housing. This is what we delete from our cameras and memories.
Every summer I experience this side of the city when I attend a camp hosted by the Dreamdog Foundation. It focuses on community service in the DC area, and writing. The DC I experience isn't a tourist attraction. Rather, it is a naturalistic smorgasbord of humanity.
My favorite place to volunteer is the Ruby Tucker Center. It is located in the heart of Alexandria and provides numerous services for the less fortunate. Last year we visited their day care center to do arts and crafts. The revolutionary moment stills dances through my mind in present tense.
Our counselor, Rainey, gives us art supplies. Immediately, the kids flock to us and latch on. One camper has three children scrambling for the prize of sitting on her shoulders. Another is already leading a line of girls awaiting piggy back rides. Amidst the chaos I find a partner of my own. Her name is Jasmine and she wants to get right down to business. I hand her the box of crayons she is grasping for.
She sits on my lap and begins her masterpiece. It starts off with a copious amount of glitter that takes the shape of a princess ensnared in an ivory tower. Emerging from the center of a cloud is Jasmine herself, clutching the edge of a magic carpet and ready to save the day. I label it for display in my mind.
SELF PORTRAIT: Jasmine. The Hero. Crayons on printer paper. 11 x 8 in.
Finally, she traces the outline of the sun in the corner of the paper and gingerly fills it in. The golden image forms slowly as if the colors were honey dripping sweetly from a spoon.
And then it happens.
The girl sitting beside her nudges her in the way that the moon nudges the tide.
"How do you do that?" She asks, gesturing towards the explosions of color.
"Like this," Jasmine offers, leaning over and guiding her friend's hand to form shapes of faces and stars.
Soon, the entire table shifts into her orbit. Questions explode like supernovas from her curious classmates.
How did you make the fabric of the dress flow? What colors did you use for the sky? How did you draw the clouds?
And suddenly a child was not just a child– she became a paint palette coursing with potential energy.
The famous expressionist painter Van Gogh is known for his work featuring impasto — a method of painting in which paint is applied thickly. Later in his career he discovered that it was more satisfying to forgo the entire nuisance of brushes and apply the acrylic paint thickly with his own weathered hands.
We spend too much time trying to be faded watercolors when we really are bold acrylic paints designed to be applied with the bare hands of joy. On this trip, I learned that travel isn't just about visiting a location on a map. It's about forming connections with your temporary community and experiencing the moment unbridled. It's about learning to live impasto.
Dear Reader: This page may contain affiliate links which may earn a commission if you click through and make a purchase. Our independent journalism is not influenced by any advertiser or commercial initiative unless it is clearly marked as sponsored content. As travel products change, please be sure to reconfirm all details and stay up to date with current events to ensure a safe and successful trip.
---