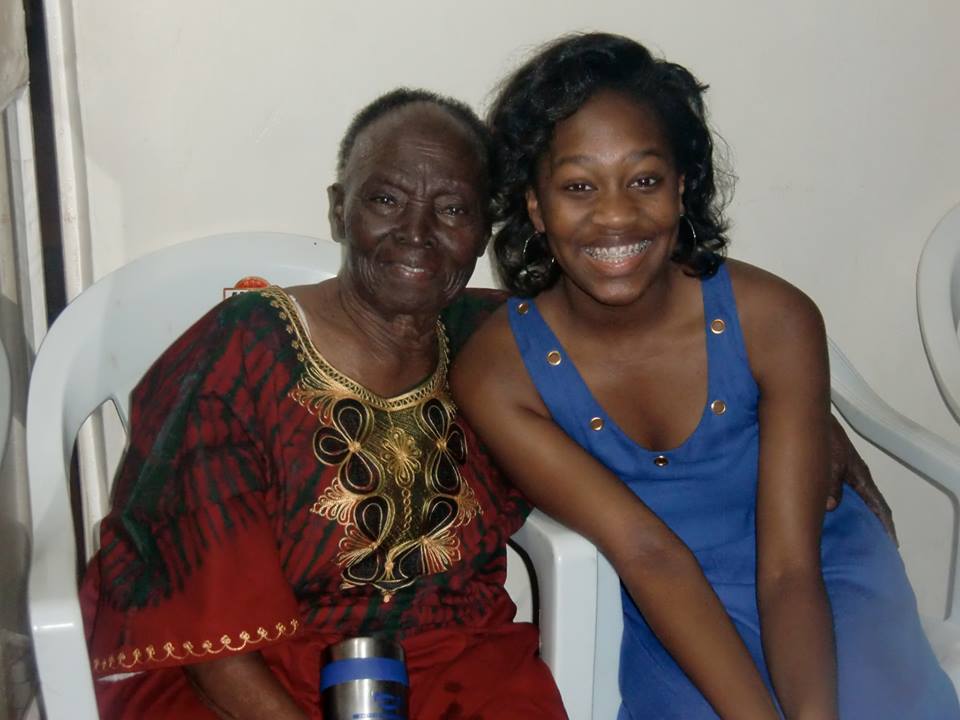 "You're just different. You look like us, and your family is from here, but you're so American," Marilyn told me for the twentieth time. I understood well enough that being first generation American set me apart, but going to the most prestigious boarding school in Kampala, Uganda and trying to fit in with kids my age was another battle.
Being Bellevue born, with Ugandan parents teaching me African ways in an American society gave me an interesting upbringing. I was like a cougar being raised in a lion enclosure. My parents wanted to further that by having me travel to Uganda for the third time and become independent in a foreign place. Six weeks at King's College Budo were more than a culture shock; they were a different world.
Stepping off the plane at Entebbe Airport was surreal. I breathed in the dusty, earthy smell of the Motherland. I looked over at my mother and she smiled a smile I hadn't seen in such a long time. She told me she was finally home. Although I felt like I was on vacation, I knew deep down that I was home too, because my roots were in Kampala, Uganda, not Bellevue, Washington.
Being first generation American was something I had gotten used to as a little girl. I never knew however that my peers didn't have to go through the same experiences. I started travelling to Uganda at the age of 3. Visiting my grandparents, the villages, and learning Luganda came with the territory. Growing up in an African household here in Bellevue was normal. Every time I went to Uganda however, I still felt the culture shock as if I'd never been there in my life.
When I finally got settled in at King's College Budo, I didn't know how to conduct myself, and had nobody to help me through the process of becoming socialized. I immediately picked up on the differences between schools in Kampala and schools in Bellevue. The curriculum at Budo was not interactive; the only thing required was to take notes and take tests. I had to get used to waking up at 5:30am without electronics, attend my classes, and be in bed by 10:30pm. Because I've been accustomed to waking up and coming home to my mom, watching television, doing homework and eating without designated times, I felt very homesick at Budo. Interactions with my peers made my isolation worse. I was constantly sized up, negatively talked about in Luganda, which I'm fluent in, and criticized for having westernized values.
As the weeks went by, I met a girl named Sheila who helped integrate me into the Ugandan boarding school culture and enabled me to wear my second set of cultural binoculars and learn more about the Ugandan culture through the eyes of fellow teenagers. Sheila got to know me Also, the school system I've been raised in taught me to work exceptionally hard and use the fact that I'm both Ugandan and American to my advantage with my worldly perspectives that my peers in Bellevue didn't have. I finally realized that this was exactly the reason why I travelled all the way to Uganda, to learn more about myself and others.
Once I returned to Bellevue, I saw the amount of resources I had access to. I also realized that just because my roots are in Uganda, doesn't mean that by default I would be treated as an equal and understand all the societal norms. I finally learned firsthand that travelling opens one's mind up to new experiences, physically and mentally, and cultures a person. Being able to say that I'm not only from a certain country, but I've been there and experienced pieces of that culture that many others cannot attest to humbles me and gives me the authority to speak on those experiences. I am extremely grateful that my family is from Uganda, and that my parents decided early on that I would not be ignorant about the beautiful country I've come from.
Dear Reader: This page may contain affiliate links which may earn a commission if you click through and make a purchase. Our independent journalism is not influenced by any advertiser or commercial initiative unless it is clearly marked as sponsored content. As travel products change, please be sure to reconfirm all details and stay up to date with current events to ensure a safe and successful trip.
---