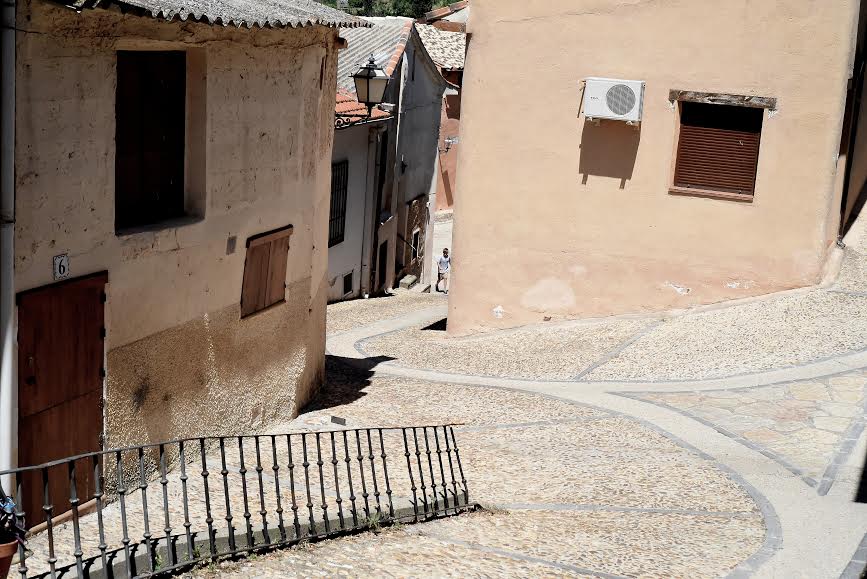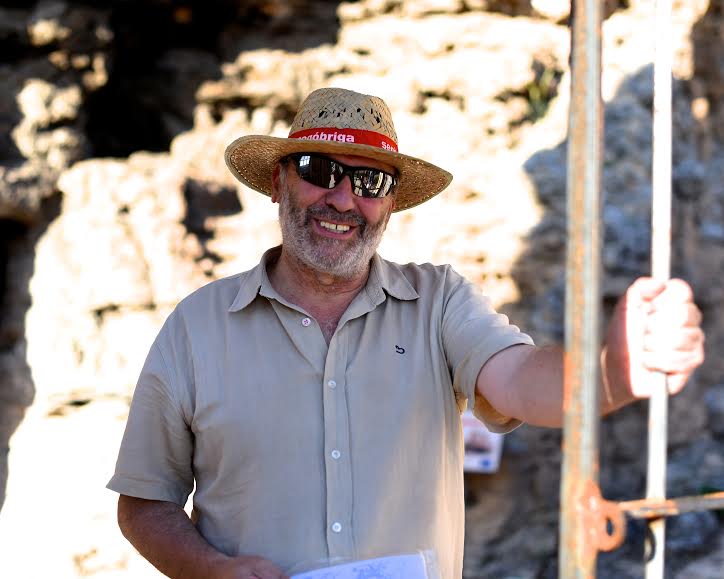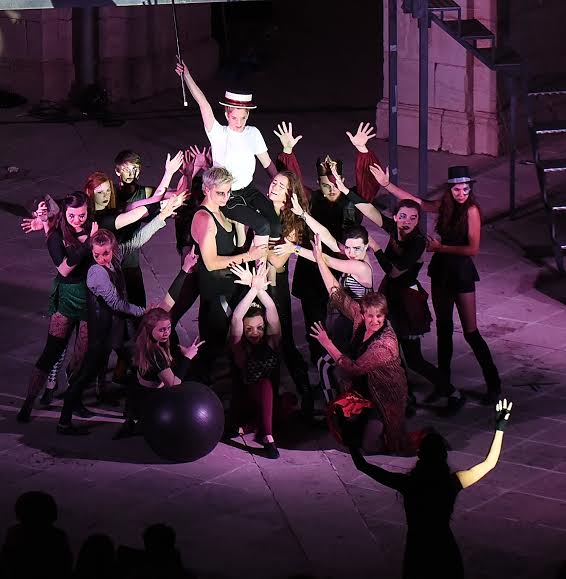 He was probably in his late twenties when he died. He was a Christian monk and a member of the Knights Templars of the order of Calatrava. He slept in his armor and he rarely bathed. Let's call him Rodrigo. Next to him lay a pregnant lady and another man with a fist-sized piece of iron in his chest. We first met Rodrigo after digging for five days at the archaeological site in the Castle of Zorita de Los Canes, as part of American Foreign Academic Research. AFAR, which was created by archaeologist Mat Saunders, is the only US Company that takes pre-collegiate students into actual research sites. They are currently in Belize and Spain, and will be expanding to Portugal and Greece next year. The castle was built by the Moors from the remnant of a Roman fortress. It was later inhabited by the Christians once the Muslims were driven out during the crusades.
Other sections of the castle were being excavated as well. The western side of the church, the most intact building of the site, was where all the water was stored. There was a well, a cistern, and a rim of a tinaha which is a large jug used to store water or wine. In this desert, water was life. We also found two cannon balls that were more than likely launched at the castle by Visigoth invaders and led to the collapse of the room. As another excavation in the far corner; they found two windows, an intact pot, and a place where grapes were crushed for the wine. There is possibly a hidden room underneath.
After a long day of working in the blazing hot sun, we walked down the path of the castle to the quaint village of Zorita de Los Canes, a path traveled the last thousand years by many generations, cultures, ideologies, soldiers, and civilians. The old Spanish ladies outside with their cats greeted us and despite the language barrier we befriended them and their gatos. Our conversations consisted mostly of hand gestures. One lady told us, "Yo te enseño Español si me enseñas Inglés," "I'll teach you Spanish if you teach me English"
On the weekends, we traded our trowels and shovels for costumes and microphones. My school's arts department came along to perform and entertain the small community.
We performed Steven Schwartz' "Pippin," which takes place in Spain during the Visigoth/Christian war with King Charlemagne. The light spirited battle we performed was a battle that took place at this castle and destroyed the walls.
The band performed a special series called "60 years of Rock and Roll." That night, the language barrier was torn down and celebrated through dance and songs of David Bowie, The Grateful Dead, and The Eagles. During the last song, "American Pie," I looked out and saw a bunch of American high school students dancing and singing with elderly Spanish ladies. A big, bright smile was painted on every person's face. When the song came to an end, they chanted "Otro! Otro!" "Encore! Encore!" It was a night to remember.
Out of all that Spain has to offer, the people are what I believe to be the greatest gift. From Dionisio and Catalina, who are not just the best archaeologists in Spain, but are two of the sweetest, kindest, most loving, and the most thoughtful people I have had the pleasure of meeting, to the old ladies with their gatos and even Rodrigo whose story isn't completely known. I can't help but think that Spain's greatest natural resource is its people.
Dear Reader: This page may contain affiliate links which may earn a commission if you click through and make a purchase. Our independent journalism is not influenced by any advertiser or commercial initiative unless it is clearly marked as sponsored content. As travel products change, please be sure to reconfirm all details and stay up to date with current events to ensure a safe and successful trip.
---