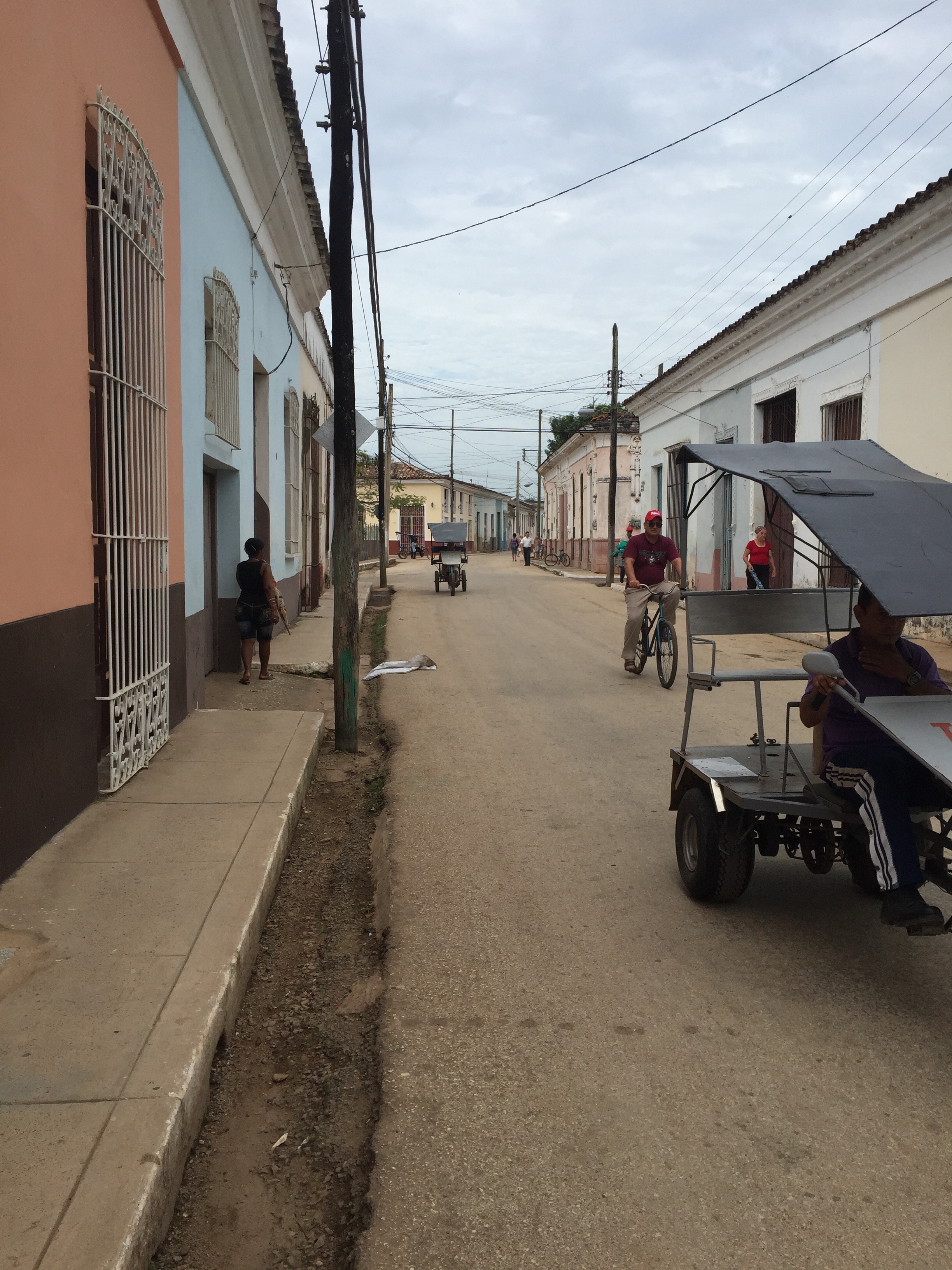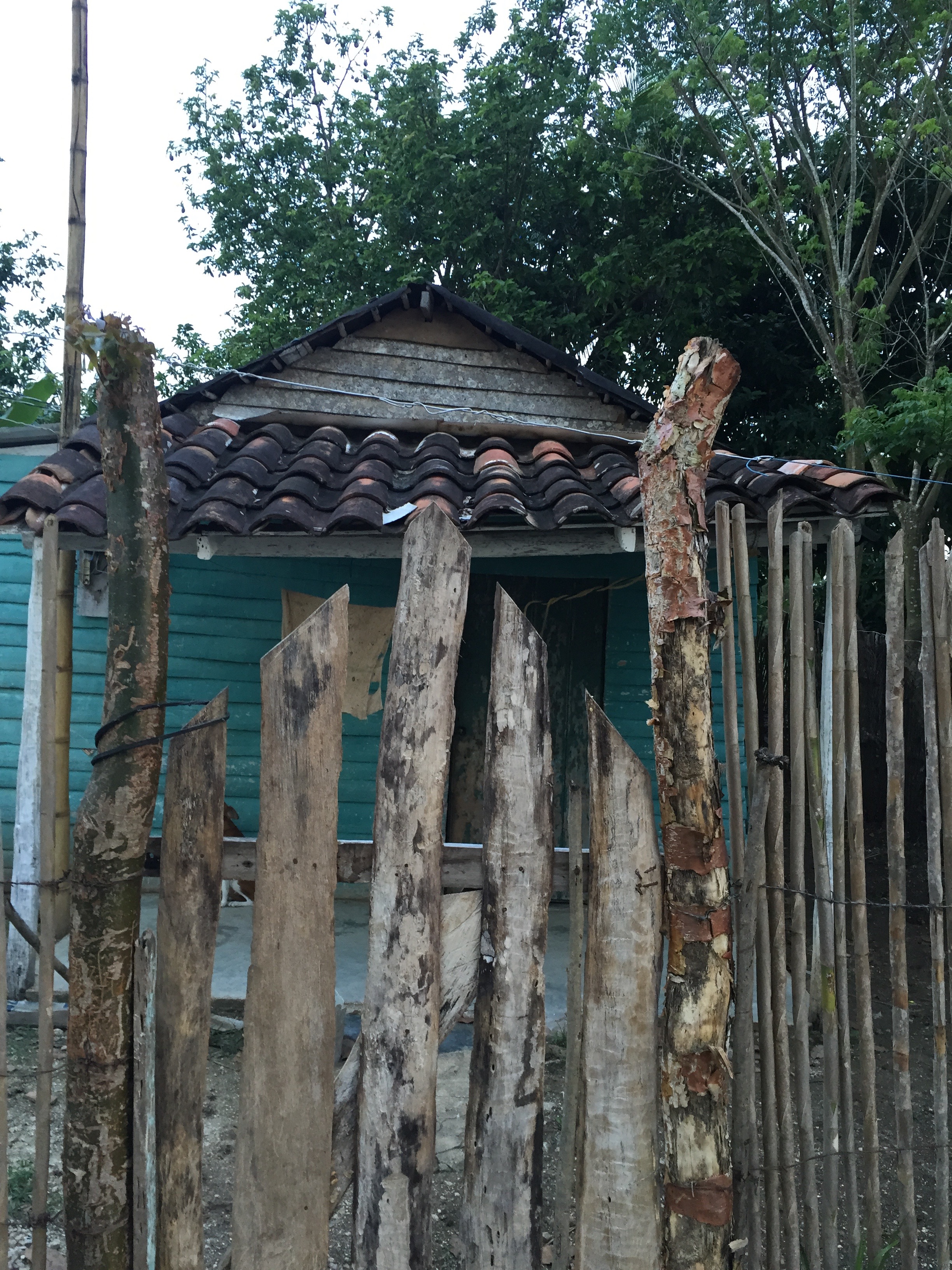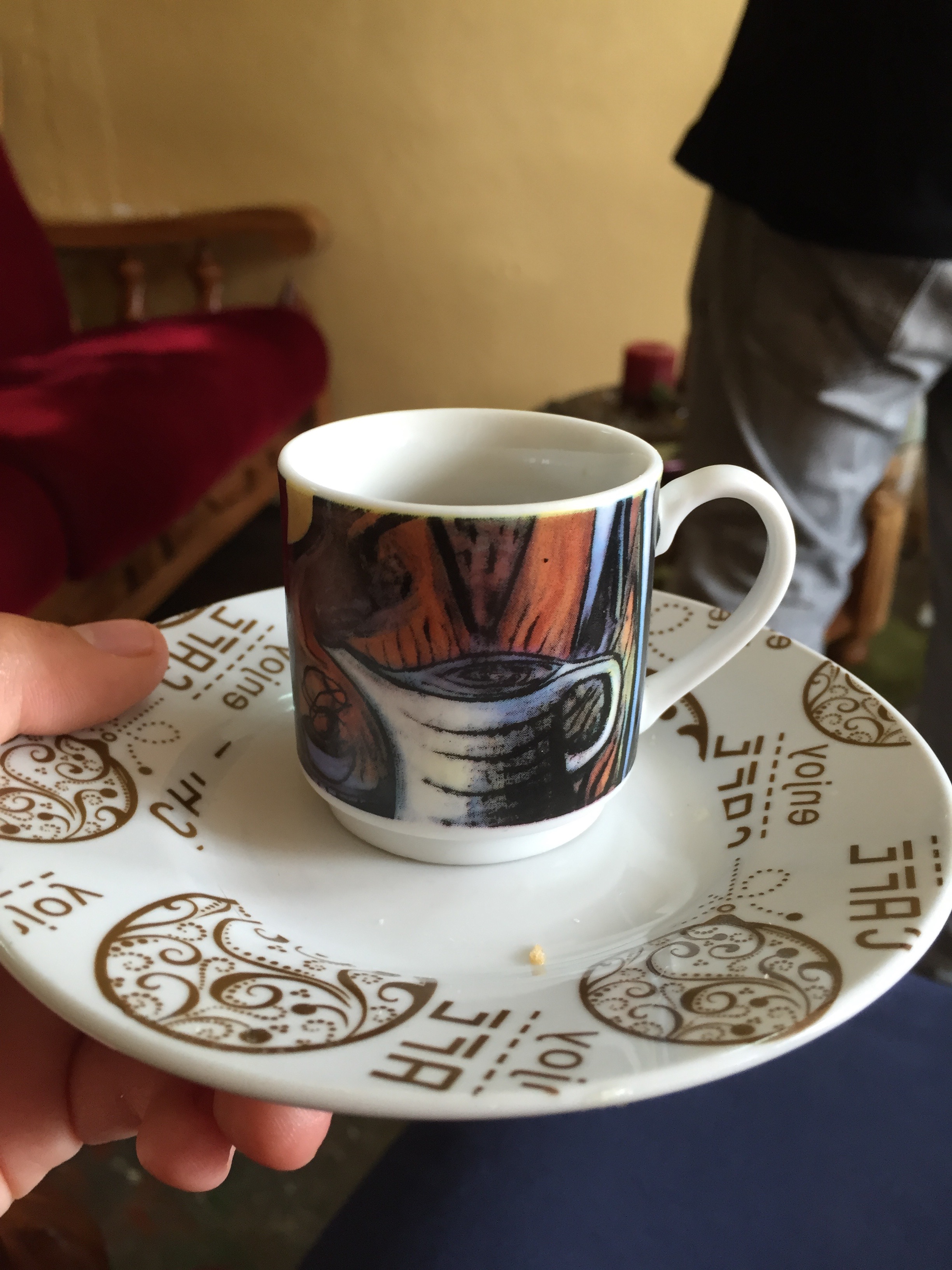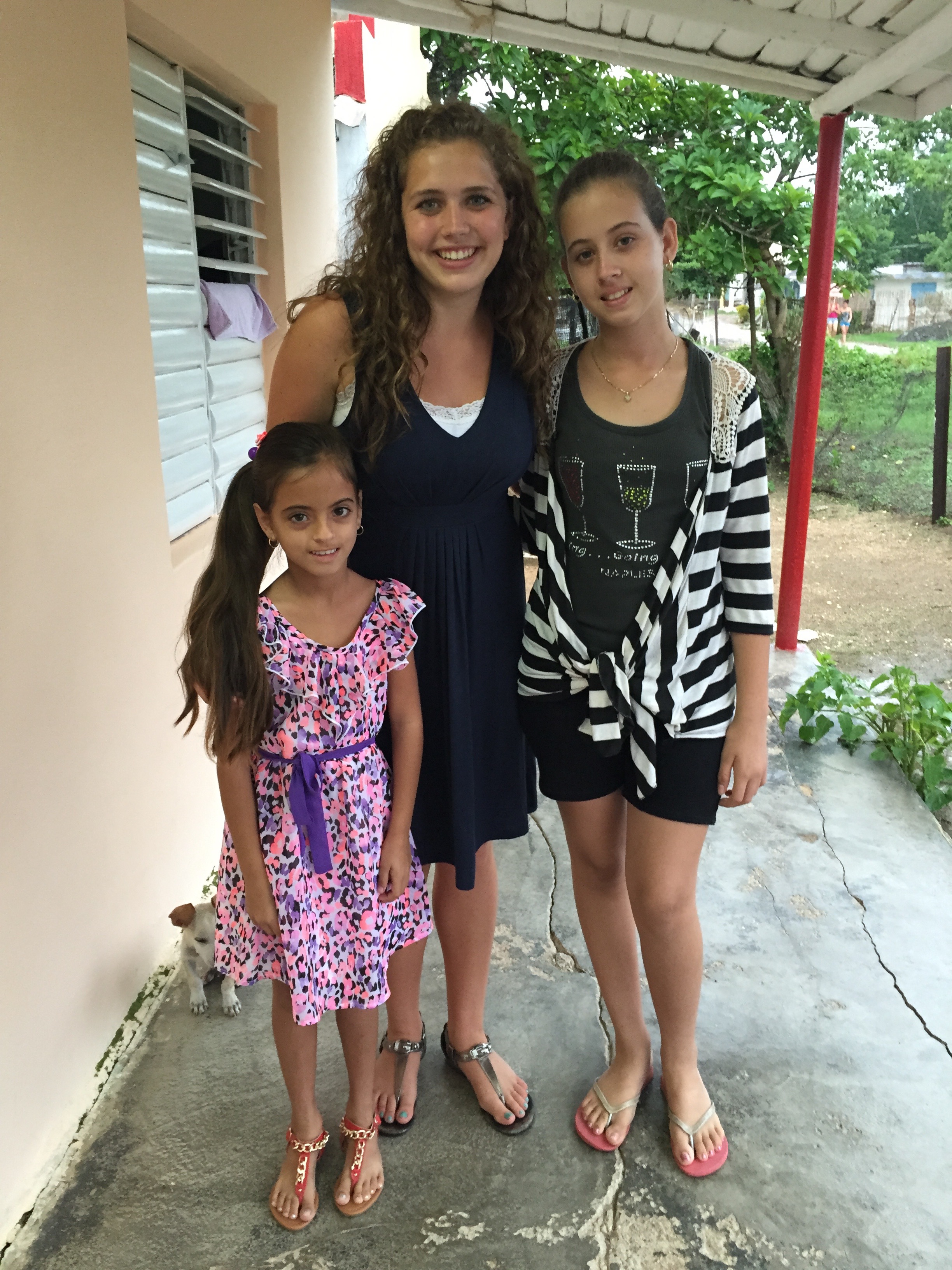 Expresso shots, butterfly kisses, and sticky hugs are what I found in the small village of Villa Clara, Cuba. Culture shock began seeping in quickly, as I walked down the dirt streets littered by garbage and stray dogs. I observed the countless beat up houses with their crooked wooden doors sitting wide open. Women, aged by countless wrinkles, rocked slowly in their chairs staring into the streets in which they have lived their whole life. Men caked with dirt and sweat trudged up and down the dirt roads as the sun beat down upon there faces. The children were found chasing a ball or scaring the stray dogs napping on street corners. During the day Villa Clara is a fairly quiet town. But as soon as the sun sets the streets at night Villa Clara quickly floods with people of all ages. In the town square music blares from every corner and the smells of delicious cuban food drift in every direction. The young and old dance for hours and the screams of joy and laughter fill the night air.
During the day we would walk down the dirt roads dripping with sweat while the humidity made it feel like I was breathing in the same air I breathed out. All of the homes we visited had fans in them, although they did not help much. I remember one of the days we visited a rickety two bedroom house on a very hot day and we were sweating profusely! The family saw this and caught me off guard when they asked if I wanted to take a shower. I couldn't even imagine taking a shower in a complete strangers house! It was later explained to me that in Cuba, because of the heat, it is very common for people to open up their showers out of kindness for their visitors to cool off.
Neither the heat nor the culture of Cuba amazed me as much as the people! The way they always welcomed me and drew me in made me feel loved unexplainably. It was the same at every home I visited. I was welcomed at the door with sticky hugs from each member of the family. Then they would offer up their seats for us and take a seat on the floor, while we were served mini shots of expresso. After this a feast would be prepared for us and no one would eat in the family until we took our last bite. Breathtaking stories, campfire songs, crazy dances and lots of laughs would follow this and continue on throughout the rest of the night. When it finally came time to say our farewells they sent us off with butterfly kisses by rubbing there sweaty cheeks against ours and making a smooching noise. Although I had only known this family for a few hours it felt like I had known them for years.
My time flew by in Cuba and before I knew it I was back at the terminal gate waiting for my flight to leave. As I began to reminisce about the week I realized how much I would miss of this foreign place. It wasn't the heat or the harsh living conditions, but the people that stole my heart that week. Their laid-back culture and the way they welcomed and befriended others without judging them was unforgettable. I couldn't help but want to bring back a culture of that kind of love to my own home and city and people.
Dear Reader: This page may contain affiliate links which may earn a commission if you click through and make a purchase. Our independent journalism is not influenced by any advertiser or commercial initiative unless it is clearly marked as sponsored content. As travel products change, please be sure to reconfirm all details and stay up to date with current events to ensure a safe and successful trip.
---